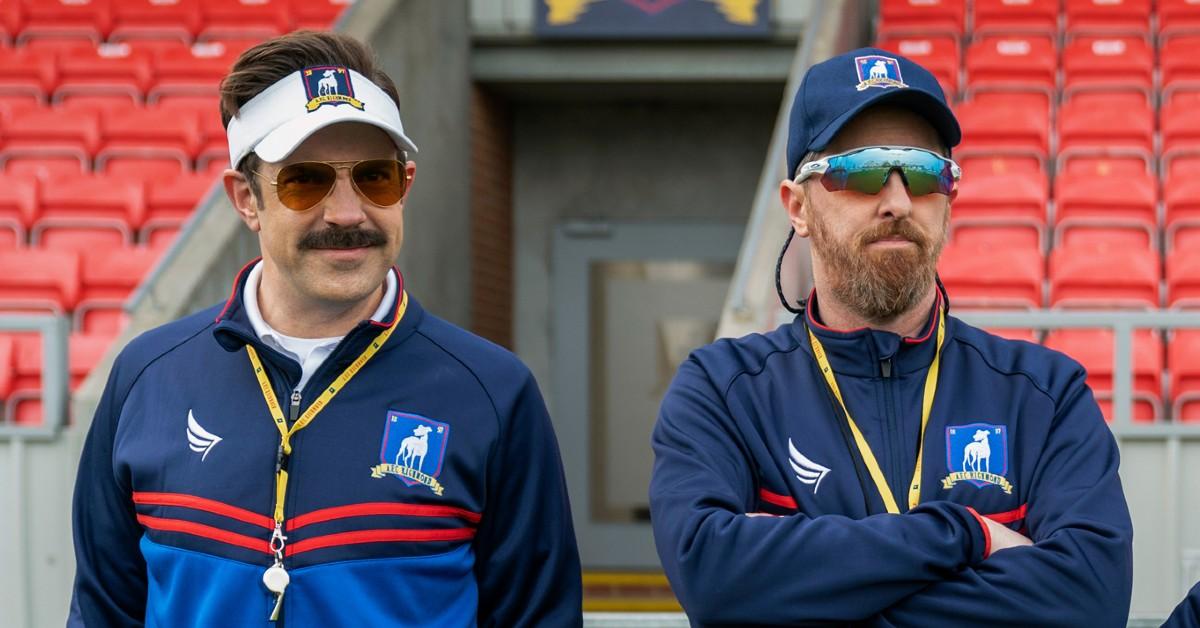 When Is the Season 3 Premiere Date for Emmy-Winning Apple TV Plus Series 'Ted Lasso'?
By Bianca Piazza

Feb. 8 2022, Published 2:45 p.m. ET
Whether or not you know your kick-off from your chip shot, Apple TV Plus's comedy series Ted Lasso will undoubtedly lasso you in. The seven-time Emmy-winning series follows American football coach Ted Lasso — portrayed by the always-hilarious Emmy winner Jason Sudeikis (Horrible Bosses) — who's hired to manage a British football team (aka soccer) despite knowing very little about the sport. Understandably, the Brits aren't too welcoming of the cocky, ignorant American coach, no matter how good his intentions may be.
Article continues below advertisement
Beginning as a kitschy NBC Sports advertisement circa 2013, Jason Sudeikis, Brendan Hunt, and Joe Kelly's series is now an awards season powerhouse. Hannah Waddingham (Game of Thrones), Juno Temple (Dirty John), and Brett Goldstein (SuperBob) are among Ted Lasso's other phenomenal cast members. With two fantastic seasons under its belt, we're desperate to know when Ted Lasso's Season 3 premiere date is.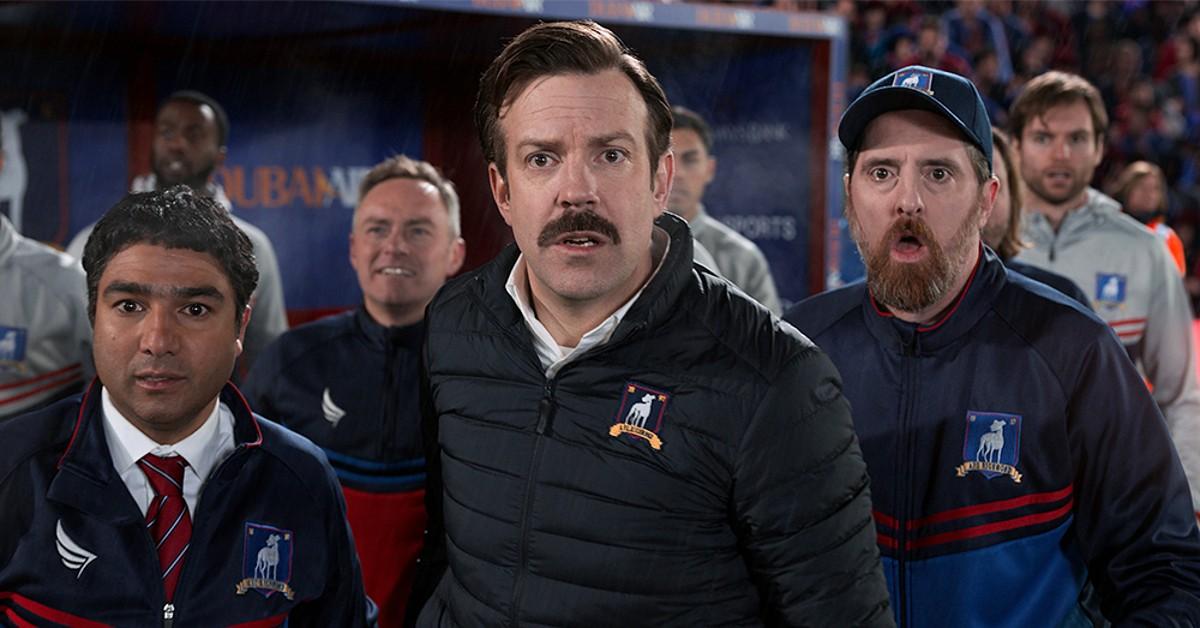 Article continues below advertisement
When's the Season 3 premiere date for 'Ted Lasso'?
Sadly, there's no date set in place for the premiere of Season 3. And the bad news only continues, as Brendan Hunt relayed during an interview with TVLine that a "football wrinkle" is responsible for the confirmed delay. Apparently, the series is prepared in terms of its scripts, but the Ted Lasso team is struggling to get the football scenes filmed.
"We are definitely starting later this year than in Season 2, that's for sure," Brendan stated. "I would be surprised if our delivery dates were the same." As for when we could expect Season 3 to be finished, well, there's no way to know.
"That's above my pay grade, I don't know for sure, but I do have a vague understanding of the limits of this dimension we call time, and I would say it seems pretty unlikely that we would [premiere] as early this year," he added.
Article continues below advertisement
Try not to throw a fit like a middle-aged man in a La-Z-Boy watching his favorite football team lose, but it's looking like Ted Lasso Season 3 may not arrive until 2023. There will be no wall-punching, folks!
"It'll happen, and it'll take longer than people want it to, [but] we're just going to try and get it right," Brendan continued. They'll likely start filming Season 3 by the end of February 2022.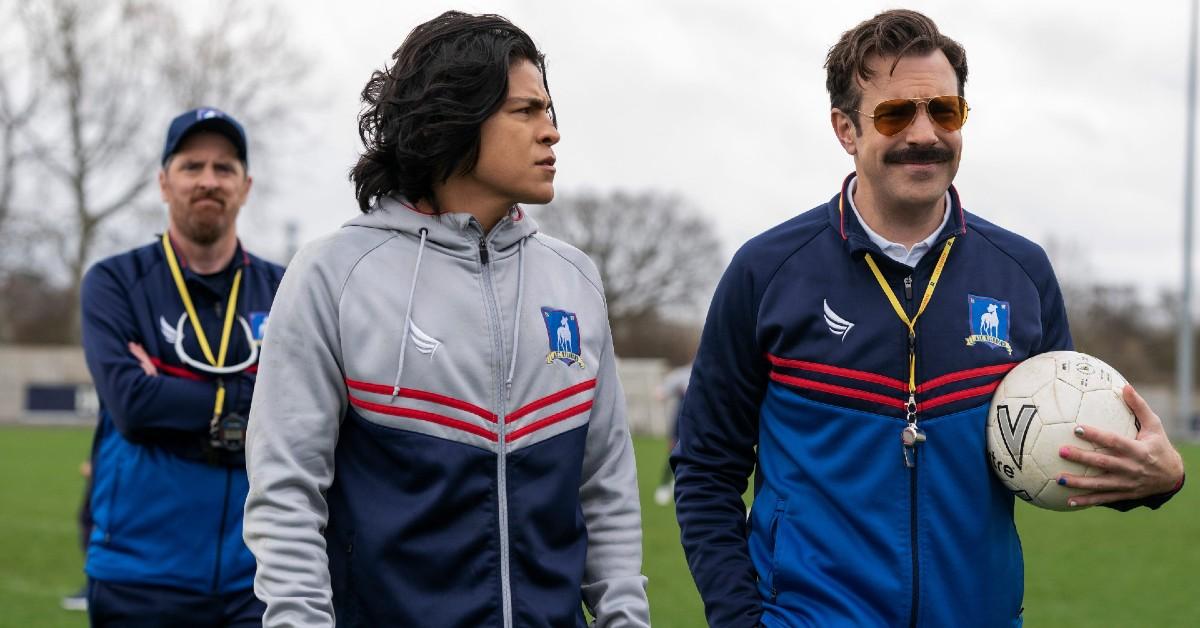 Article continues below advertisement
And while Season 3 is clearly in the works, Emmy winner Hannah Waddingham fears that creator Jason Sudeikis will make it Ted Lasso's last.
"He has always said that there is a beginning, a middle and an end," Hanna told Entertainment Tonight. "Which is why he was very specific about telling everyone that [Season 2] was the middle, [an] Empire Strikes Back kind of vibe."
"If I were Apple and Warner Bros., I'd be leaning on him like a lunatic and putting him in a corner in a little cage and giving him a notebook and a pen," she hilariously added. "It's too beautiful." While it may seem odd to call a sports comedy "beautiful," there's just something inherently special about Ted Lasso — something that calls for several more impeccable seasons.
Season 1 and 2 of Ted Lasso are currently available to stream on Apple TV Plus.