The Secret Behind Rebecca's Insanely Good Singing on 'Ted Lasso,' Revealed
'Ted Lasso' brings us soccer, joy, and... musical talents? Yes, Hannah Waddingham's Rebecca sings again in Season 2, but is she really singing?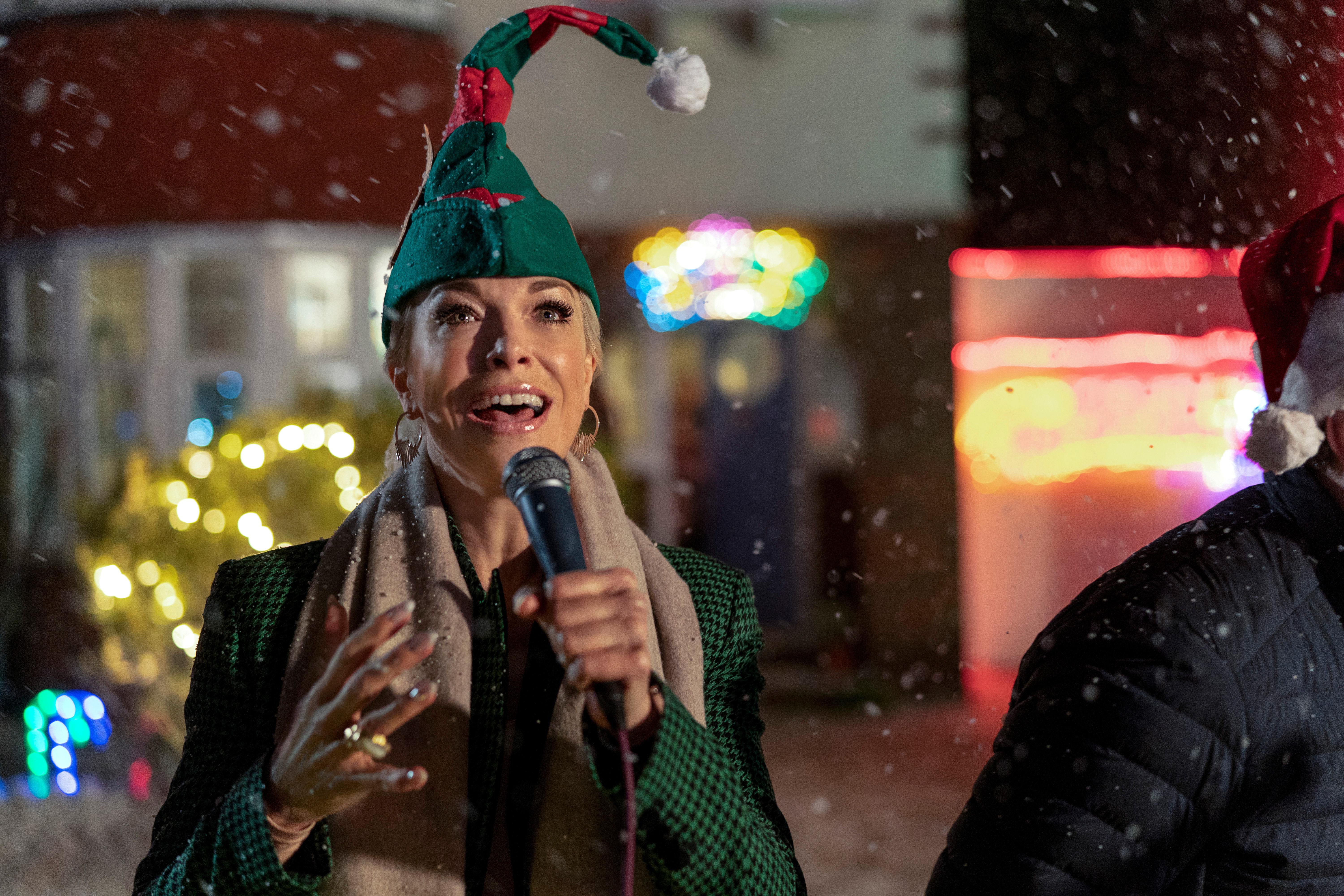 Season 2 of Ted Lasso has already begun on a high note… quite literally. The first third of episodes ends with a standalone Christmas special in which Hannah Waddingham, who plays Rebecca, once again sings her heart out. But a lot of us are wondering if she's really singing, or if someone else is singing for her.
Article continues below advertisement
This isn't the first time Rebecca sings in Ted Lasso — in Season 1, we learn that Rebecca absolutely adores karaoke, and is coaxed into singing "Let It Go" from Frozen in an emotional sequence. Now that we get to hear her soaring vocals again, it's time we answer the question once and for all as to whether Hannah Waddingham is really singing.
Article continues below advertisement
Yes, Hannah Waddingham is really singing in 'Ted Lasso.'
Hannah Waddingham is an esteemed West End actress, so the writers worked in a way for her character to sing because her voice is just that good. In her Season 1 singing debut, however, Hannah was apprehensive. "I don't want to play her as a singer," she told Jason Sudeikis. "It needs to be something that she just likes doing. She's having a moment when she's letting her hair down with new pals."
Article continues below advertisement
Even still, she really did not want to sing "Let It Go." "I went to Jason and said, 'I've avoided singing this song since it came out, because it's a beast,'" she told Entertainment Weekly.
"He's stroking the 'stache, and he goes, 'OK, you find me a song that's better for your character.' I was like, 'Fine, I will!'" Of course, she knew there was nothing better, and we're pleased — Hannah singing "Let It Go" is definitely one of the most memorable Ted Lasso sequences.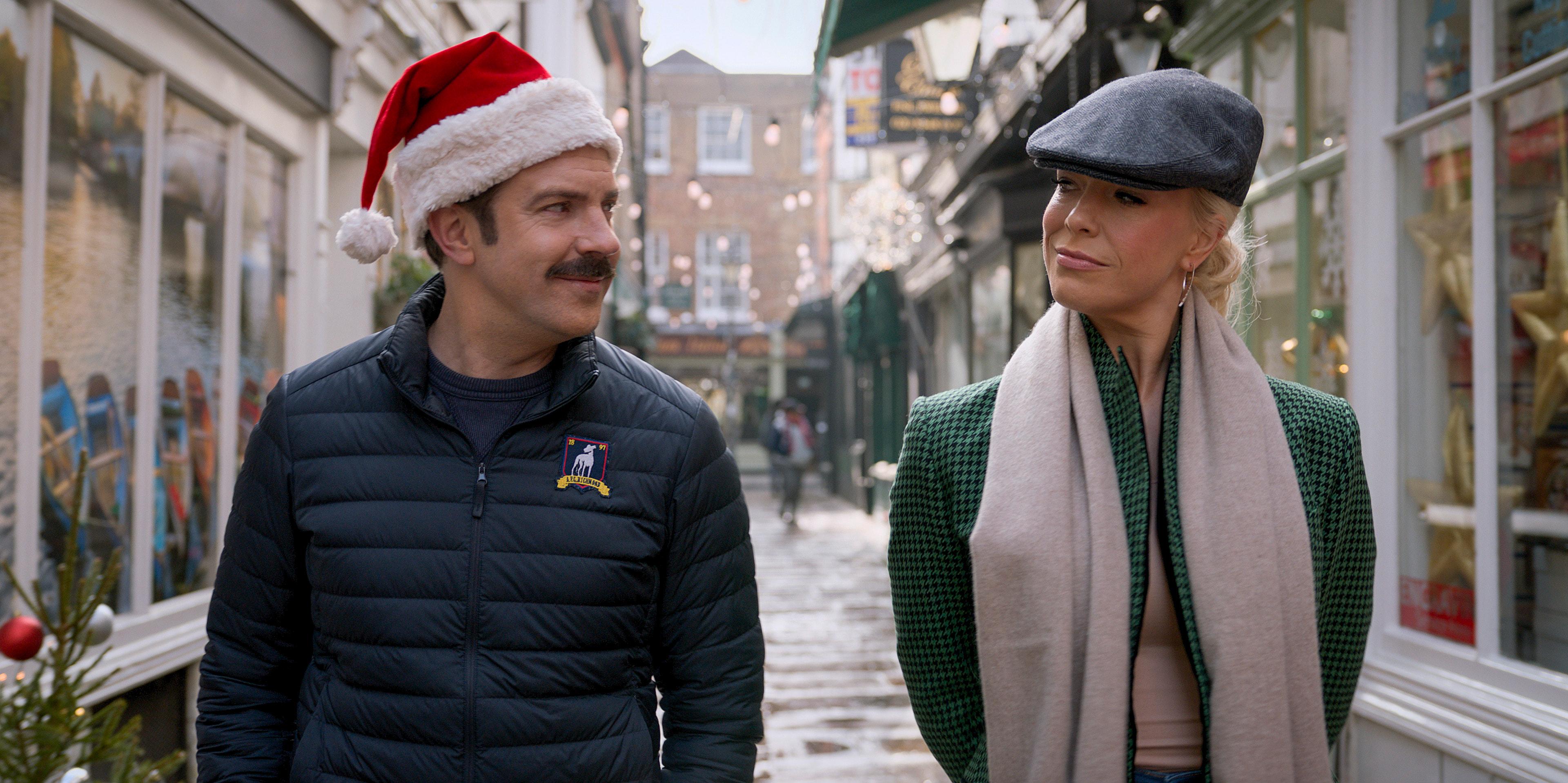 Article continues below advertisement
So when it came to Season 2, Hannah was a bit more amenable. Writer Joe Kelly gushed about working with Hannah on the Christmas special to the Los Angeles Times.
"She said, 'Remember, I'm a professional singer, but Rebecca's not.' I find it amazing that the singing she does on the show is her bringing it down a few notches from what she can really do, in order to stay in character," he said. It's probably safe to say that Hannah's worst is still better than our bests.
'Ted Lasso' star Hannah Waddingham has singing in her blood.
Hannah began her career on the West End, but she was singing long before that. Her mother and her mother's parents were all professional opera singers, so if musical talent is genetic, we know where she gets it from. She was bitten by the musical bug, so it was no surprise that she went into a career on the West End.
Article continues below advertisement
Hannah's breakout role was one we all might be familiar with, whether we're musical fans or not. She originated the role of the Lady of the Lake in Monty Python's Spamalot on both the West End and Broadway, and was even nominated for an Olivier Award (the British equivalent of the Tony Awards) for the role. If you haven't heard her rendition of "Whatever Happened to My Part," you are missing out.
She was also nominated for Oliviers for her role as Desirée Armfeldt in A Little Night Music in 2010, and for her role as Kate in the West End revival of Kiss Me, Kate in 2013. So while Hannah already is a professional singer, we can still hope that Rebecca will one day be discovered.
The first four episodes of Ted Lasso Season 2 are now available to stream on Apple TV Plus.