'Frozen' Actor Josh Gad Urges Parents to Give Booze to Their Kids on 'SNL'
'Frozen' actor Josh Gad lends his Olaf voice to a hilarious 'SNL' sketch encouraging parents to let their kids drink alcohol for some peace of mind.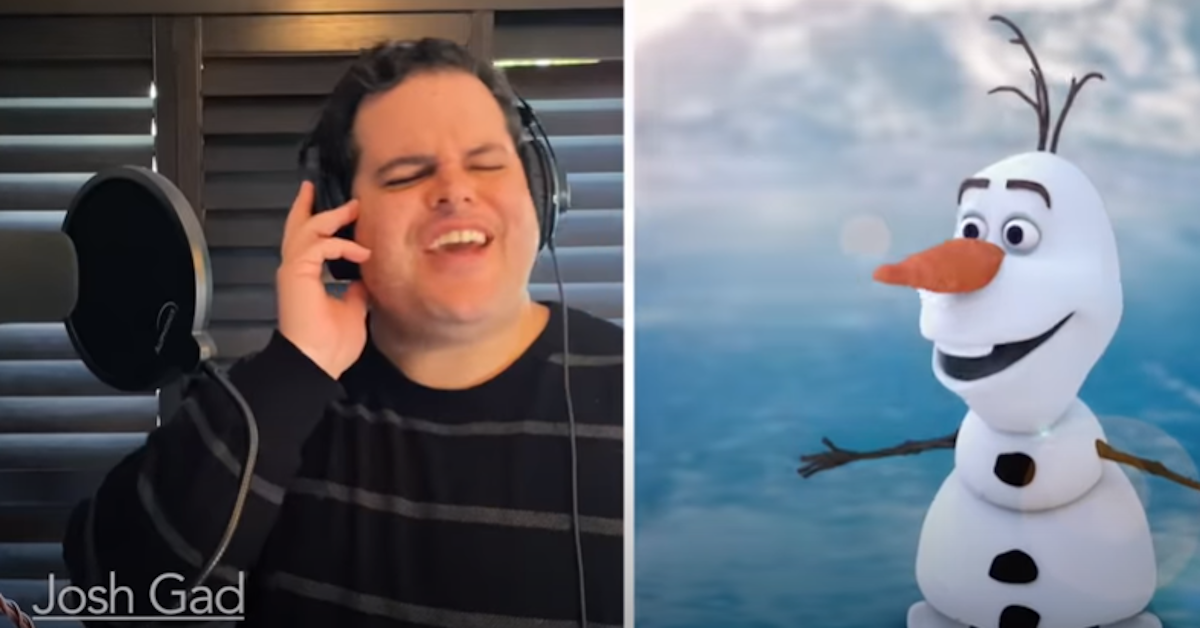 NBC's Saturday Night Live is still managing to put out some quality content even though the majority of the show's performers and guests are performing from the comfort of their own homes (thanks a lot global pandemic).
Article continues below advertisement
It's no surprise that a lot of the show's content has to do with the coronavirus and the effect that self-quarantining is having on everyone, like this bit featuring Josh Gad, the voice of Olaf from Frozen, and children drinking.
You read that right.
'Saturday Night Live' wrote a musical sketch about boozey-babysitting for kids.
The musical sketch goes a little something like this:
Kenan Thompson: "Well, Mother's Day is Sunday,"
Cecily Strong: "Father's Day's in June,"
Article continues below advertisement
Beck Bennett: "It's been a hard f--king time for families,"
Aidy Bryant: "Feel like animals in a zoo,"
Alternating Aidy and Beck: "Parents could use some help these days. Kids could use some too, so given the special circumstance, we'd like to introduce a special rule..."
"Let kids drink!"
Article continues below advertisement
Beck and Cecily: "Just like Mom and Dad, if they got a little buzz on, would it really be so bad?"
Aidy: "They used to give whiskey to help them fall asleep. So a teeny tiny White Claw is just a babysitter on the cheap!"
Beck: They let kids drink wine in France, a bottle or two day."
Cecily: "We asked Child Services and they said it was OK!"
Beck: "So let the kids have a cocktail. Two if they've been good."
Ego Nwodim: "Babies look drunk anyway."
Aidy: "They burp and puke just like I would!"
The kicker comes, though, at the end of the piece, when Josh Gad chimes in and says, "Let kids drink. Disney said it's fine..." and then he takes a look at the lyrics sheet and says, "what is this?"
And because it was SNL's season finale, they had more than just one cool musical sketch up their sleeve. The sketch show also gave fans a little bit of everything.
Article continues below advertisement
Alec Baldwin brings back Trump for "Class of COVID-19" sketch.
Alec Baldwin's Donald Trump impersonation has been a longtime staple of Saturday Night Live's lineup, especially in the months leading up to the 2016 election and even more so after the infamous New York Businessman was elected into office.
The cold open featured Alec's Trump congratulating 2020 high school graduates as a keynote speaker over video conference, but Kate McKinnon as Principal O'Grady kicks it off in hilarious fashion, as always.
Article continues below advertisement
"Hello, everyone, I'm Principal O'Grady. Welcome to the St. Mary Magdalene By The Expressway class of 2020 virtual graduation. I know this isn't how you expected your high school career to come to an end, but we're all making sacrifices. I have had to share my child's Adderall with him."
It only got better from there, with Trump-Baldwin rattling off a series of great jokes, which included a shot at Abraham Lincoln "smiling up at" him "from hell."
He finished it off with some words of wisdom: "Surround yourself with the worst people you can find so that way you'll always shine. If you don't understand something, just call it stupid … and live everyday like it's your last because we're going to let this virus run wild. Reach for the stars because if you're a star, they'll let you do it."
Article continues below advertisement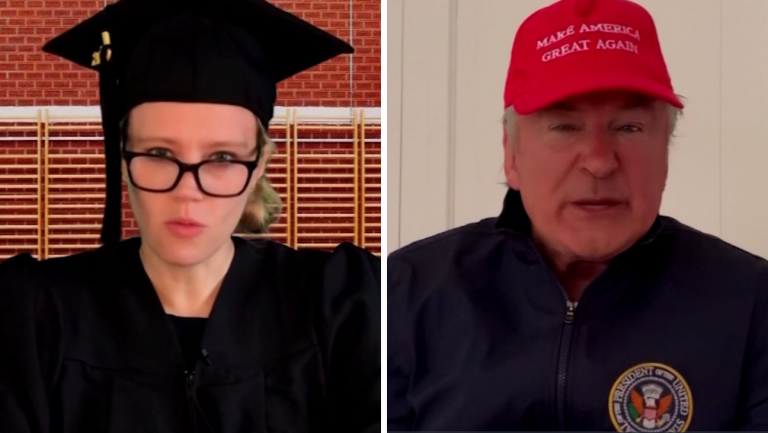 Babyface and Boyz II Men performed "A Song for Mama" as the show's musical guests.
The 1997 track was spruced up a bit — Babyface played guitar with the OG '90s boyband as photos of the show's cast members along with their mothers populated the screen.
It was a great tribute to Mamas and a reminder that Boyz II Men probably had the best assortment of voices any boy band's ever had. Damn.
Article continues below advertisement
I'm not going to lie though, I'd say that the highlight of the entire last season of SNL was Kristen Wiig's "at home" monologue. It was absolutely fantastic. Just watch it and tell me it isn't the best thing ever.