'Ted Lasso' Is Based on a Comedy Sketch Jason Sudeikis Developed for NBC Sports
Is 'Ted Lasso' based on a true story? The series plunges us into the topsy-turvy world of an American football coach who moves to the U.K.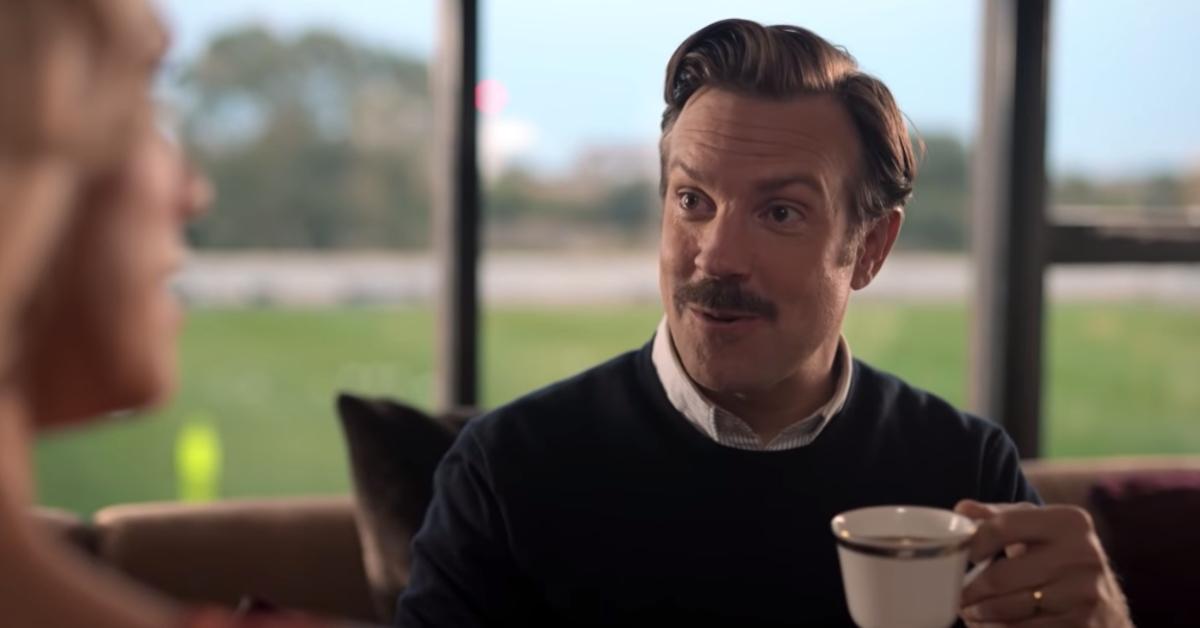 An enthusiastic but hopelessly clumsy American football coach who finds himself working for a British soccer team? That's Ted Lasso in a nutshell.
The Apple TV+ series chronicles Ted's initial culture shock experiences in his chosen country, showing how he tries to blend in and try British traditions, like afternoon tea for the first time. So, is the show based on a true story?
Article continues below advertisement
'Ted Lasso' is based on a 2013 promotional video commissioned by NBC Sports.
In August 2013, NBC Sports released a promotional video capturing the rare adventures of a sweet, albeit somewhat foolish football coach who accidentally signs with the London-based soccer team Tottenham Hotspur F.C. only for a range of hilarious scenes to ensue.
Neither the comedy sketch, nor the new Apple TV+ series is based on a real-life character or a true story.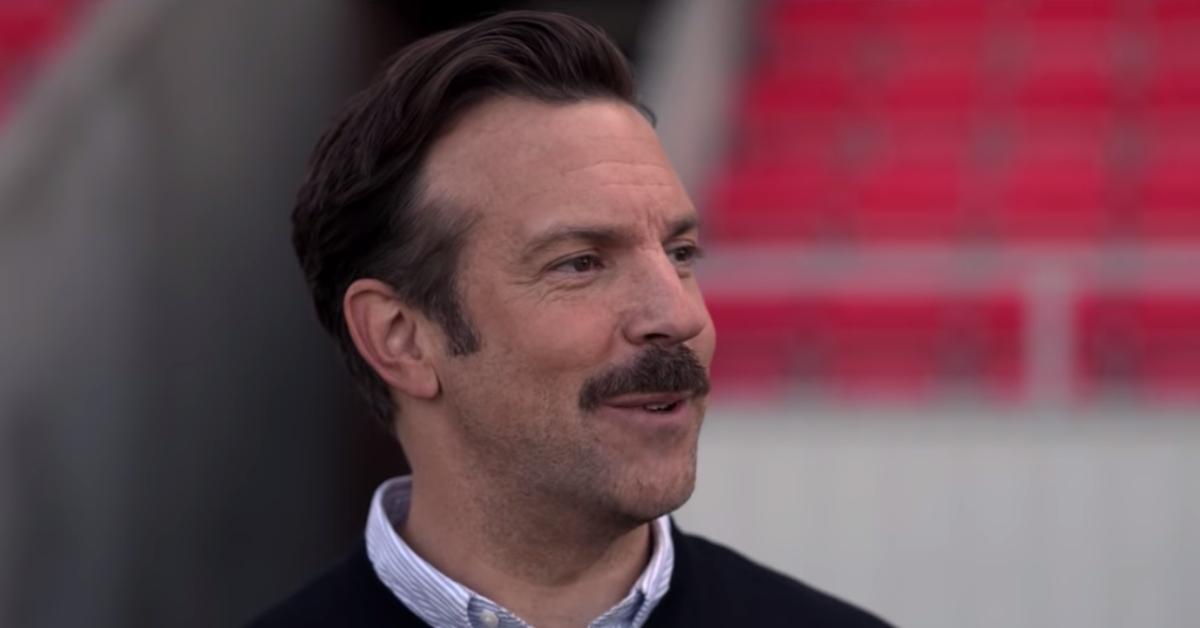 Article continues below advertisement
"An American Coach in London" kicks off with Ted trying — and failing — to announce his arrival to the Queen via a brief phone call.
"Football is football, no matter where you play it. You got grass, you got cleats, and you got helmets with masks on them," Ted confidently proclaims in a subsequent scene.
"If you tried to end a game in a tie in the United States, heck, that might be listed in Revelations as the cause for the apocalypse," he states shortly afterward.
Article continues below advertisement
In August 2014, NBC Sports unveiled a follow-up video that sees Ted rise through the ranks and bag a new gig as a commentator. The one thing that didn't change? His deep-seated conviction that he will be able to hit the ground running no matter what.
"You'd have told me I'd be drinking tea at 3 o'clock every day, about a year ago, I'd have punched you in the mouth," Ted proudly explains.
Article continues below advertisement
From posing next to a football jersey that says "W--ker" on it, to disseminating crucial pieces of information directed at soccer fans ready to cause a real ruckus in a poor referee's backyard, the video captures some of Ted's worst faux pas.
Just like "An American Coach in London," "The Return of Coach Lasso" poked fun of cultural differences in a harmless, yet superbly entertaining fashion.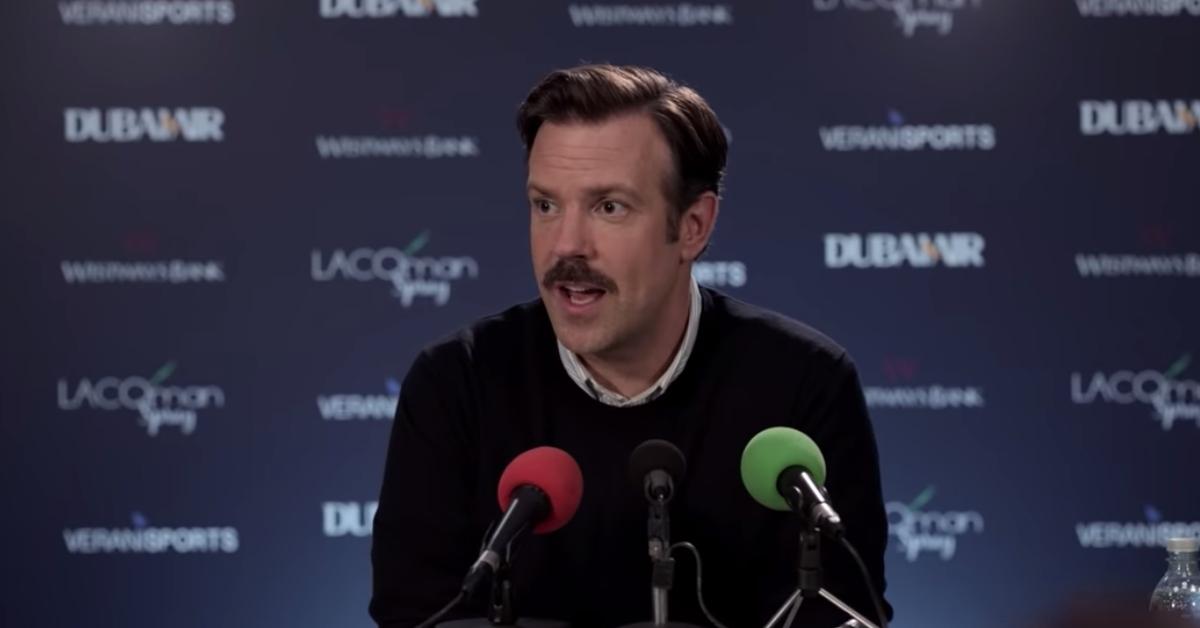 Article continues below advertisement
'Ted Lasso' tells the story of an incredibly charming football coach who is smarter than he first appears.
The first season of the Apple TV+ series picks up the thread exactly where the promotional videos left off, expanding Ted's adventures into a 10-episode-long extravaganza featuring football- and soccer-related puns, Britishisms, and so much more.
Joining Ted is a whole host of new characters, including Rebecca (Hannah Waddingham), who takes over AFC Richmond from her ex-husband and is now ready to see it fall apart into pieces ever-so-spectacularly.
The side characters include Roy Kent (Brett Goldstein), the team's embittered captain, Keeley Jones (Juno Temple), an aspiring socialite, and Coach Beard (Brendan Hunt), Ted's right-hand man who possesses enough street smarts to get up to scratch on the basics of soccer before arriving to the U.K.
Season 2 of the series has now officially begun. You can enjoy new episodes every Friday on Apple TV+.