Did 'Ted Lasso' Drop All at Once? Apple TV+ Is Shaking Things up With the Rollout
Did 'Ted Lasso' drop all at once? After Season 1 released three episodes first and rolled out the rest, things will be different this time around.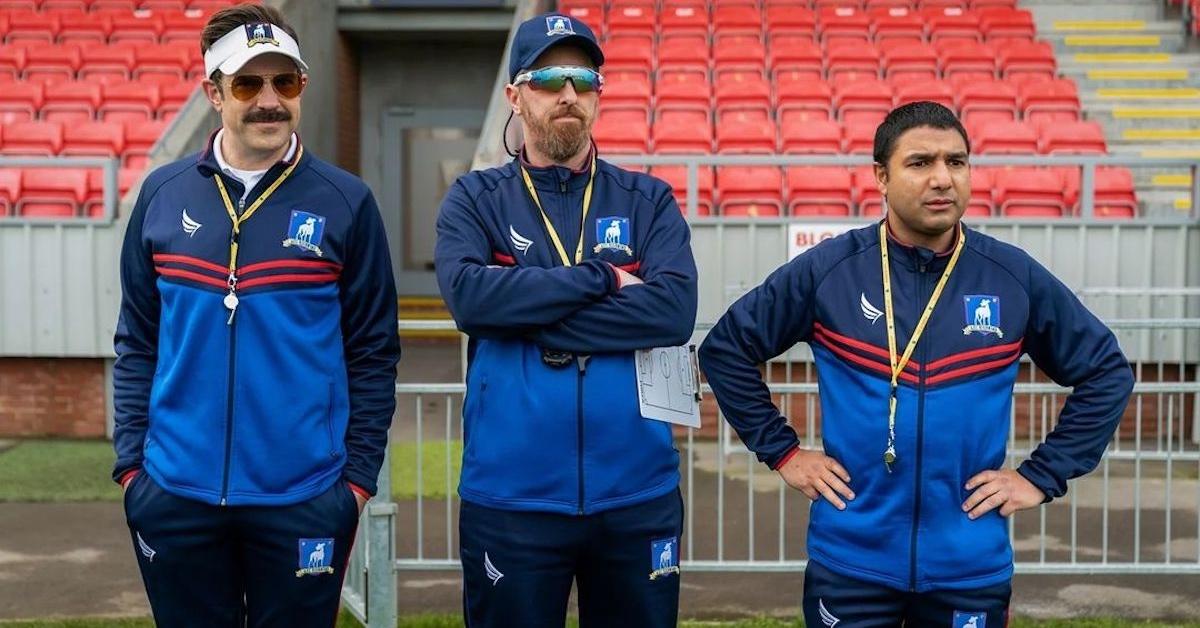 In light of a hard year dealing with the pandemic, Apple TV's Ted Lasso was just what the doctor ordered to lift our spirits.
Centered around Jason Sudeikis's loveable soccer coach, viewers watched as the comedian showcased his charming personality while at the helm of a British soccer team. Although he doesn't have a clue on what to do, his silly yet positive nature won fans over.
Article continues below advertisement
Now that Season 2 is almost upon us, viewers are wondering about the rollout. Some series premiere in parts, while others stick to a weekly agenda. Season 1 gave viewers a mix, so fans are hoping that Season 2 follows suit, or preferably, drops all at once.
So, does Ted Lasso drop all at once? Read on as we fill in the blanks.
Article continues below advertisement
Season 2 of 'Ted Lasso' will follow a weekly release schedule.
If viewers were hoping to satisfy their binge-watching fix, Ted Lasso will, unfortunately, fall short. TechRadar reports that the soccer-based comedy is switching things up with their release schedule.
The outlet shares that Season 2 Episode 1 will be released on July 23, 2021 on Apple TV+. As for the remaining episodes, they're said to be rolled out on a weekly schedule every Friday.
Article continues below advertisement
While it is a slight change from Season 1 — which premiered three episodes and followed up with new episodes every week — viewers can look at this new release as something to look forward to.
Article continues below advertisement
Fans will be able to enjoy 'Ted Lasso' Summer and Fall 2021.
News of a weekly rollout may not be what fans want to hear, but at least it means that there are plenty of episodes to come.
Decider reports that Season 2 of Ted Lasso will bring in 12 episodes.
The first three episodes are titled: "Goodbye Earl" (Episode 1); "Lavender" (Episode 2); and "Do the Right-est Thing" (Episode 3).
Although it has yet to be confirmed, the final episode of Ted Lasso should hit the platform on October 8, 2021. But, that's only if they abide by the schedule.
Catch Season 2 Episode 1 of Ted Lasso on July 23, 2021, on Apple TV+