Rebecca Lives out a European Romantic Fantasy in the Latest 'Ted Lasso' Episode
Who is Rebecca's new love interest on 'Ted Lasso'? As the team heads to Amsterdam for a night of realizations, Rebecca finds a new man.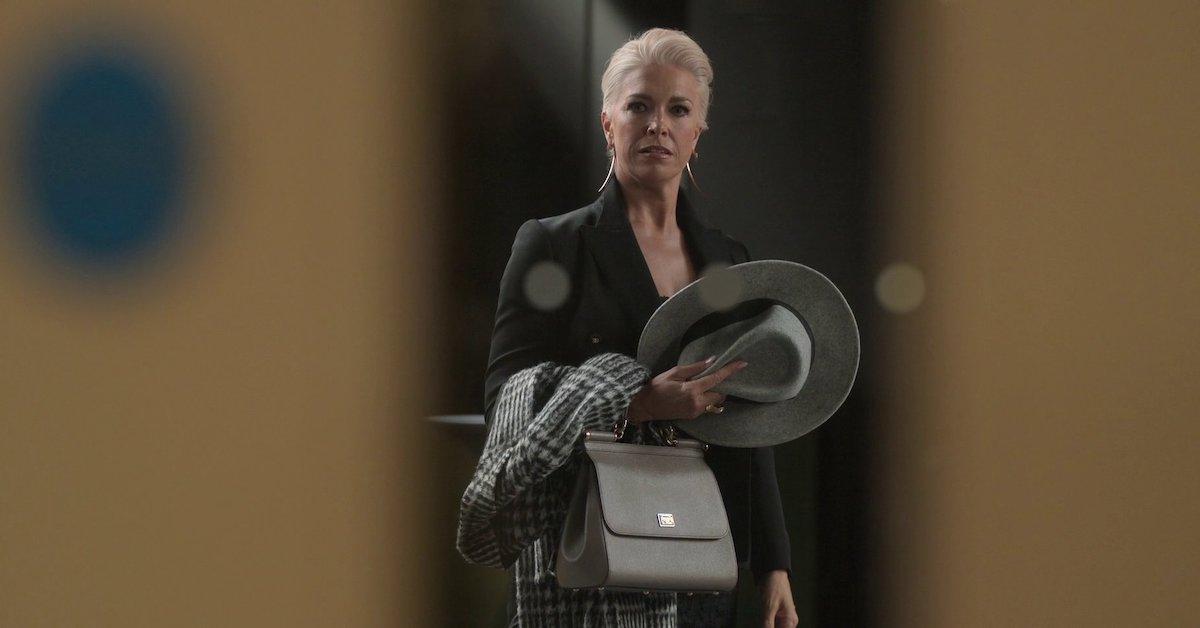 Spoiler alert: This article contains spoilers for Ted Lasso Season 3, Episode 6.
The third season of Ted Lasso is paying off dividends for Rebecca (Hannah Waddingham) to find her happy ending. The showrunners might surprise us and leave her finding happiness as a single woman at the end of Season 3. However, in Episode 6, Rebecca encounters her match in a mysterious Dutchman. (And no, we don't mean her green matchbook.)
Article continues below advertisement
Rebecca lives through a bit of a European fairytale with her own "spirit of adventure." Throughout the episode, Ted discovers his inner brilliance, Jamie teaches Roy how to ride a bike, the Richmond team bonds with one another, Colin and Trent share their coming-out stories, and Higgins shares his passion for jazz with Will.
But Rebecca's adventure is mysterious and romantic with a Dutch gentleman. But who is her new love interest? Will he return?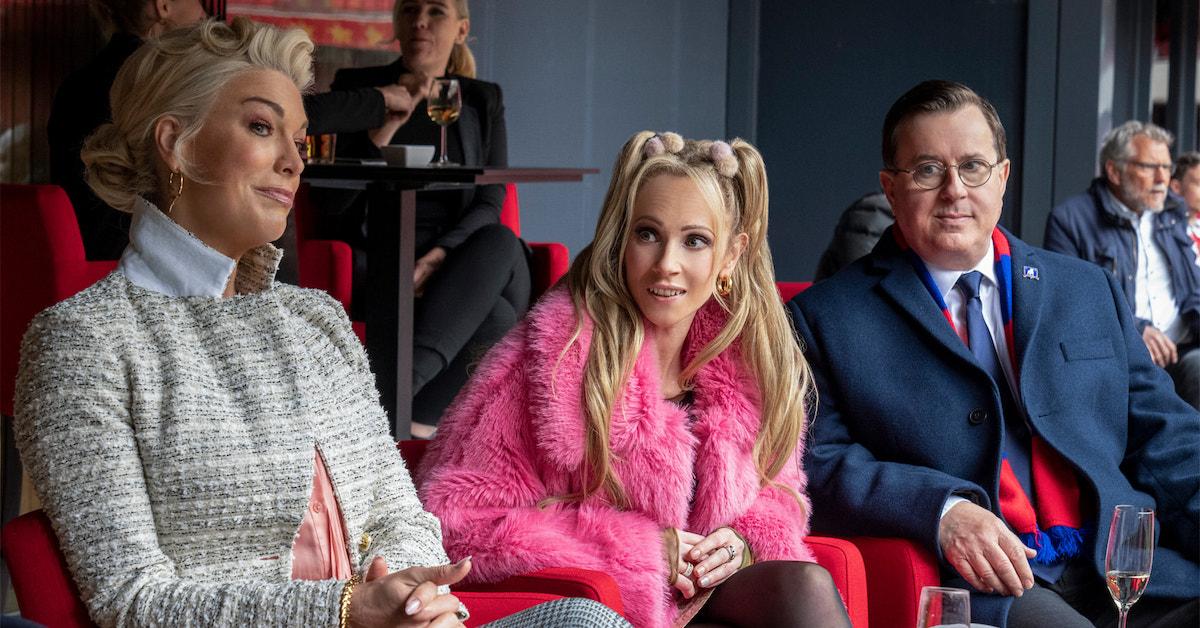 Article continues below advertisement
Rebecca's new love interest in 'Ted Lasso' Season 3, Episode 6 is portrayed by Dutch actor Matteo van der Grijn.
At the beginning of the episode, Rebecca thinks she and Keeley are going to have a simple girls' night. But when Keeley goes off with Jack to see Aurora Borealis in Norway, Rebecca is left exploring Amsterdam alone. After she gets off the phone with Sassy, a mysterious man waves Rebecca down to tell her something. And then, two bikers bump into Rebecca, and she falls into the canal.
She's soaked and without a phone, so the man kindly welcomes Rebecca into his houseboat (yes, houseboats are a real thing in Amsterdam). She asks what he intended to tell her, and he responds, "You were walking in the bike lane." To make her feel better about losing her phone, he also throws his phone in the canal. Now it's just them in a magical little houseboat.
Article continues below advertisement
Rebecca comes out of the shower to an empty houseboat and a cup of tea (with a note that says it isn't drugged. Comforting … ). There's a fine line between dangerous and romantic during a whirlwind romance. Sometimes you need to trust that people are inherently good, which is essentially what Ted Lasso is all about.
Article continues below advertisement
As Rebecca explores the boat, she finds a passion for airplanes and a young girl's bedroom, hinting that this man has a daughter. She's drenched and safe, and he has a child. Could he be the answer to Rebecca's psychic reading? He returns with groceries and offers Rebecca some brandy and a foot massage. She first turns it down, but with over two hours left to dry her clothes, she figures she might as well enjoy the evening (and the charming Dutchman).
Matteo's character continues to say "gezellig" throughout the night.
They bond over a Dutch rendition of a Kenny Loggins song and discuss their lives. He tells Rebecca about his failed marriage and his ex-wife, who cheated on him. But he has a new perspective; he says she ended their marriage "for him" and not "to him." He has a new outlook on life that may inspire Rebecca to move forward with grace instead of revenge.
Article continues below advertisement
Throughout the evening, he says, "gezellig," a Dutch word that "encompasses the heart of Dutch culture." It doesn't have a direct English translation, but it essentially refers to coziness, fun, and togetherness, which defines Rebecca's evening with her new love interest. She falls asleep on the couch during her foot massage after a night of drinking and joking. In the morning, she kisses him as they say goodbye.
Article continues below advertisement
Unless we've missed something, they never learn each other's names. And that's part of the adventurous spirit of the episode. While Rebecca is off on her romantic fling, Ted sends her several texts. So are Ted and Rebecca endgame? Or does Rebecca's new Dutch love interest come back in a future episode?
It's unclear right now if the Dutchman returns, but we should note that the man behind him, Matteo van der Grijn, is an accomplished Dutch actor. He's known for the Dutch series, Levenslied, De troon, and Baantjer, plus the Dutch film, Tiramisu. He was also in a Dutch version of Modern Love called Modern Love Amsterdam. And oh boy, do we hope to see Matteo more.
New episodes of Ted Lasso drop every Wednesday on Apple TV Plus.