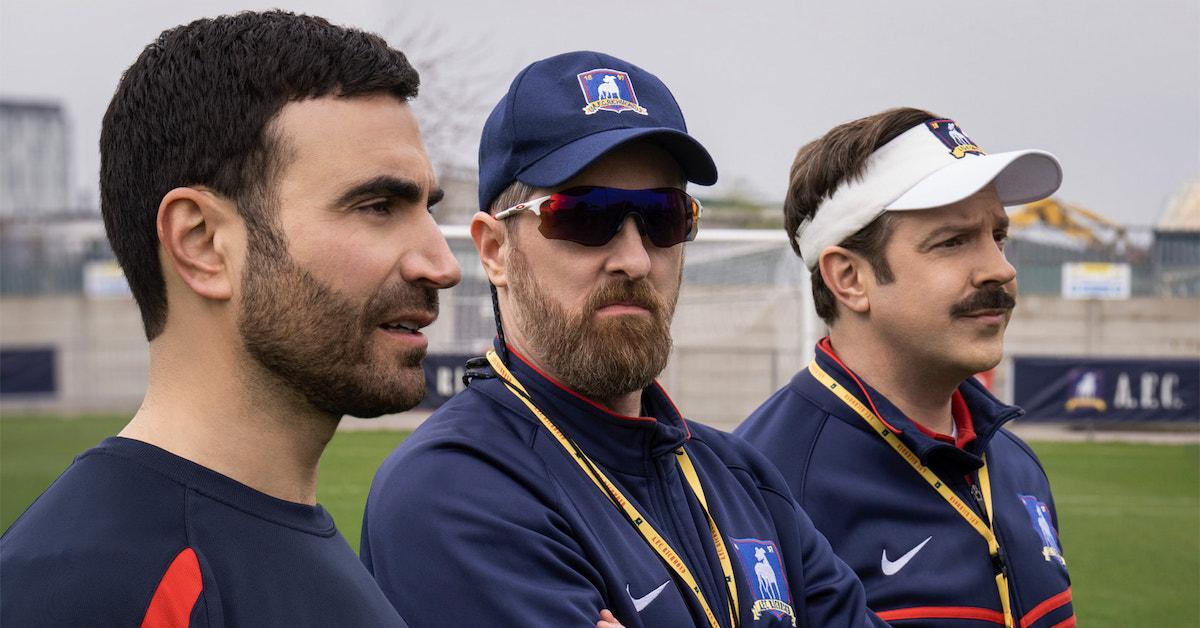 'Ted Lasso' Will Never Be Relegated in Our Hearts, Even If Season 3 Is Its Last
We all want to "Believe" that Ted Lasso won't disappoint us in its (supposed) final season. And luckily for us, it doesn't. The cock-eyed optimists we've all become, thanks to Jason Sudeikis' Ted, are still cheering for AFC Richmond and all the characters who surround the club. In fact, Season 3 does what Season 2 couldn't — it explores pain and suffering in a way that's honest without being didactic and cliched.
Article continues below advertisement
Season 1 infiltrated our hearts and minds so much partially because of its COVID-adjacent release. At a time when we all needed a little delusional optimism, Ted was there with his platitudes like "be a goldfish" and "you say impossible but all I hear is I'm possible."
'Ted Lasso' (Season 3)
Our Rating
Coming full circle by finding joy in moments of grief and vulnerability, Ted Lasso's supposed final season wraps up the series with laughter, tears, and even more ridiculous quotes.
Apple TV Plus Premiere: March 15, 2023
Creators: Jason Sudeikis, Bill Lawrence, Brendan Hunt, and Joe Kelly
Cast: Jason Sudeikis, Hannah Waddingham, Jeremy Swift, Phil Dunster, Brett Goldstein, Nick Mohammed, Juno Temple, Sarah Niles, and Anthony Head
12 Episodes, Rated TV-MA
Article continues below advertisement
Season 2 dove into Ted's undiagnosed anxiety that could have arisen from his separation from his wife and child. She filed for divorce, and Ted was stuck across an ocean coaching a losing team in a sport he knew nothing about. It's amazing he didn't have panic attacks sooner. Even still, Season 2 showed us the darker side of toxic positivity, and some people didn't like that. That's not what we signed up for!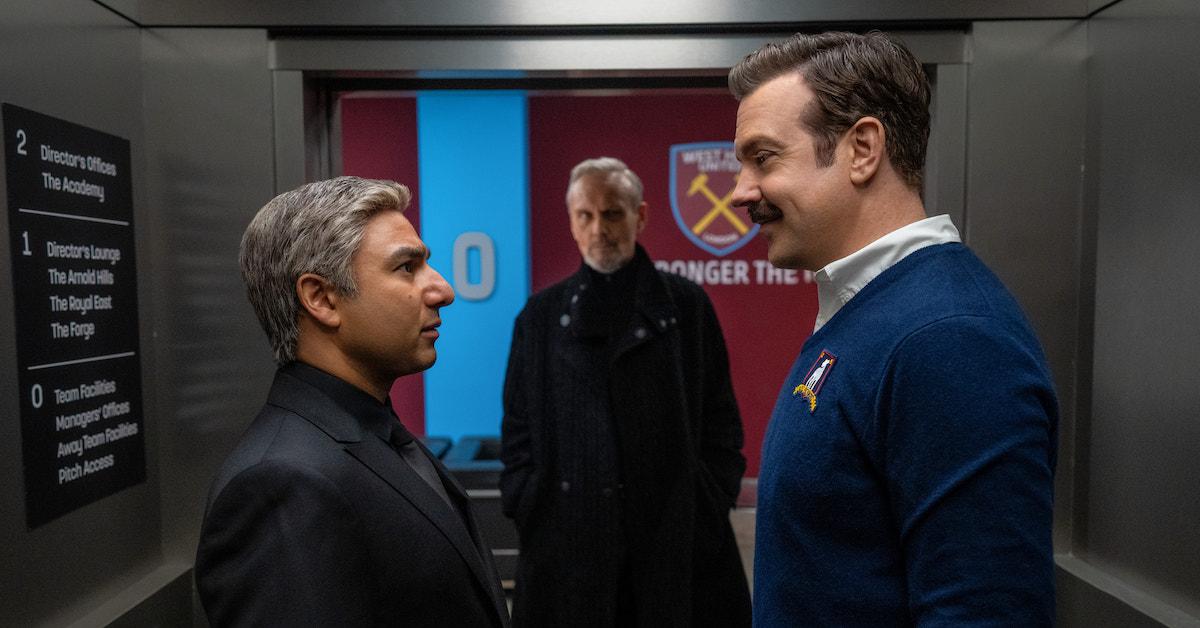 Article continues below advertisement
While that isn't what we expected after the show's goofily joyous premiere season, Season 3 ties the two together in perfect harmony. After previewing the first four episodes, we can safely say that Ted Lasso's final season finds ways to make us laugh amid emotional healing. Ted learns how to respect boundaries, cope with his own anxiety, and excel at his job while maintaining his lighthearted disposition.
Ted continues to give us zingers and quotable moments like, "From now on I'll be floating like a butterfly and stinging like a bee." Jason's portrayal of Ted this season is more nuanced than ever. A sad expression seems to linger behind his eyes as he makes a joke with some obscure metaphor. We can't help but wonder if he's drawing from his own experience of divorce. (We hope not — we want the best for Jason!)
Article continues below advertisement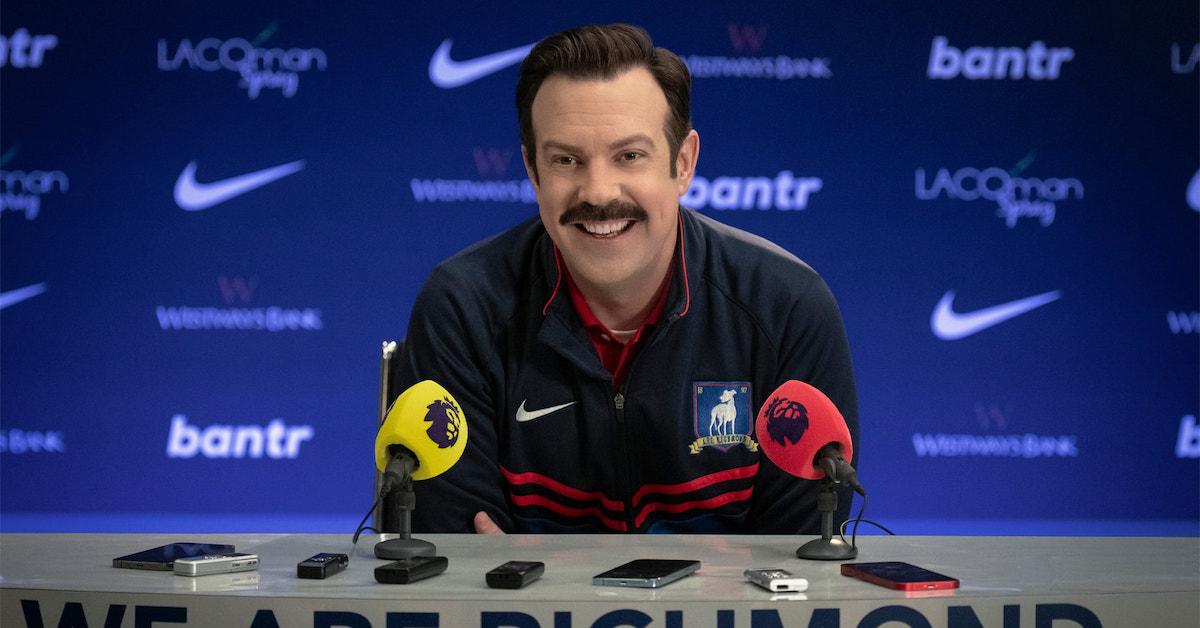 Ted struggles with being far from his son as he reckons with losing former kitman/assistant coach turned nemesis "Nate the Great." We'd be remiss if we didn't recognize Nick Mohammed's performance as Nate Shelley. Nathan's arc — overcoming his self perception as bottom of the barrel to "wunderkind" — makes him the season's complicated villain. Nick's portrayal makes us want to angrily shout at Nate, "We thought you were different!" as we cry into our pillows, knowing that he's still a good guy deep down.
Article continues below advertisement
Even Juno Temple, who plays Keeley in the series, transforms from Season 1's charismatic and intelligent model into a stressed-out PR boss who seems to both physically and emotionally crack from the pressure. The character still makes jokes and enjoys the little things, but Juno's performance is a master class in how to experience both joy and grief at the same time.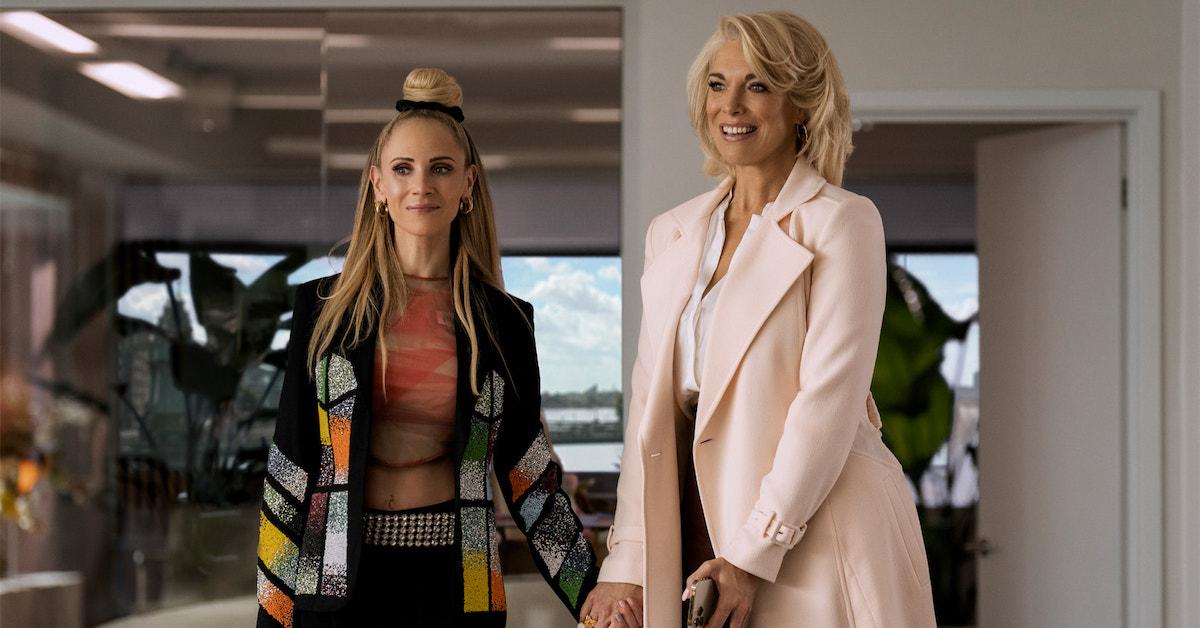 Article continues below advertisement
We have to commend the writers, directors, and the music supervisors. Sometimes, it's just a lingering look over a simple melody that gets our hearts beating and our tear ducts bursting. Other times, it's the bait and switch from strange southern similes into surprisingly vulnerable moments. Ted Lasso's script is honest in a way that's rare for television, and especially rare for comedy. All this is only heightened by the performances and the underscoring music.
In a way, watching all three seasons of Ted Lasso makes us feel like we're just learning how to get over breakups, both friendly and romantic, with Season 3 focused on the worst breakups to date. This season shows us that Ted Lasso is a show primarily about grief and loss while trying to literally win. This is what makes Season 3 the series' best season yet — if Season 1 gave us laughter and Season 2 forced out tears, Season 3 elicits both. And at least for the first four episodes, we're gearing up for our very own break-up with Ted Lasso.
We find ourselves crying at the end of every episode despite literally laughing out loud throughout. From wins and losses in the game of soccer (or football for the Brits) to winning over and losing those we love, Ted Lasso's final season, or so it's been hinted, easily belongs in the Champion's League Hall of Fame. 4.5/5
New episodes of Ted Lasso drop every Wednesday on Apple TV Plus.