The Pyschic's Predictions Are Coming True in 'Ted Lasso'
Is Rebecca pregnant on 'Ted Lasso'? She wants to know if it's possible after some of the psychic's predictions come true. What did the psychic say?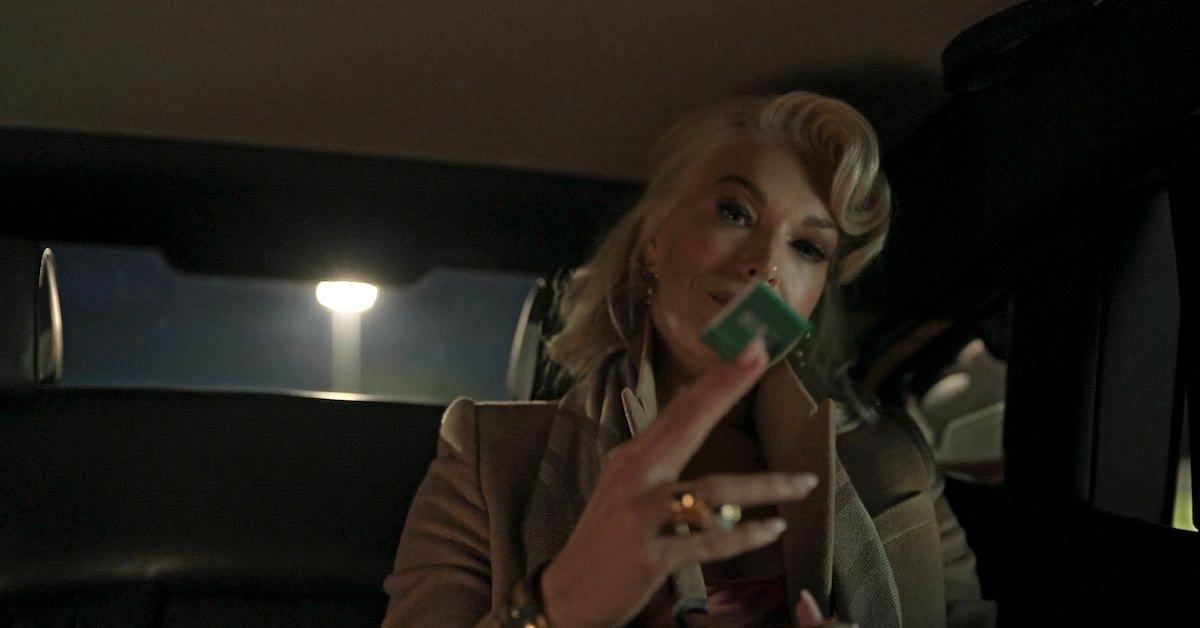 Spoiler alert: This article contains spoilers for Season 3, Episode 5 of Ted Lasso.
Now that the third season of Ted Lasso is well underway, we're seeing how the show's core characters are evolving and changing. Chief among them is Rebecca (Hannah Waddingham), the head of AFC Richmond, who has spent much of the season shaken by the startlingly accurate predictions of a psychic she saw.
Article continues below advertisement
The psychic, Tish (Emma Davies), had plenty to say to Rebecca in Episode 3, "4-5-1," when she bit the bullet and went for a reading via her mother's advice. As bits and pieces of the psychic's premonition are coming, we all want to know if Rebecca could be pregnant. But there's only one person who's even more eager to know if that's possible: Rebecca. So is Rebecca pregnant? What did the psychic tell her?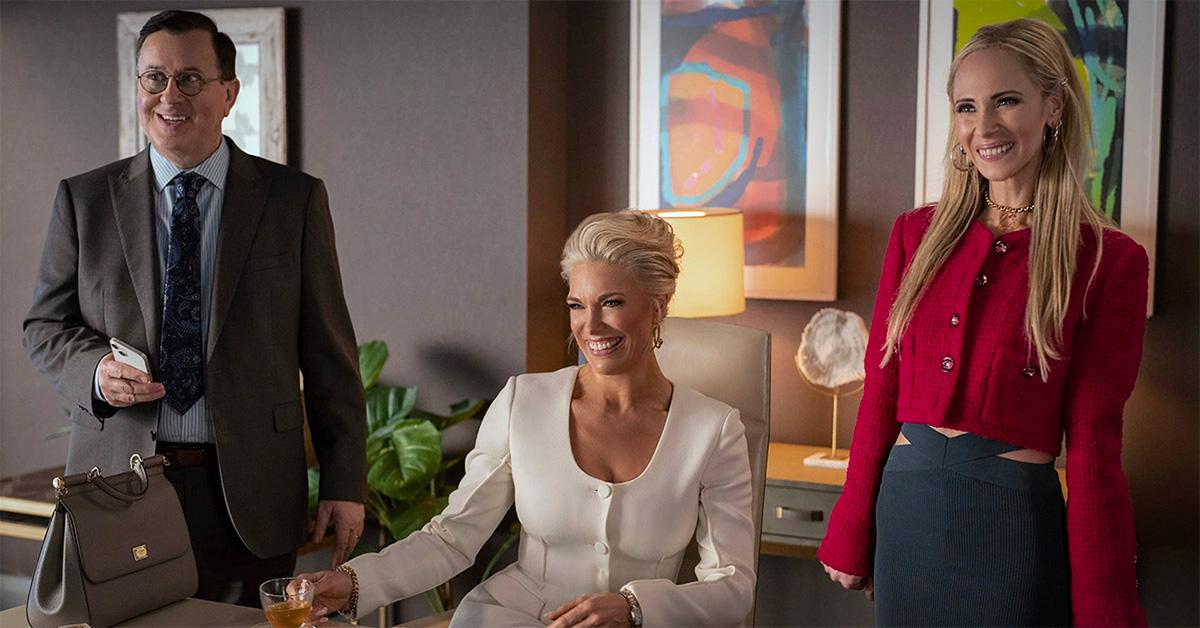 Article continues below advertisement
What did the psychic tell Rebecca in Episode 3 of 'Ted Lasso'?
Rebecca is very clearly a skeptic of the mystical arts when she decides to meet with her mother's psychic, Tish. Tish explains that Rebecca's mother was also a skeptic, which surprises Rebecca. But pretty quickly, the psychic gets deep into Rebecca's literal psyche.
"You have been through a lot recently," she says. "The dark soul of one man just disconnected you from your own." At this point, we can all agree that that man is Rupert, Rebecca's ex-husband.
Article continues below advertisement
"And then another beautiful worthy soul of a man half your age arrived exactly at the right time," she says, possibly referring to Sam. But then we learn that she just knows this from speaking to Rebecca's mother. We're not impressed yet!
"I can see something. It's in your hand, an object. It's very special ... It's a green matchbook ... How lovely ... Now I can hear something. Shite! Shite in knining armor ... I can hear something else! It's thunder and lightning and you! And you're upside down, and you're trenched, and you're safe."
At this point, Rebecca pulls back, but not before the psychic can tell her, "You will have a family ... You're going to be a mother." Now Rebecca is hurt. She walks out, stating, "You're f--king cruel."
Article continues below advertisement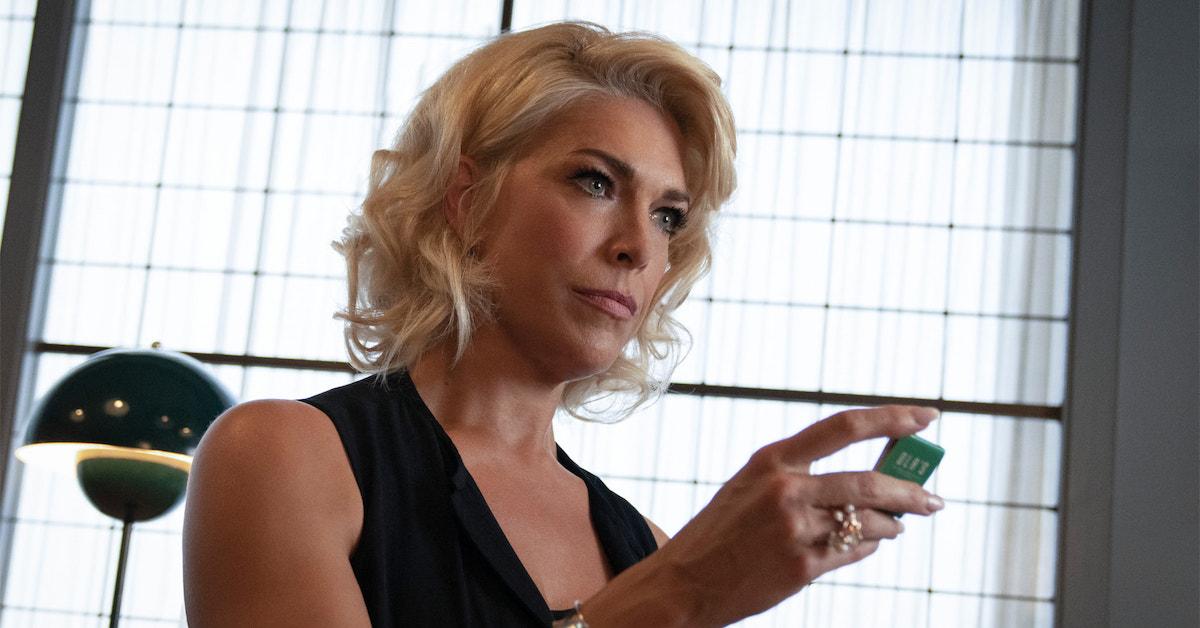 But when Rebecca receives a green matchbook from Sam, her former lover, as a gift from his restaurant opening, she starts to believe the pyschic. She looks everywhere for signs. In Episode 5, she crosses paths with John Wingsnight, a man with whom she went on a couple of dates in Season 2. His new fiancée calls him her "shite in knining armor."
So will Rebecca get caught in thunder and lightning? And more importantly, will she be a mother?
Article continues below advertisement
Is Rebecca pregnant on 'Ted Lasso?' Will she be a mother?
In Episode 5 of Ted Lasso, which debuted on April 12, 2023, we learn that Rebecca isn't currently pregnant. After a couple of the psychic's other predictions come true, Rebecca decides to visit a fertility specialist to see if she can, in fact, have children. Hannah Waddingham is 48 years old, so it's safe to say that Rebecca is also around that age, which would typically be too late for natural fertility.
And, as it turns out, Rebecca's fertility doctor tells her, after a lengthy preamble about football, that she can't have children. The psychic's prediction might still come true. Of course, having a biological child isn't the only way to become a mother. It's possible that Rebecca could wind up with a child through adoption or some other arrangement before the season is over.
Article continues below advertisement
Throughout the series, Rebecca expresses her desire to become a mother, but Rupert never wanted to have kids with her. However, he now has a child with Bex, which is just another slap in Rebecca's face. But now fans think that Rebecca and Ted could be endgame.
Some fans speculate that the green matchbook isn't the one she receives from Sam but a game matchbook that Ted uses to write his games into. If they do end up together, she'll be like a mother to Ted's son, Henry.
If the psychic's predictions do come true, does that turn Ted Lasso into a work of magical realism? Perhaps it means there's more magic in our everyday lives than we may realize.
New episodes of Ted Lasso drop every Wednesday on Apple TV Plus.