Ted Lasso's "Be a Goldfish" Is the Perfect Motto for Overcoming Challenges
What does "Be a Goldfish" mean? The powerful and inspiring motto appears in Apple TV Plus's sports dramedy series 'Ted Lasso.'
Throughout its three-season run, Ted Lasso has taught us many life lessons that will stick with us for the rest of our lives. The critically acclaimed sports dramedy encouraged fans to "be curious, not judgmental" and boldly claimed that anyone can redeem themselves — including Nathan "Nate the Great" Shelley (Nick Mohammed).
Article continues below advertisement
But perhaps the most important lesson of all is: "Be a goldfish." What does it mean? Keep reading to find out!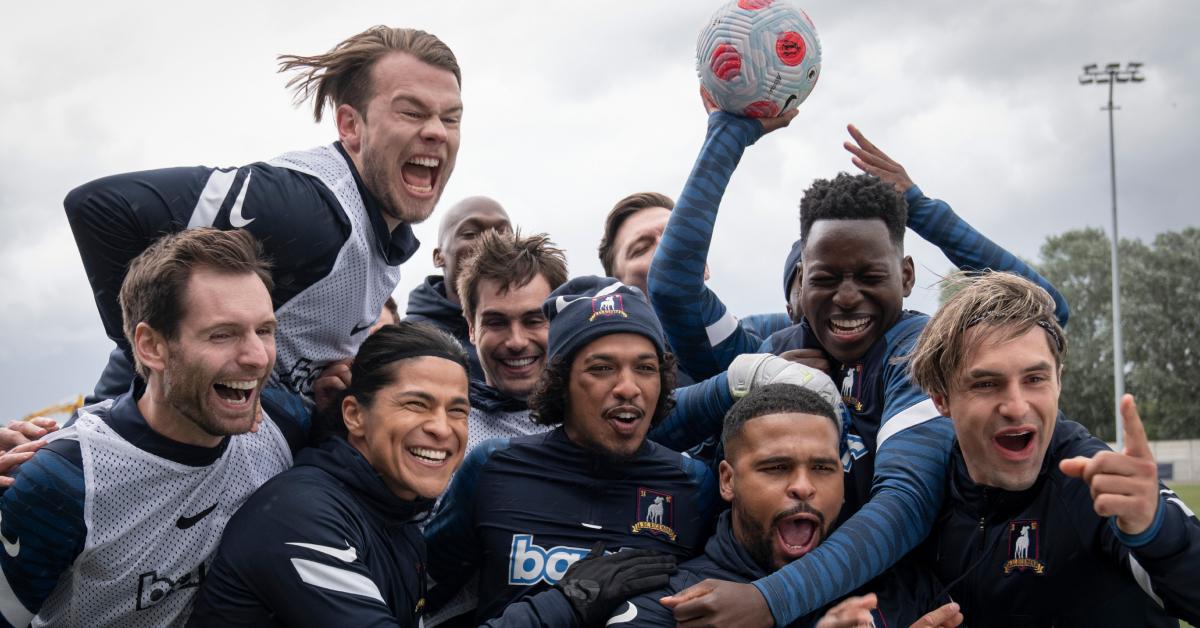 Article continues below advertisement
What does "Be a goldfish" mean?
Early in the first season, Sam Obisanya (Toheeb Jimoh) makes a mistake during practice, and a pre-redeemed Jamie (Phil Dunster) relentlessly berates him in front of everyone. Ted (Jason Sudeikis) soon pulls Sam aside and tells him the happiest animal in the world is a goldfish because of its short-term memory.
The title character then encourages the young athlete to "be a goldfish." Sam is visibly confused, but eventually, the message clicks: Don't dwell on mistakes. Instead, be a goldfish; forget about it, and move on.
Article continues below advertisement
Now, Sam isn't the only one who takes Ted's powerful advice — Henry Lasso (Gus Turner) does too! In the Season 3 finale, Ted reunites with his son and tells him to "be a goldfish." The fans have also embraced the motto, with many taking to social media to thank the show for introducing such an inspiring sentiment.
Article continues below advertisement
"We're all human. We all make mistakes," one person tweeted. "Ted Lasso is a great reminder to 'be a goldfish' when it comes to your mistakes and perhaps your misses… As long as you keep learning and growing."
Another said they "really want to be a goldfish" and forget everything so they can rewatch the show as if it was their first time. "Come for the football/soccer stories, and stay because of encouraging and heartwarming stories."
On the other hand, a third fan claimed they will "never be a goldfish" because they want to "remember in perpetuity the goodness, hilarity, and human beauty this show put out into the world." Honestly, preach.
All three seasons of Ted Lasso are now streaming on Apple TV Plus.