Nick Mohammed Shows off His Musical Talents Near the End of 'Ted Lasso' Season 3
Does Nick Mohammed really play violin in 'Ted Lasso'? Nate plays violin in Season 3, Episode 10 of 'Ted Lasso,' but is it really Nick playing?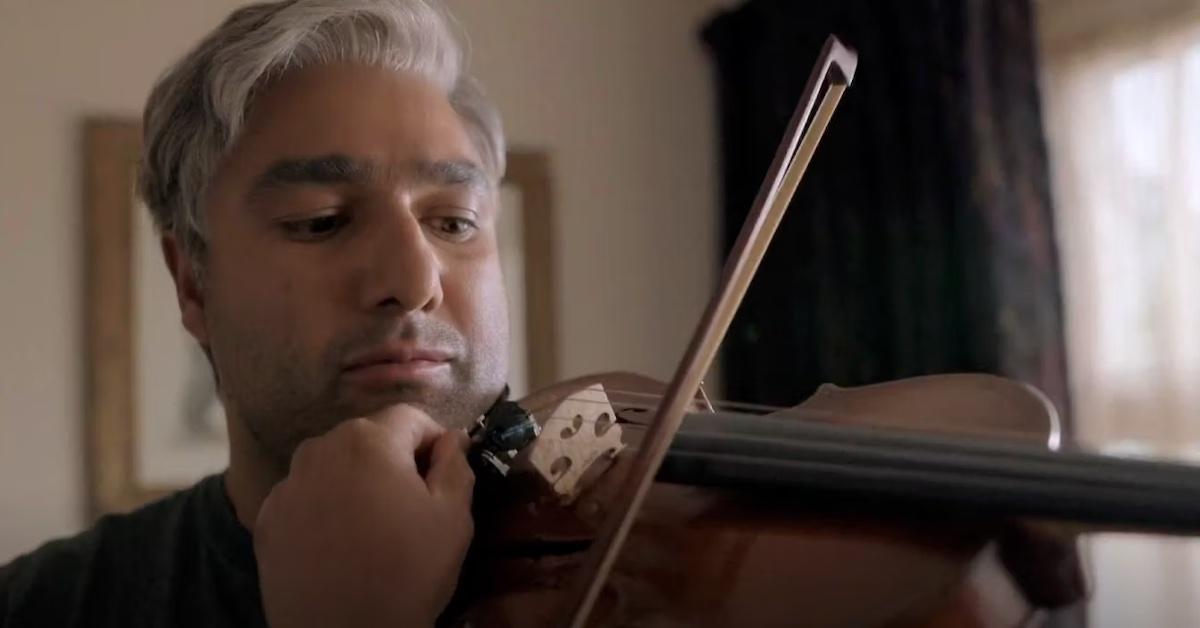 Spoiler alert: This article contains minor spoilers for Season 3, Episode 10 of Ted Lasso.
Every episode of Ted Lasso offers new surprise trinkets. In Season 3, Episode 10, we watch Nathan Shelley (Nick Mohammed) play the violin with unexpected expertise. Throughout his arc from underdog to wunderkind to villain back to hero, we can't help but wonder who Nate really is. And we wonder who Nick, the actor behind Nate, is.
Article continues below advertisement
Season 3 has focused on Ted's mental health journey, the team's reconciling with modern-day politics, Keeley and Roy's breakup, and of course, Nate's character arc by pairing him with his new girlfriend, Jade (Edyta Budnik). But does Nick Mohammed actually play violin in Episode 10?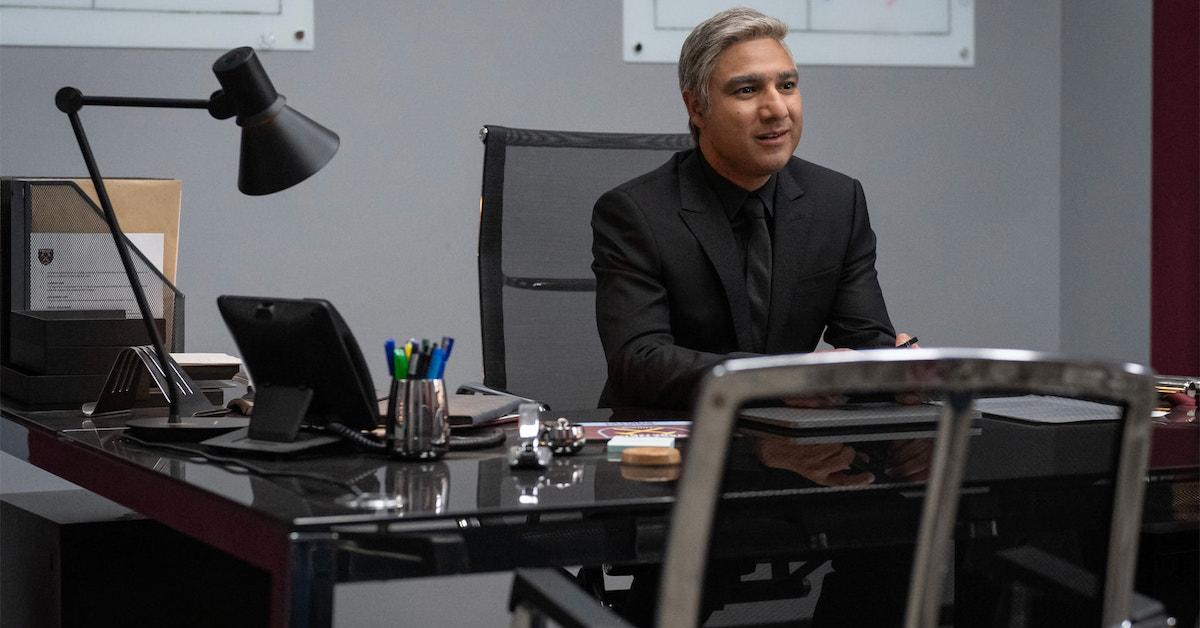 Article continues below advertisement
Nick Mohammed is really playing the violin in 'Ted Lasso' Season 3, Episode 10.
We're nearing the end of Ted Lasso Season 3 (and perhaps the end of Ted Lasso in general), and we cannot wait until Nate goes fully back to the good side. He's already on his way there after quitting as the manager of West Ham and in Episode 10, his beautiful violin serenade makes for the perfect backdrop to Rebecca's (Hannah Waddingham) speech.
But the question remains — is that really Nick Mohammed playing the violin? Or does he have a violin double? As it turns out, Nick is actually an expert violinist. He first showed off his violin chops to the public in his musical, Mr. Swallow: Houdini. Playing violin since he was younger, Nick was a member of the orchestra at Durham University's St. Aidan's College.
Article continues below advertisement
So, yes, those magical moments in Ted Lasso Season 3, Episode 10 are as magical as they seem. Hopefully, Nate goes on to create more magic throughout the season's next two episodes. In fact, fans have some high hopes for Nick's character in the final episodes of Ted Lasso.
Article continues below advertisement
Nick Mohammed's violin playing might be real, but his hair is exaggerated.
Early on, the Ted Lasso creators decided that Nate's turn from dark hair to grey hair would be part of his villainy. In an October 2021 Twitter post by Nick himself, he shared, "The hair-colour change was deliberate. I have flecks of grey that were painted out in Season 1 and were painted more and more grey as Season 2 progressed (it's a wig by the end!) Thanks to Nicky Austin and Alexis Dolman for making this happen!"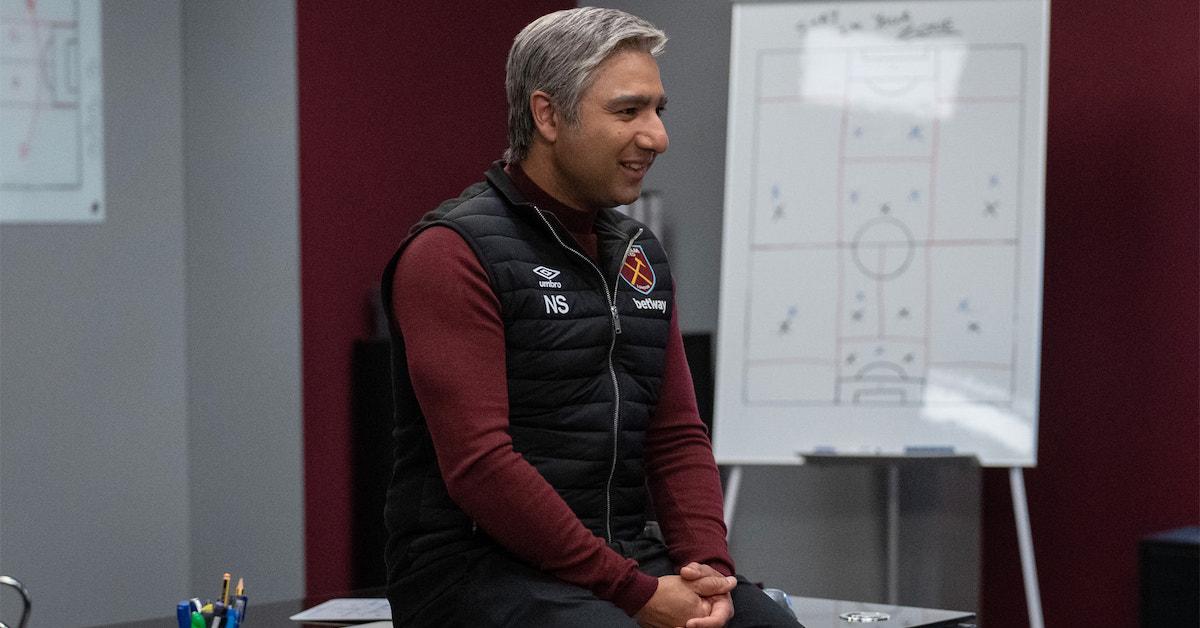 The creators felt that a shift in Nate's hair would be a way to show a shift in his attitude. "In the way that bitterness, guilt, shame, and stress can often change one's appearance, they thought it would be fun to track Nate's spiral in this way (in my head, Nate was transforming into José Mourinho!) So will we see Nate's hair go back to dark brown? We're not sure hair works that way, but we're excited to see Nate's transformation into the good guy.
New episodes of Ted Lasso drop every Wednesday on Apple TV Plus.