Ryan Reynolds Picked a Fight with Paddington Bear and the Internet Is Living
Ryan Reynolds took his Twitter roasts to a hilariously low level.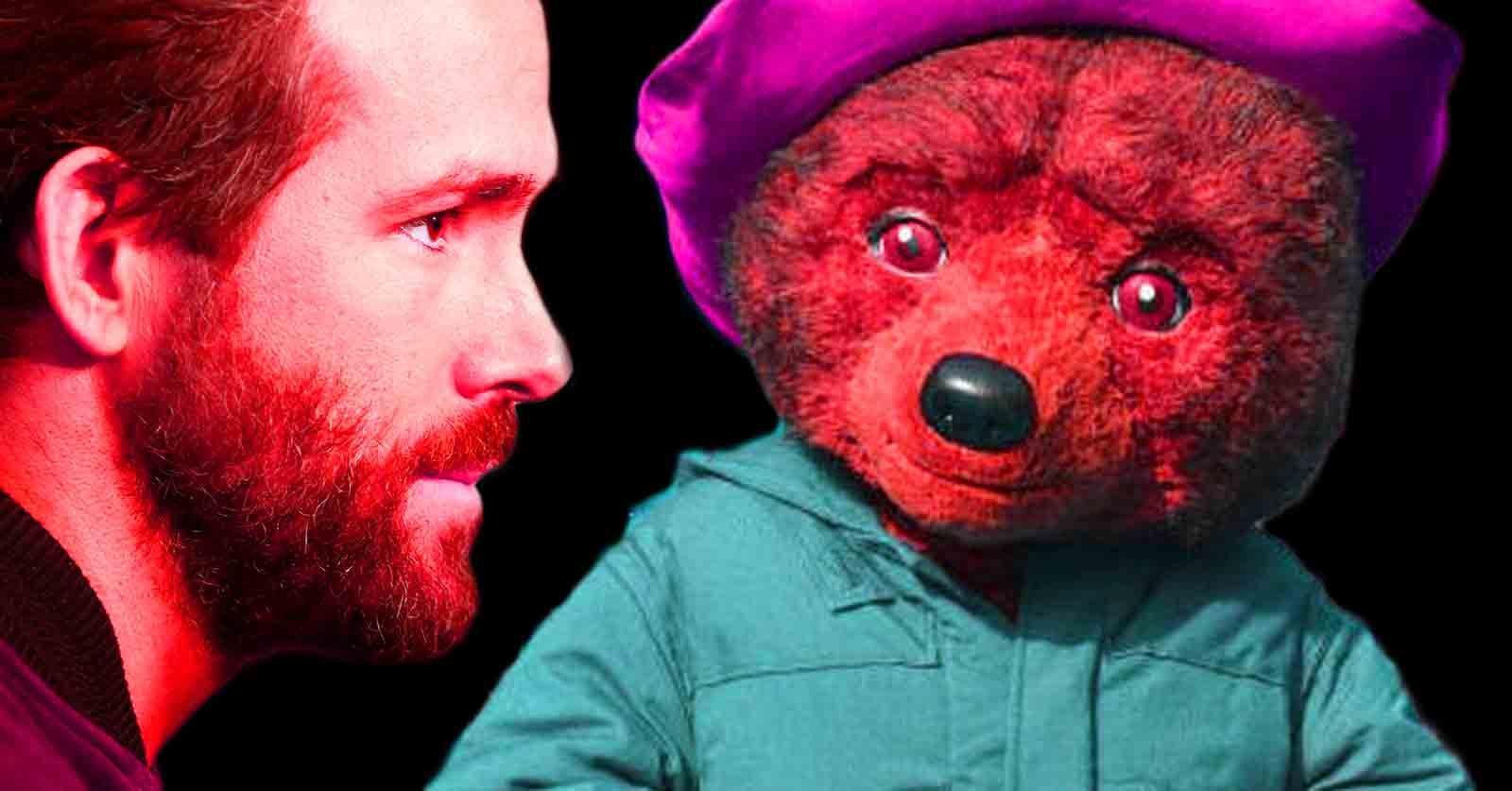 The king of Twitter is at it again. Only this time he isn't dragging his perfect wife, Blake Lively, or even picking a fight with a human Hollywood celeb. In a bizarre turn of events, Ryan Reynolds has taken to Twitter to start a "feud" with Paddington Bear. Yep, that's the one you're thinking — the stuffed bear who famously sports rain boots and a duffle coat.
Article continues below advertisement
Ryan, who is famous for his Twitter digs, has been known to rope in celebrities such as Kanye and Hugh Jackman into his feed. When the rapper mentioned the new Deadpool movie's soundtrack has songs that sound "similar" to his, the actor responded by saying, "Agree. I'm having a word with Celine Dion."
But this time, he's taken to dragging a stuffed animal on the platform, and the internet is eating it up. Because, Ryan Reynolds, of course. Ryan tweeted, "So honored by all the @peopleschoice noms. Hope you vote for Deadpool 2 and feel free to write us in for best Family Film. Because watch your f--king back, Paddington."
Article continues below advertisement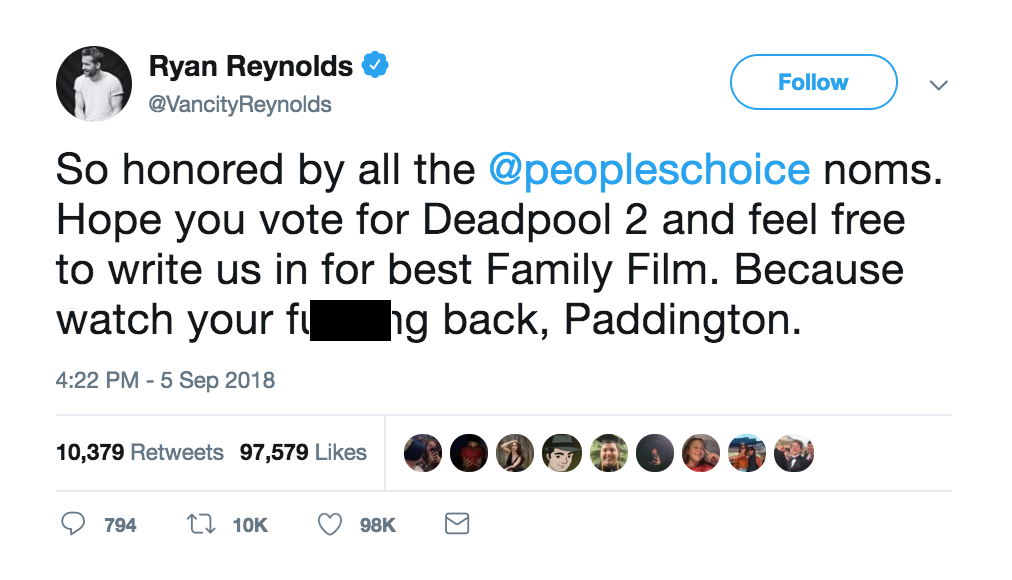 It didn't take long for the world to respond. People who worked on the Paddington movies promptly replied to his tweet. Hugh Bonneville wrote "Language, Mr Reynolds, language." #hardstare #paddington2," while sound designer @CarpenterSound responded, "He thinks he's being cute and funny. But he shouldn't mess with Paddington like that."
Article continues below advertisement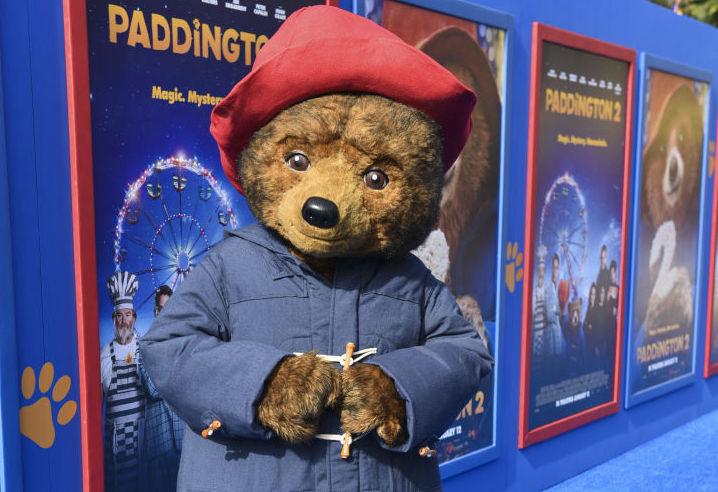 The morning after Ryan's tweet, the official (and verified!) Paddington Bear himself decided to chime into the conversation. He succinctly tweeted "#hardstare" in response to the actor's cheeky threat.
Article continues below advertisement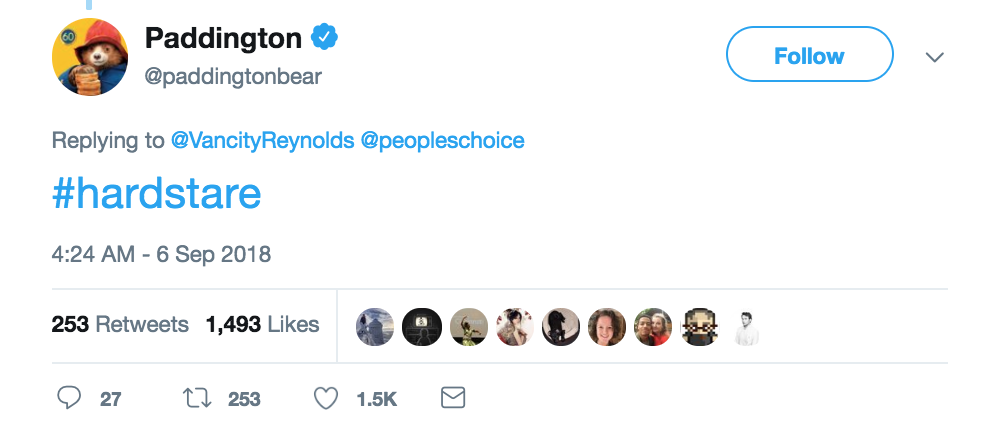 Although Ryan hasn't tweeted out a reply, it's safe to say that the actor has met his Twitter match in the small stuffed animal. Which says a lot about both parties. Of course, it isn't the first time Ryan has gone through great lengths to promote his Deadpool film franchise.
Article continues below advertisement
In fact, he's been known to pull labor-intensive and time-consuming pranks to market his movies. A few months ago, he photobombed a birthday video long-time friend Hugh Jackman was recording, belting Annie's "Tomorrow" and "Who Let the Dogs Out," dressed up as the superhero.
Article continues below advertisement
And even when he's not promoting Deadpool, the actor seems to spend a lot of his time on social media roasting everyone from celebrity friends to his very own wife and children. On Father's Day, he wrote "My daughter's only 6 months old and already drawing. I'd hang it on the fridge but honestly, it's absolute garbage."
TBQH, we love him. And we're so grateful of the time he sets aside just to make sure his followers are amused.
See who ultimately wins this battle between Ryan and Paddington Bear when the People's Choice Awards airs November 11 on E!