Blake Lively and Ryan Reynolds' Children Are Already Pretty Famous
Hollywood's favorite married couple Blake Lively and Ryan Reynolds share four adorable children — here's what you need to know about them.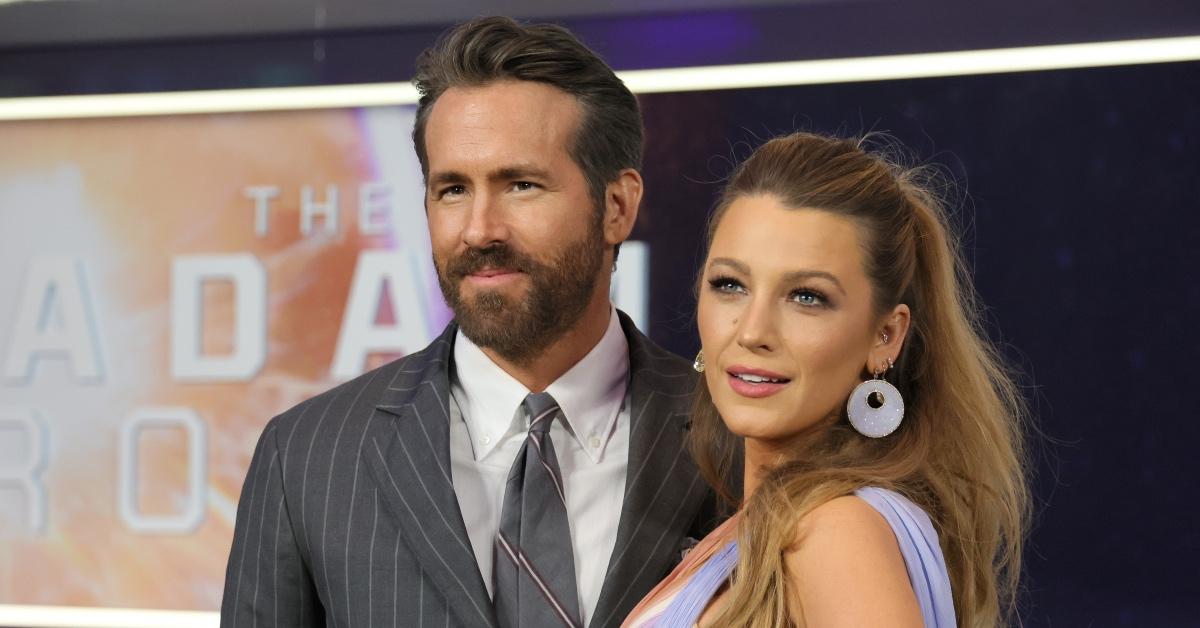 Like many Hollywood couples, Blake Lively and Ryan Reynolds are protective about the details they share with the public regarding their children. After being hounded by the paparazzi while pregnant, Blake has pushed back against people seeking photographs of her kids, but the duo have spoken about their family life before on talk shows.
Article continues below advertisement
That said, Blake and Ryan's kids have risen to fame, especially within Swiftie fan circles, after Taylor Swift previously incorporated three of the children's names into her song "Betty."
Now that Blake and Ryan have subtly confirmed the birth of their fourth child, here's everything we know about their kids so far.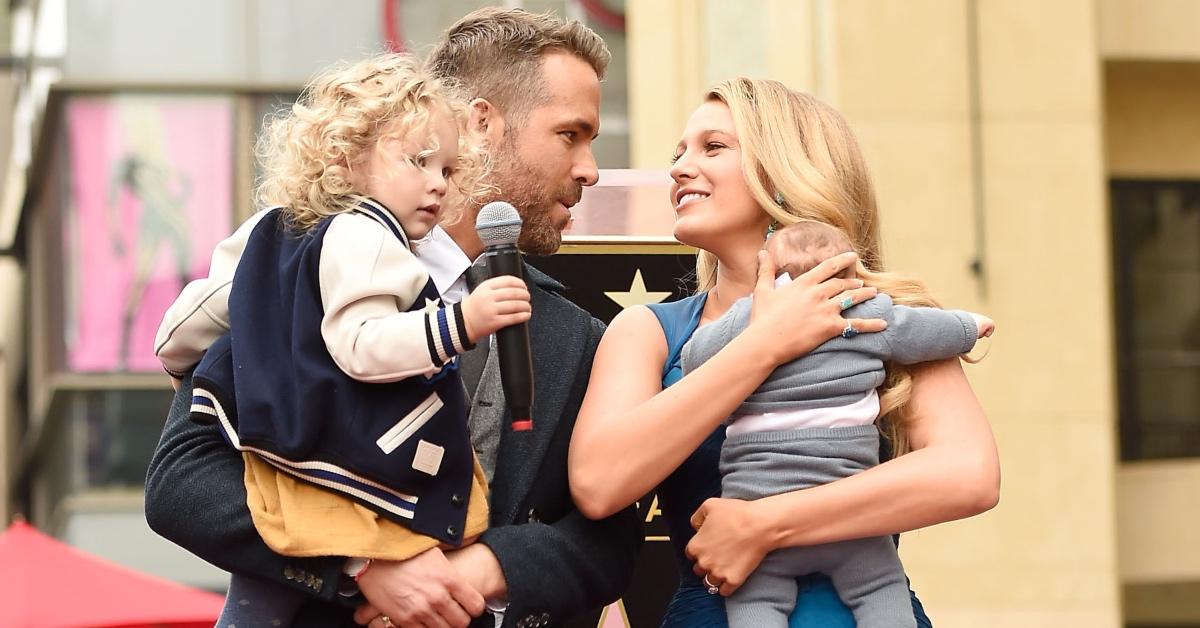 Article continues below advertisement
Blake Lively and Ryan Reynolds share four children together.
Since Blake and Ryan tied the knot in 2012, they have welcomed four children — daughters James, Inez, and Betty, and a fourth child whose gender is currently unknown to the public.
Ryan and Blake previously gushed about being parents to young girls. During the Cannes Festival in 2022, Ryan joked, "I'm a parent of three girls. They're wild. I think they have rabies sometimes."
Let's take a closer look at Blake and Ryan's kiddos...
James Reynolds
The eldest child, James, was born on Dec. 16, 2014. Ryan revealed to The Mr. Porter Post that their daughter was named after his late father, who died shortly after her birth. "It felt right," he said at the time. However, Ryan did note that his father met James before he passed away.
Article continues below advertisement
James's biggest claim to fame so far is being featured on Taylor Swift's record "Reputation," specifically as the little voice saying "Gorgeous" in Taylor's song "Gorgeous." Blake addressed the cameo on Good Morning America, responding to a viral video showing her and Ryan jumping up and down and cheering when their daughter's voice played during Taylor's stadium tour.
"We were very embarrassing," Blake said. "This is the true, unfiltered version of our terrible stage-parent pride."
Article continues below advertisement
Inez Reynolds
Inez Reynolds was born on Sept. 30, 2016. Blake spoke to People magazine shortly after the birth of her daughter to correct people's frequent misspelling of Inez's name. She said, "I had a new baby, Inez, with a 'z' even though everyone says it's with an 's.' I don't know why. Please tell Wikipedia."
Blake and Ryan have told hilarious stories about Inez's adorable "inner darkness." During an episode of Live with Kelly and Ryan, Ryan said that Inez has a fiery personality, to the point of being stopped for a secondary search at an airport and being called out by their pediatrician as "shady."
"Our pediatrician, when she met Inez, she said, 'Oh, this one's shady,'" Ryan teased.
Article continues below advertisement
Betty Reynolds
Betty Reynolds was born on Oct. 4, 2019. Betty's name, like James's, is a family name, and she also shares it with Blake's non-alcoholic sparkling mixer company, Betty Buzz. In a press release for the company, Blake explained why she named the company "'Betty."
Article continues below advertisement
"My dad's name was Ernest Brown Jr. but he was known as Ernie Lively," the press release read. "He gave up his last name when he married my mom and any success he, or I, have experienced has been in a name that isn't his. So when I was working hard to build this company, I wanted any success to be in a name that was meaningful to him. Betty was his mom and his sister's name."
Article continues below advertisement
Additionally, Betty rose to international fame after Taylor Swift named her track "Betty" for her. In the song, from Taylor's "Folklore" album, Taylor incorporates the three Reynolds children as characters in a love triangle. "Betty I won't make assumptions about why you switched your homeroom but / I think it's 'cause of me" and "You heard the rumors from Inez / You can't believe a word she says," the song's lyrics read.
Blake and Ryan's youngest child's name has not yet been revealed to the public.
Blake and Ryan have reportedly welcomed their fourth child, as Blake posted an Instagram photo on Super Bowl Sunday 2023 that revealed she no longer has a baby bump.
"Puppy Bowl Sunday 2023🥘 🍲 🥧 been busy," Blake wrote.
While there is currently no word on the name or gender of the baby, Ryan previously expressed he would be happy to have a family of all girls.
Article continues below advertisement
"I know girls, so I'm kind of hoping that, but I'm ready for whatever happens," Ryan admitted on the Today show.
Congratulations to the happy couple on their growing family, and who knows! Maybe their fourth child will also find their way into one of Taylor Swift's many songs before the year is out.