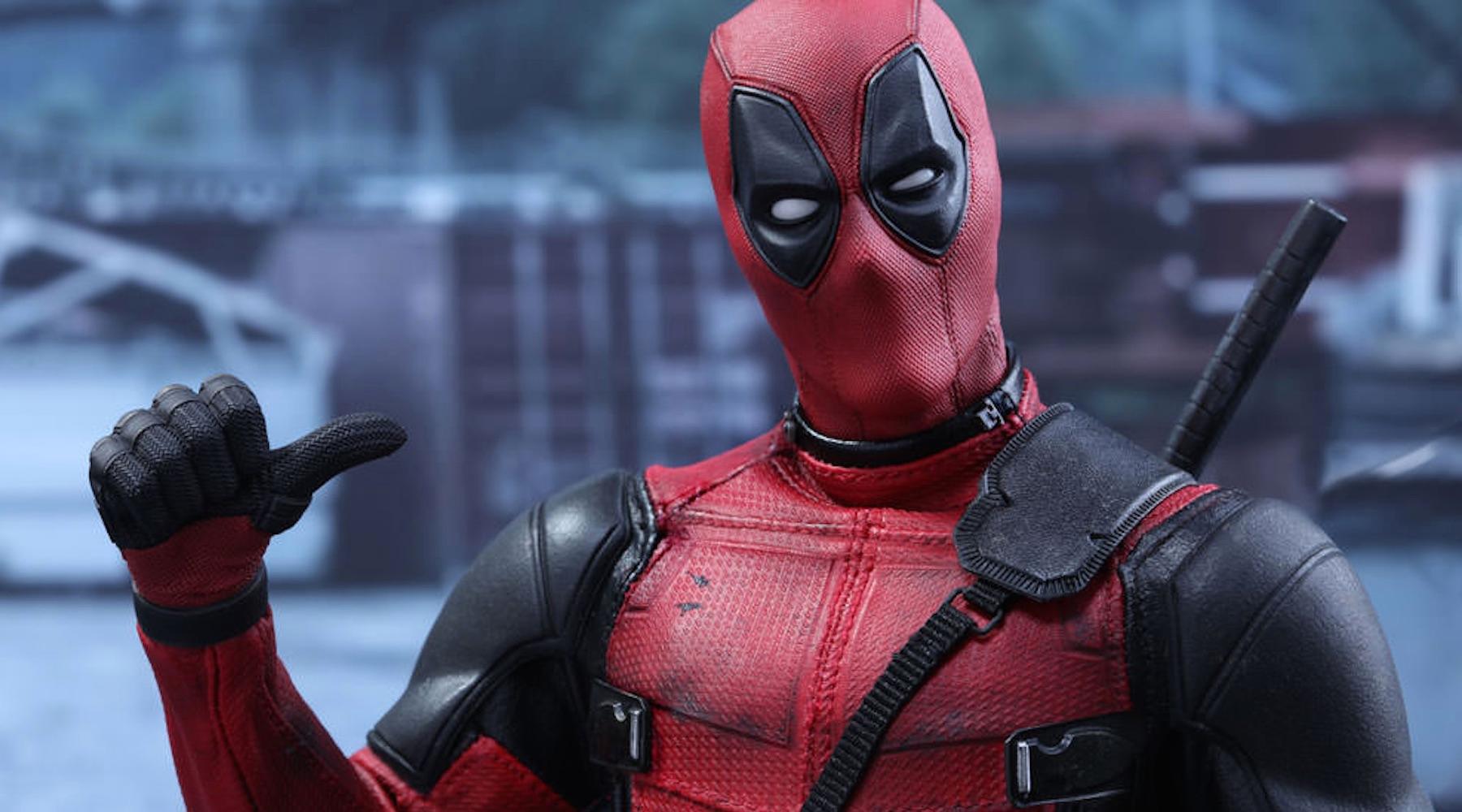 Fan Tweets Unsettling Deadpool Photo To Ryan Reynolds, And Ryan Just Responded
By Aimee Lutkin
Actor Ryan Reynolds has a very saucy online presence. In addition to mastering his primary crafts (acting and being crazy handsome), he has also totally mastered the Internet — and we love him for it. Anyone who loves Ryan knows that he loves tweeting and he loves responding to fans, but it is still a very holy day when a Deadpool fan gets a reply.
In the case of @highlandersteve (which is a very good handle, congrats, Steve), the means used to get Reynolds attention were extreme. It involved incorporating a Deadpool action figure, with a seasonal reference, plus some ultra-violence. All in all, an amazing combination of things when you're trying to make a tweet go viral (and you know, getting love from Ryan freakin' Reynolds helps too).
Anyway, behold Elf-On-The-Shelf getting stabbed by a super hero — a true masterpiece of a tweet:
Graphic, sure, but also pretty undeniably awesome, right? Elf-On-The-Shelf is basically a toy that teaches kids it is normal to be constantly surveilled and judged, if you ask me. So that little guy was always going to have a weird ending, IMO.
That doesn't mean kids don't love it, even Reynold's daughter. He retweeted the image, saying, "This would make my daughter cry for a hundred years and I have no intention of converting it into wallpaper for her bedroom ceiling, you sick bastard."
Ya did it, @highlandersteve.
Others tried to get Reynold's attention:
Some wondered on what his wife would think about the remodel:
But most gave their thumbs up to fandom:
But my favorite response was from the people who were oddly concerned about an Ikea lantern in the background of this stabbing:
Do you work for Ikea? Who cares! I need a picture of Deadpool smashing that thing on the floor.