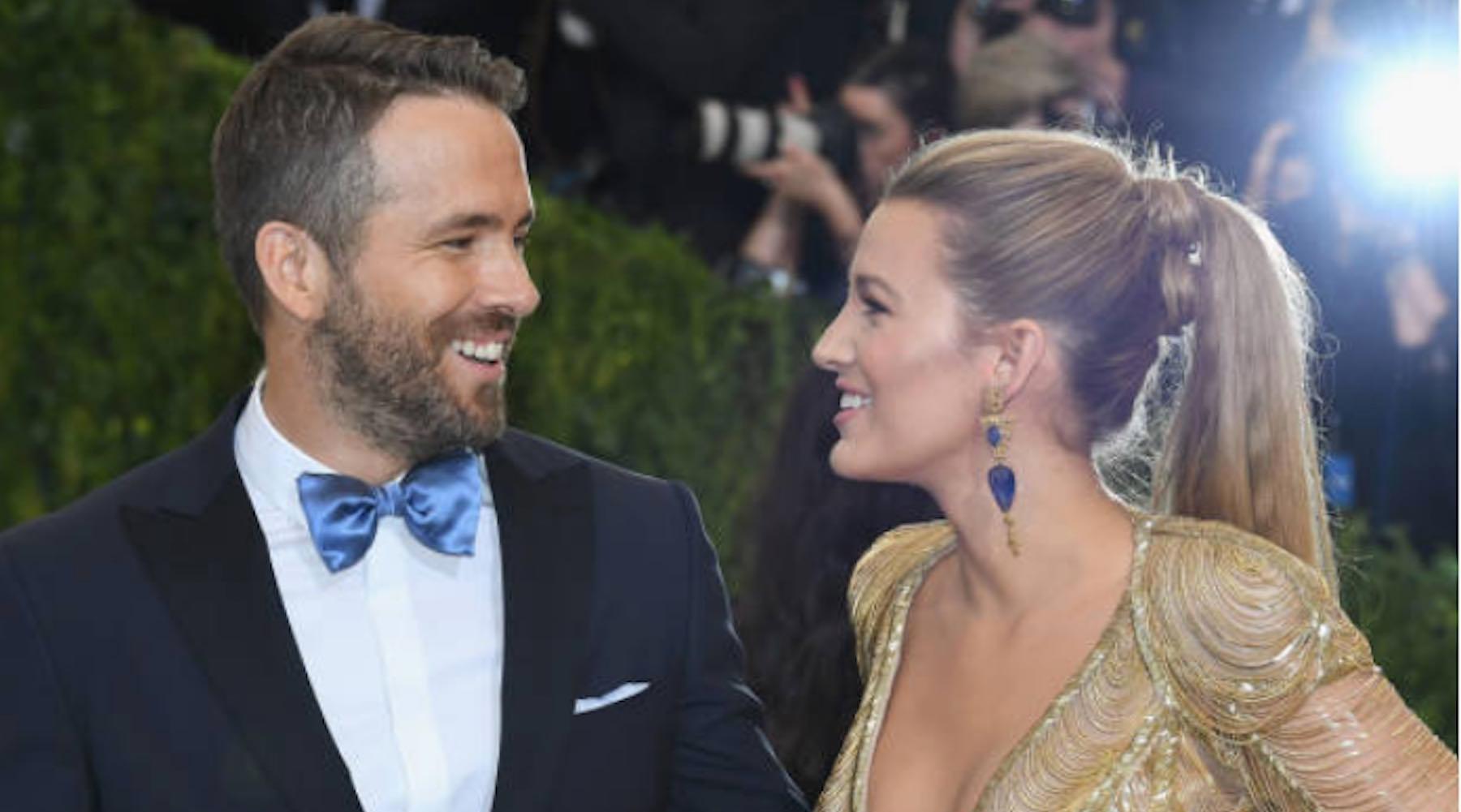 People Questioned Ryan Reynolds About His Marriage And He Responded Perfectly
By Aimee Lutkin
Some celebrities are so good on social media, you just want to reach through your screen to give them a hug and beg them to be your friend. Or at least smash that follow on your own account, because Follow4Follow is a very rudimentary rule of social media etiquette.
One such celebrity is actor Ryan Reynolds, whose dry, self-deprecating wit plays perfectly on Twitter. Well, it's not exactly self-deprecating. It's more a slightly sarcastic acknowledgement of how great he is.
And he usually ropes his loving family into his routine:
In fact, his jokes about his kids might be funnier than all the dad comedians out there. Move over stand-up comics, Ryan Reynolds is much better than most of you guys. I mean, just look at this hilarity. I can only dream of having half his sense of humor if I had to deal with small human blobs running around the house screaming all day.
But he also likes to drag his wife, Blake Lively, into his routine. And Blake is no stranger to social media. In fact, she's quite the queen herself. She loves to troll her husband and is also amazing at captioning her 'grams.
But no one messes with the Reynolds-Lively household except for Ryan Reynolds himself!
IBTimes India tweeted some gossip over Easter weekend, saying Reynolds and Lively were having trouble finding "quality time" to spend together:
Upon reading this tabloid headline, Ryan was quick to quote-tweet it and add his perfect response to the post. He wrote, "I wish. I could use a little 'me time'" on the platform.
In other words no, Blake and Ryan haven't struggled to find time to spend together. In fact, the man is begging for time alone. To be with himself. Get it?
As always, fans of the Reynolds-Lively crew are utterly charmed by Ryan's blatant rudeness to his wife. I mean, I might be hurt if my significant other posted this kind of thing to millions of followers as well. But what do I know, I'm no celebrity.
This is a very optimistic vision of what "me time" looks like:
This is probably a lot more accurate of a depiction:
Ah, celebrities: they're almost all just like us. Pervy children who can't wait to make a joke.