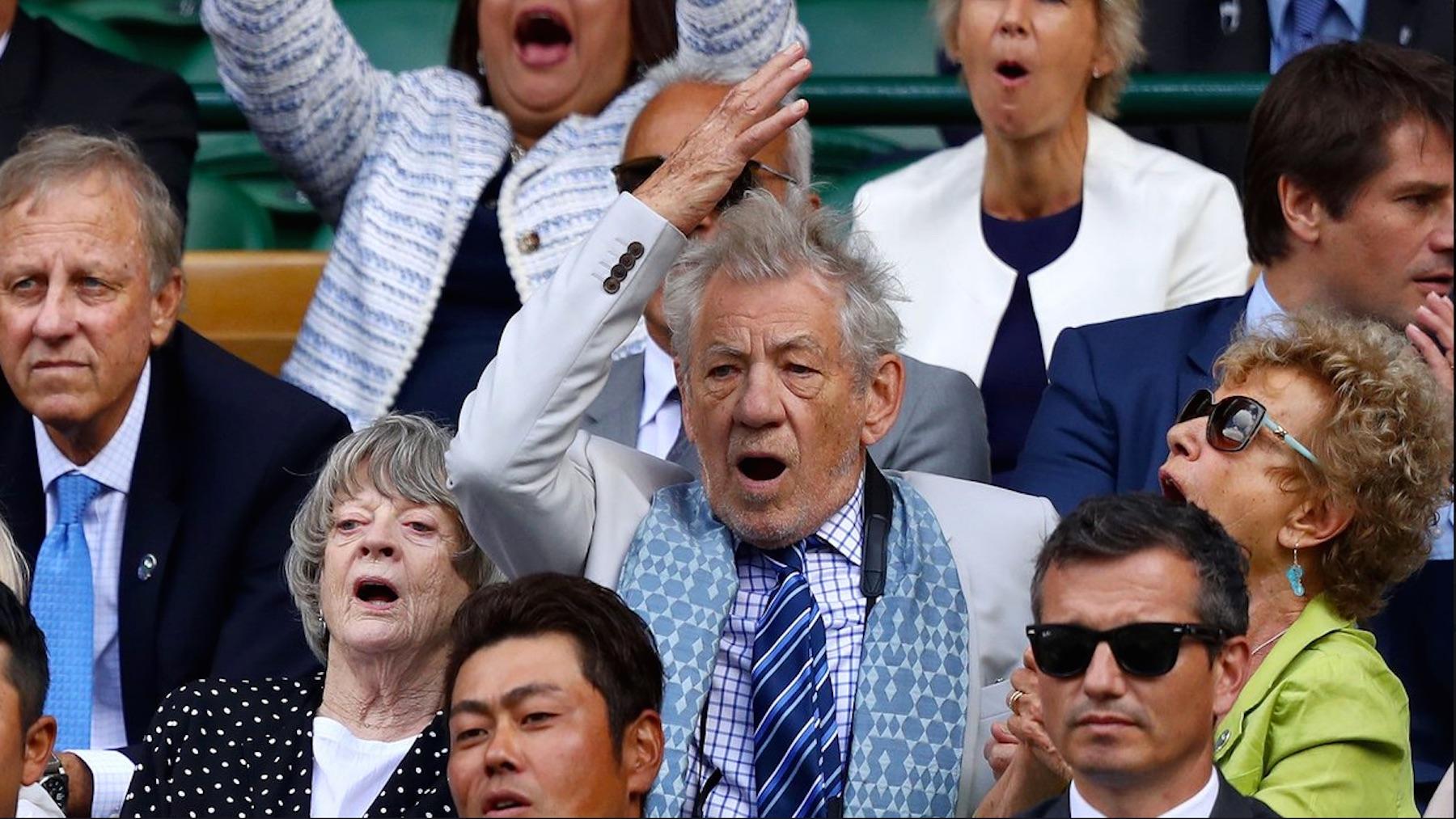 The Real Magic At Wimbledon Was Maggie Smith And Ian McKellen On A Wizard Date
By Aimee Lutkin
Wimbledon is an amazing event that happens right in the middle of Summer, when Brits can put aside the rainy, dreary weather, put on their formal attire, and see the best tennis players in the world put their skills on full display. They even got a great show a few years back, when Britains own Andy Murray became the first British man in the modern era to win Wimbledon. It is the only Grand Slam to be played on grass and having played tennis before, I have no idea how someone can hit the ball off of grass, let alone as hard as some of these people hit the ball. It would almost take a bit of magic, or wizardry.
Which is a nice segue into what was happening in the stands on Wednesday at the tournament . Dame Maggie Smith and Sir Ian McKellen went on a tennis viewing date in the Royal Box at Wimbledon, according to Mashable. It makes total sense that they're friends. Both English, both with honorary titles, both wizards. And they both really, really love tennis:
They seemed to be really enjoying one anothers company. And who can blame them, it has to be a lot of fun being them and hanging out with them. They seemed to really be getting into the action too. Here they are doing, as far as I can tell, a seated wave:
Its not always all fun and games in competitive sports. Even the best of us can lose our cool out there, especially in the 100 degree heat when you are getting low on your drink. Here they are, seemingly getting mad about a bad call:
But mostly, they do not let things get in there way of enjoying the festivities and each others company. At the end of the day, its all in good fun and nothing beats a nice day out with good friends and good old entertainment. They're just living their best lives:
Its always great to see like minded, all powerful celebs come together and take in the joys of life. We are just glad that everything went ok and none of the referees crossed them in any way. We would not want to see their powers on full display. I may never make it to Wimbledon, but I'd rather watch these two any day, anyway.