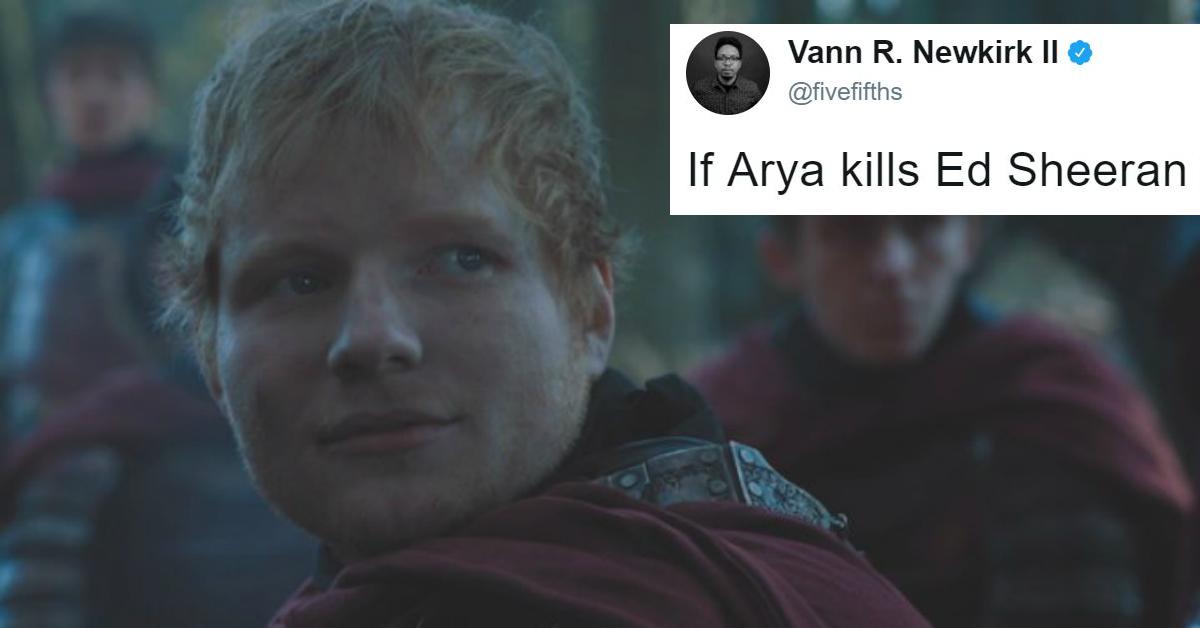 These Moments From The 'Game Of Thrones' Premiere Made Fans Lose Their Minds
By Mustafa Gatollari

Updated
Season 7 of Game of Thrones premiered last night and, as one might expect, people were obviously very, very excited to return to the Seven Kingdoms because let's face it, the show is incredible. It's so good that whenever someone tells me that they don't like it, I always think they're lying.
But that doesn't mean everything went smoothly with last night's premiere, and that there weren't plenty of things to make fun of.
For instance, Ed Sheeran's hotly anticipated cameo in the episode, which turned out to be pretty underwhelming, if you ask me. Here's the whole clip.
People weren't impressed.
Some, at least, admitted to liking his singing.
Others just thought the cameo was awful and rage-inducing.
Others got a bit dark about the whole thing.
And of course, there were jokes.
Sheeran's cameo wasn't the only part of the premiere that got people upset. Allegedly, HBO Go had the nerve to crash right as the episode began. If this was some kind of joke, viewers were not amused.
@hbonow HBO now is down for me!! Not on the first GOT night!! 😭😭 help please

— Jess M (@JessMstern) July 17, 2017
People couldn't forgive the app's total lack of consideration for fans of the show.
Others just felt hurt and betrayed.
Others couldn't believe that HBO didn't predict there'd be a huge increase in viewers during the premiere.
Really @HBO. You really weren't prepared for everybody and their mom to be on HBOGO for this premiere when this has happened before? Typical

— Fiona Gallagher (@seemeCD) July 17, 2017
It was just bad moves, bad moves all around.
Other than that, though, I heard the show was pretty awesome.