Cleveland couple Cassi and Adam went to photographer Natasha Herbert because they were looking to recreate a famous celebrity shot of their favorite presidential pair, Barack and Michelle Obama. Their wedding planner, Covessa Cragg, recommended Herbert, according to Essence, and the one photo idea became a whole shoot.
"When our Bride and Groom said 'Can we try and duplicate one of their famous shots for our engagement pics?' I was like let's do an entire shoot- we can do this and this and THIS!" explained Covesa.
Here they are as their regular selves:
And here they are as their Obama Inspo selves.
The caption to this amazing Instagram slideshow is "Because we miss them so much." How true. They go on to explain, "Our couple Cassi & Adam were channeling Michelle and Barack Obama in this engagement shoot."
All the pictures turned out great, but one of the images is even a recreation of an iconic Essence cover, and it's dreamy.
The others are the couple's "covers" of other iconic presidential photoshoots that encapsulate how much love there is between Barack and Michelle, and presumably also goes to highlight the sparks that fly whenever Cassi and Adam are in each other's presence. It's honestly a really moving shoot because the images are iconic, and the people showcased in them therefore become elevated to equally so.
It's also impressive what lengths they went to to make sure they got as many details as possible right in their recreations. The flowers in the backdrop look very similar, they made sure to pose in front of a painting to mimic Barack and Michelle, and they even paid close attention to the outfits they put on for each shoot.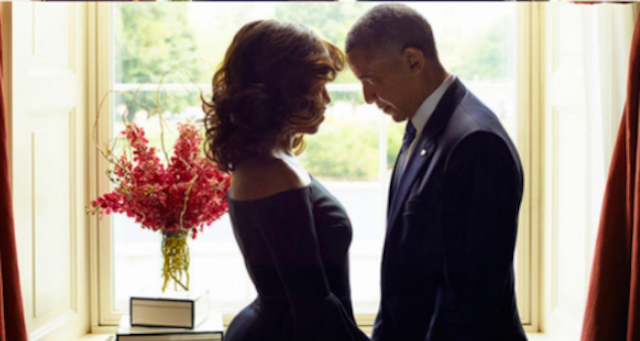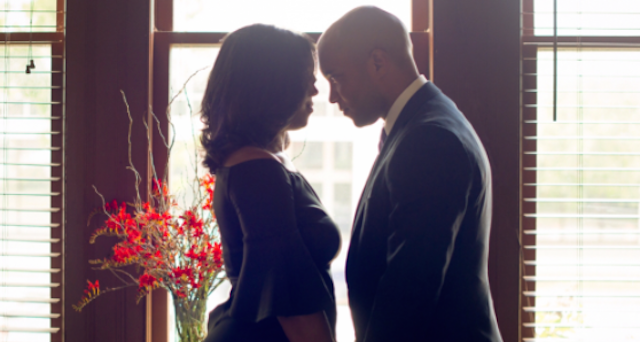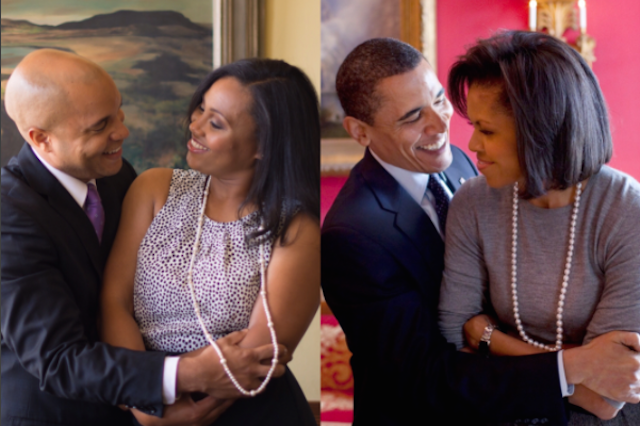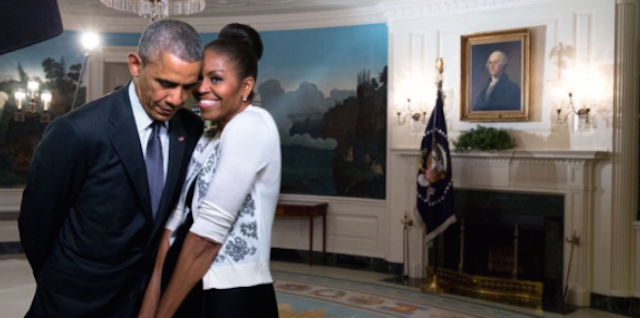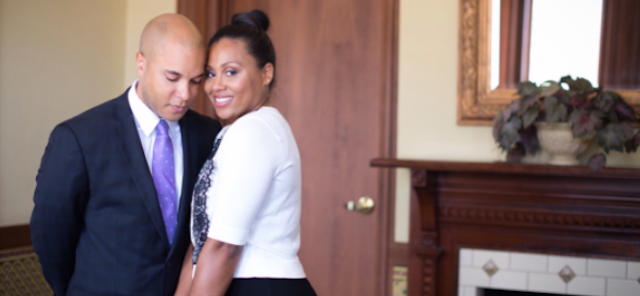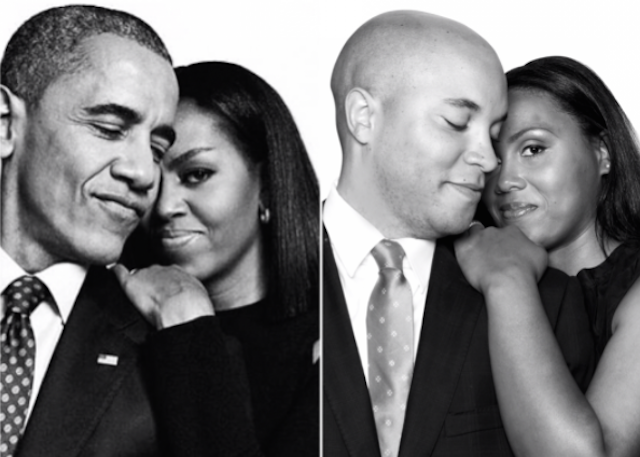 Love for your future spouse and love for your former president makes photo magic.