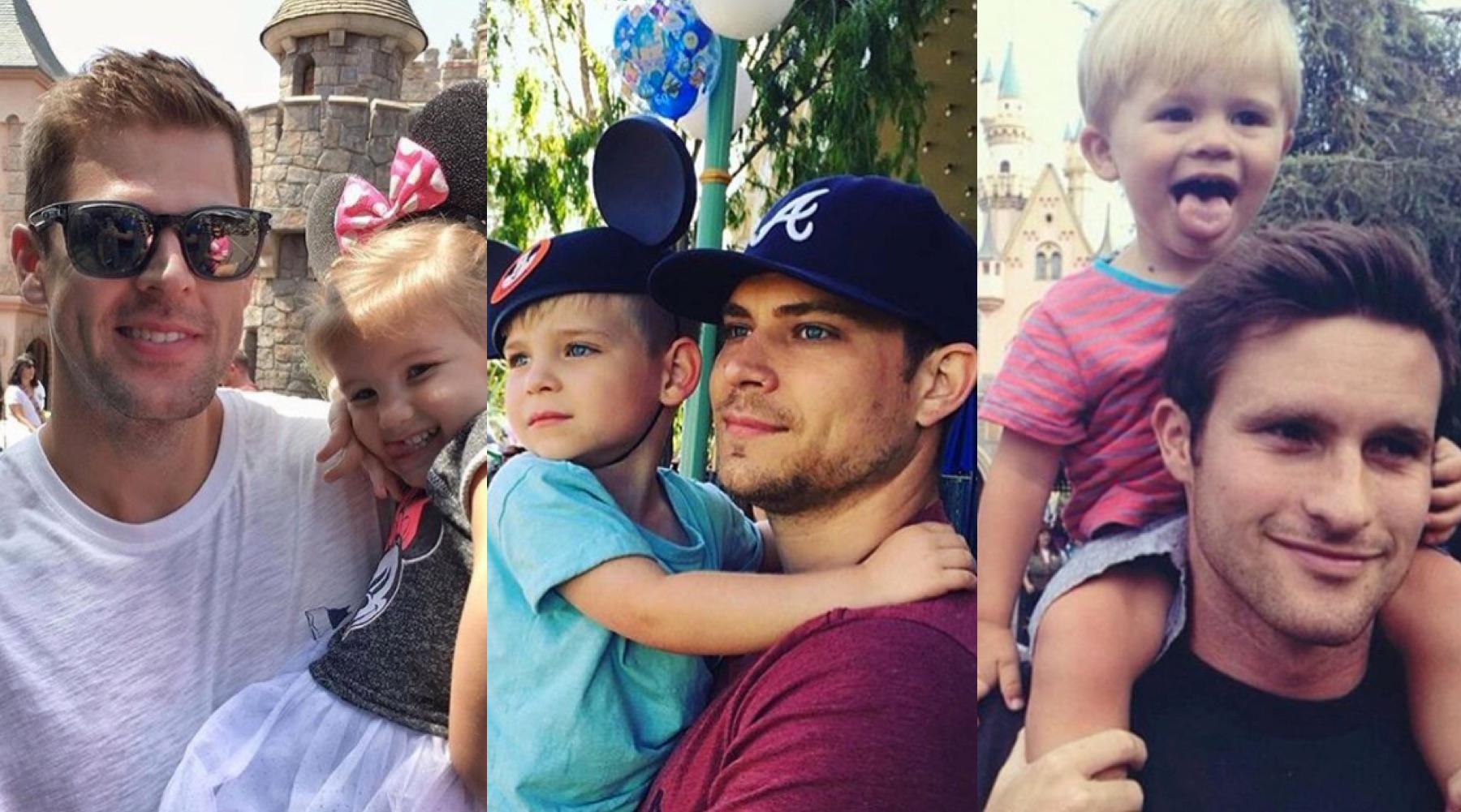 The Hot Dads Of Disney Will Make You Book A Flight To The Magic Kingdom
By Aimee Lutkin
DILFs of Disneyland is a popular Instagram account that delivers what it promises: hot dads at Disneyland. BuzzFeed reports that thirsty fans were distraught when whoever is posting these gems took a nine-month hiatus, but they're back and the dads are as hot as ever.
A recent post, of the hunk below, reads "BABE spotted in Fantasyland 😍😍😍" and there is so much more where this came from.
Disney is already so magical, you don't exactly need all these smoking hot caretakers around to make your ovaries ache, but it certainly adds a little spice to an otherwise PG vacation. I will say that whoever runs this account definitely has a type. Sort of a Disney prince look, but with scruff. Maybe this is an insane thing to write, but I'd personally appreciate more diversity in my DILFs, thanks.
Still, not bad:
If this whole project offends your sensibilities, I'm sorry to tell you that once you start noticing the DILFs at Disney, you can't go back. They're everywhere, and they're happy to see you.
It also helps that they are photographed totally head-on, like they've been approached and ecstatic they'll be able to tell their baby mamas all about how their klout has skyrocketed from taking their kid to an amusement park. It's kind of hilarious to imagine how this encounter possibly went.
DILF of Disney Instagram account owner: Hey, you're pretty hot, do you mind if I take a photo of you for my 'gram?
Actual DILF: Not at all, what is this for? When will it be posted? How do I look myself up?
DILF of Disney Instagram account owner: Oh, I run this great page called DILF of Disney, you haven't heard of it? Look us up and give us a quick follow.
Actual DILF: Oh, HELL yes.