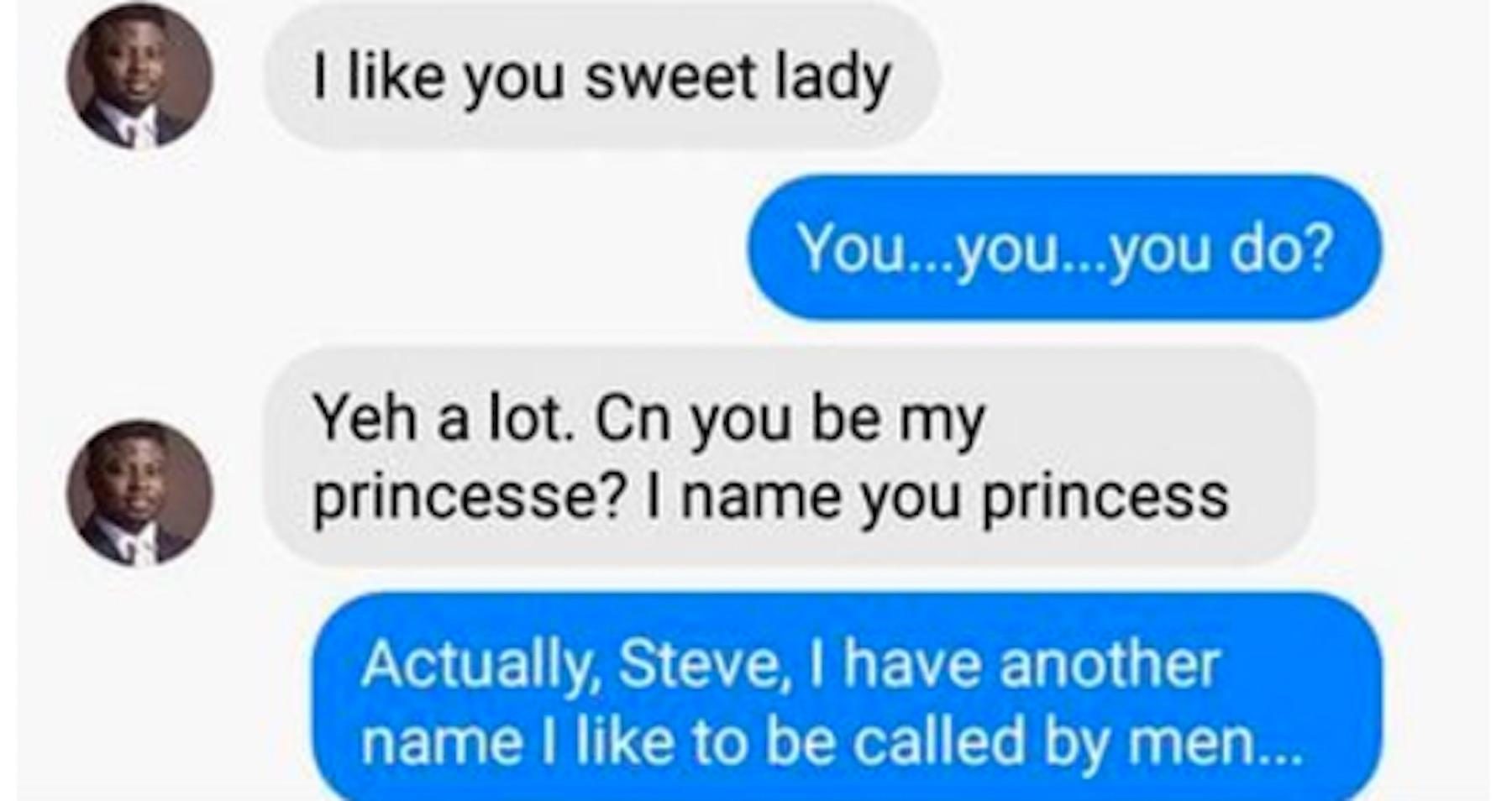 Woman Finds Hilarious Way To Deal With Internet Love Scammer
By Aimee Lutkin

Updated
You've probably gotten the occasional message from a scammer on Facebook or Twitter. Maybe you even fell for it and bought 400 medical textbooks for a Nigerian prince. We won't judge you here. Everyone is vulnerable sometimes, especially if a scammer tried to get you when you're feeling lonely. One Imgur user, Bellushka, shared her exchange with some guy who wanted her money and was willing to pretend to love her to get it. She messes with him pretty bad, but keep in mind that he was trying to mess with her emotions:
To be honest, the whole thing is a master class in trolling. In a handful of messages — seen below — she perfectly explains how you should deal with so many things, including scammers, unwelcome attention, talking to strangers, and so much more. Miraculously, the answer and solution to all these problems are pretty similar: Just lie back and troll them back. Show them that you aren't a sucker, and you know a scam when you see one. There's nothing more satisfying than coming face to face with a scammer and going so far off the script that they don't even know what to do. 
This story took so many twists and turns — and we'd love to spoil it for you, but to fully appreciate the art of this master trolling, you really do have to read it and experience it for yourself. Check it out: 
Can you believe he came back from more? Maybe in the end he really did fall in love with her. Honestly, we would not be the least bit surprised. We sure fell in love with her — how could you not?