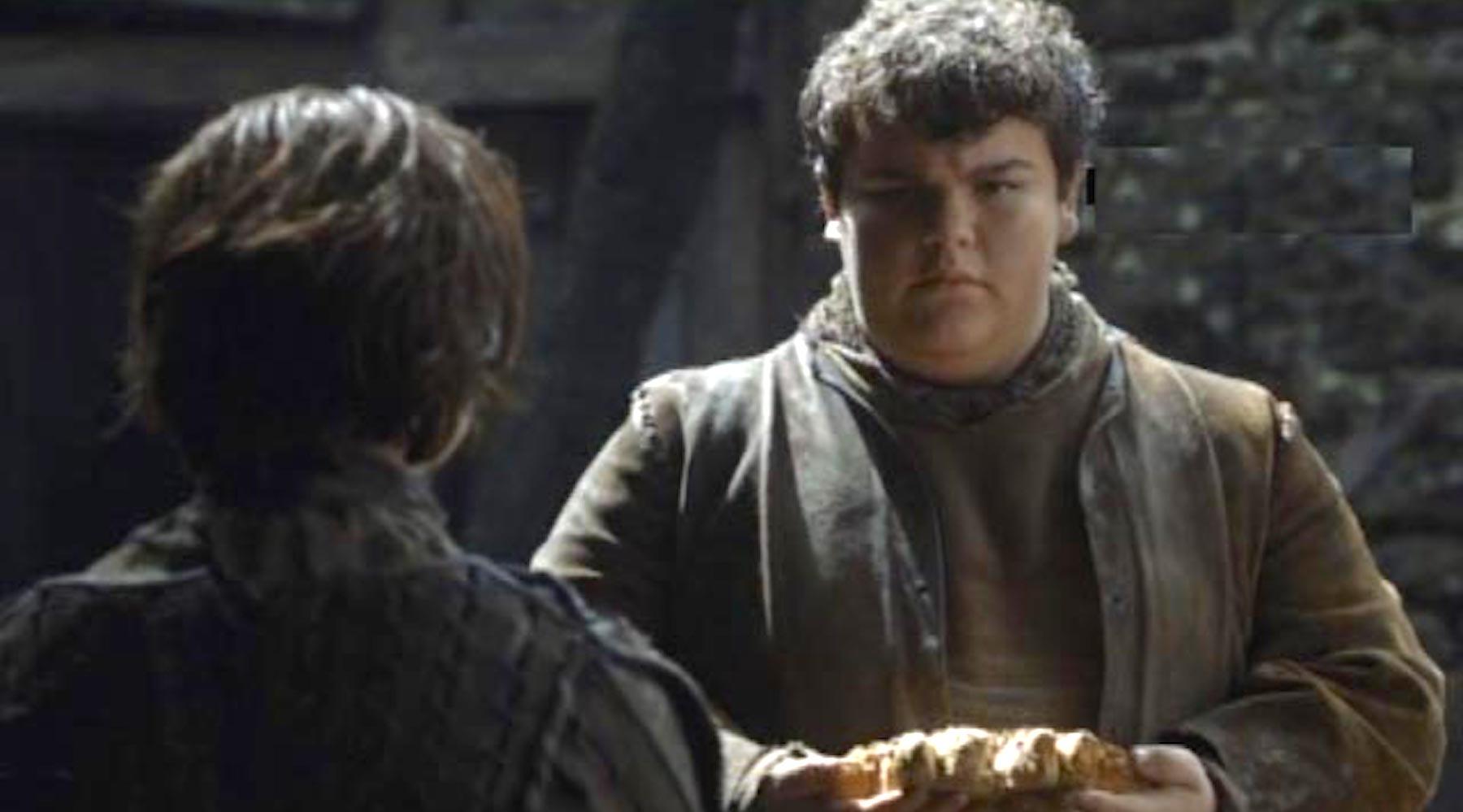 Hot Pie From 'Game Of Thrones' Opens Themed Bakery IRL
By Aimee Lutkin
There are so many characters on Game of Thrones and a lot of them end up dead. That means the actors need to find something else to do, and recurring guest star Ben Hawkey has found a delicious solution. Digital Spy reports that Hawkey is opening a bakery called, "You Know Nothing, John Dough." Of course he is.
The bakery is opening in conjunction with a company called Deliveroo, and they released a very corporate sounding statement. Read it with the sounds of battle in the background and it gets more interesting:
Ben Hawkey said: "Hot Pie's Direwolf loaves are a favourite for Game of Thrones fans, and people are always asking me for the secret of my recipe.
"I can't share that, but Deliveroo customers will have the chance to try them themselves. You don't even need to take a dangerous walk down the King's Road to visit, it comes to you."
A spokesperson from Deliveroo added: "It's brilliant that we have been able to help Ben realise his dream of opening a real-world bakery, bringing a classic piece of on-screen cuisine to the real world."At Deliveroo we want to make good on our promise to widen access to the world's best food, whether it's from ours or from Westeros. Just search "You Know Nothing John Dough" in the app."
Honestly, these cookies look delicious:
They're not quite as meaty and filling looking as what Hot Pie gives to Arya. A direwolf loaf is very different from a direwolf cookie.
But if you want one, they're supposed to have been available starting July 17. Unfortunately, when I checked, the app was no longer accepting orders. Noo! John Dough!!
One other bummer that somebody pointed out—if Hawkey needs this bakery gig, does that mean Hot Pie gets his filling spilled out this season?
Lotta bad news wrapped in good news. On the brighter side, people have been making their own at-home direwolf loaves, and you can too. Fire up the oven and the HBO Go and relive Hot Pie's greatest moments with a little brie: