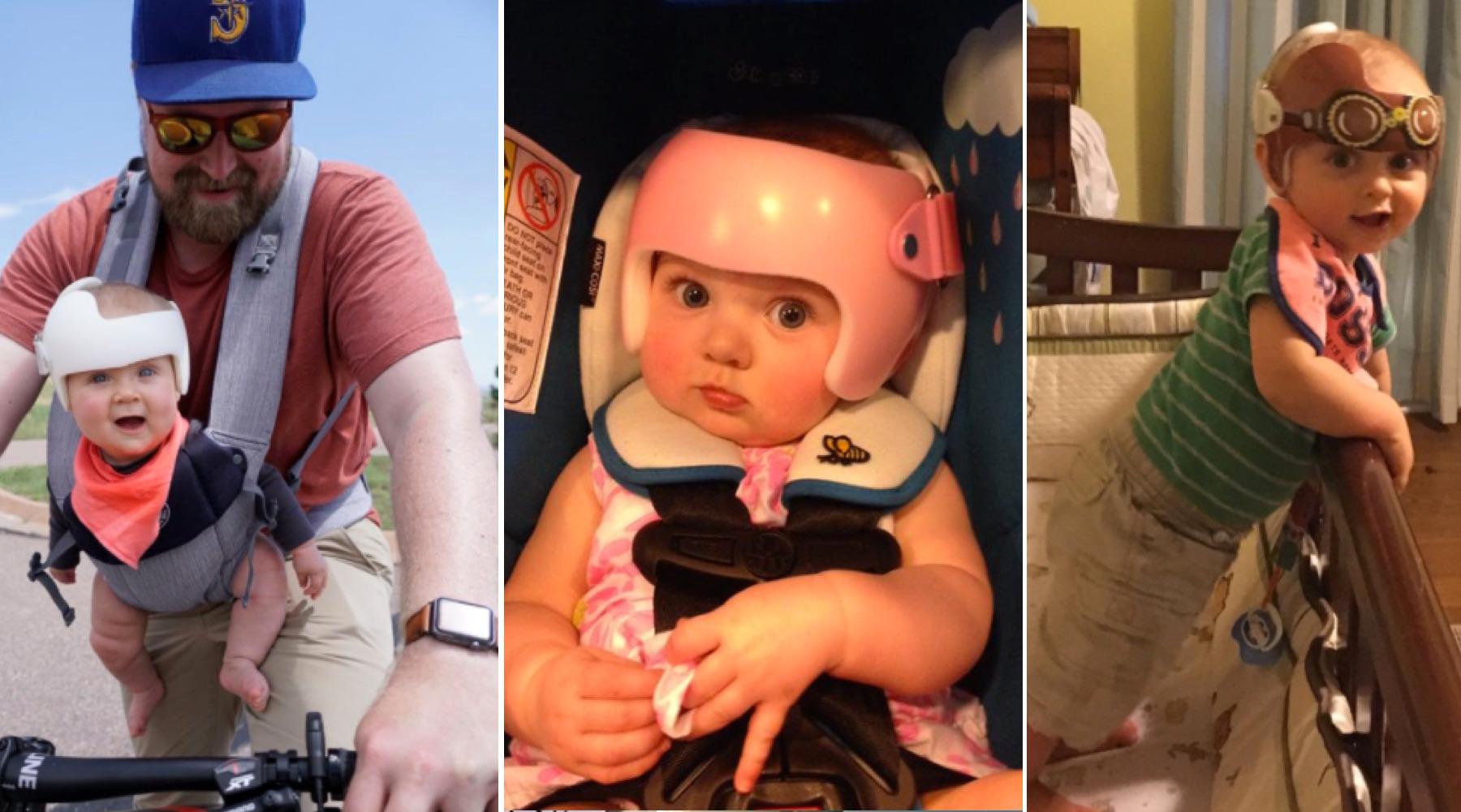 This Family Wears Helmets To Support Their Baby Who Has To Have One On
By Aimee Lutkin
Growing up, we all had our friends, but the majority of us who have always had family to back us at every move are usually blind to just how much the sacrifices everyone makes really does make a difference in our lives. While some may snark and say 'well, it's their job,' you won't have to look hard to find siblings who are more distant with one another than Pluto is from the sun, or an offspring that tells everyone else in their life that their parents died long ago when they just haven't been on speaking terms for a long time.
The biggest thing we take for granted is the support we don't even realize we ever wanted or needed. I remember when I'd get in trouble, my brother would go into our room and wait out the punishment with me when we were kids. This of course is on top of the countless sacrifices they make in their daily lives, especially the parents, but it's the little things that make your day better and steer you in a considerably more positive direction when we move forward and helps us build the rest of our day, week, month, year, and life on. If you think back on how a parent's encouragement or a sibling's empathy changed the course of a single day and followed it, you'll see how big those small gestures can truly become.
Sometimes supporting someone in your life creates a ripples effect. Gary and Shayna Gutierrez are parents to 3-year-old Camila and 4-month-old Jonas. BuzzFeed reports that Jonas was recently fitted with a head shaping helmet after doctors decided his head had become too flat from sleeping on his back.
A few days later, Camila put on her bicycle helmet to show support to her little brother, who may or may not be feeling self-conscious about his new look. Gary decided to put one on as well.
A relative tweeted a photo of the helmeted family hanging out in the kitchen, to the delight of the Internet:
The tweet went viral, and the replies filled with photos of absolutely adorable kids wearing their head-shaping helmets:
Gary told BuzzFeed that Jonas will have to wear his helmet for three to six months. If he retains any memory of the experience, they'll at least be positive. And for the rest of us, a show of love like this can still mean a whole lot: