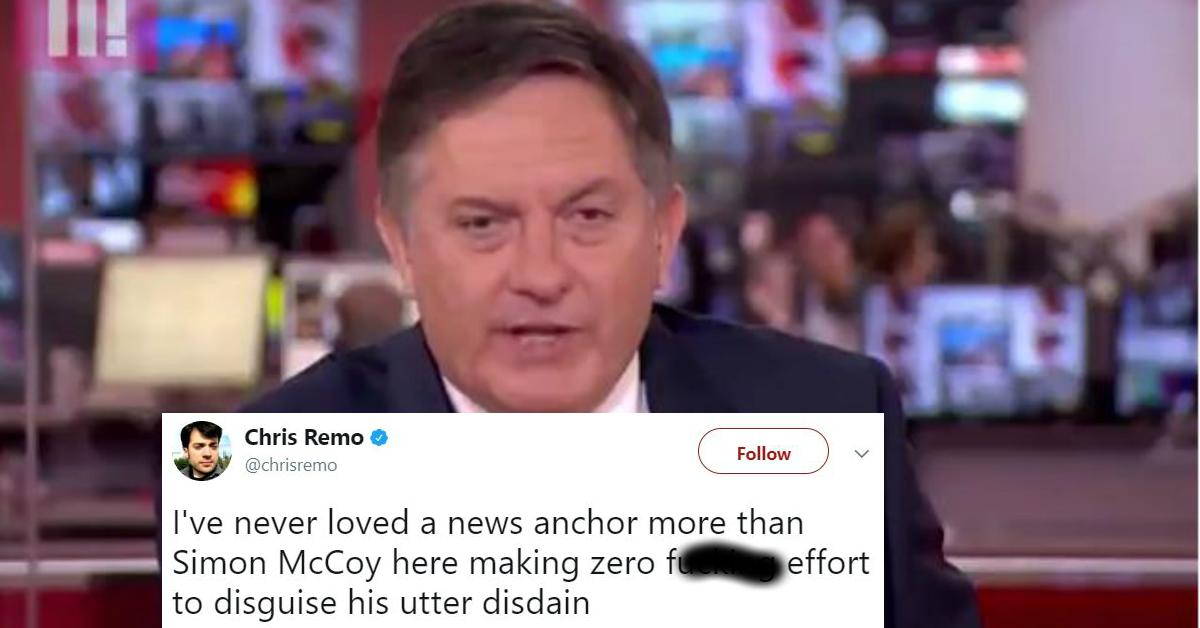 This Reporter Couldn't Even Pretend To Care About This Story On Surfing Dogs
By Mustafa Gatollari
When it comes to hard-hitting journalism, many major outlets need to find a balance between serious stories and light ones, oftentimes called "human interest stories." Why? Because bumming people out with reality all of the time isn't really a cash-generating business model.
People want silliness and light-hearted, funny stories sometimes. Which puts some journalists and news anchors in a precarious position: They're forced to report on something they'd probably rather not.
And because most news anchors work in media, there's a certain level of entertainment and acting they're capable of in order to maintain their composure on air. Something that Simon McCoy was seemingly not interested in doing, at all, when he reported on a story about surfing dogs.
What you're seeing in the above video is pure beauty: It's a man who's delivering all of the dialogue that's been given to him, and his resistance to all of it. He even delivered the final "Top Dog" line in such a deadpan, mirthless way that it's easily become my favorite thing on the Internet.
Some people were befuddled by the fact he couldn't drum up excitement for surfing dogs.
Others were just tickled pink by his realness.
I mean, who hasn't been put in a position at work where they were just fed up with doing something that they absolutely hated?
The short clip provided so much happiness to viewers everywhere.
And at least one Twitter user thought up a compelling follow-up story that would make McCoy happy.
Here's hoping we see more joyless clips of McCoy reporting on some nonsensical happenings.