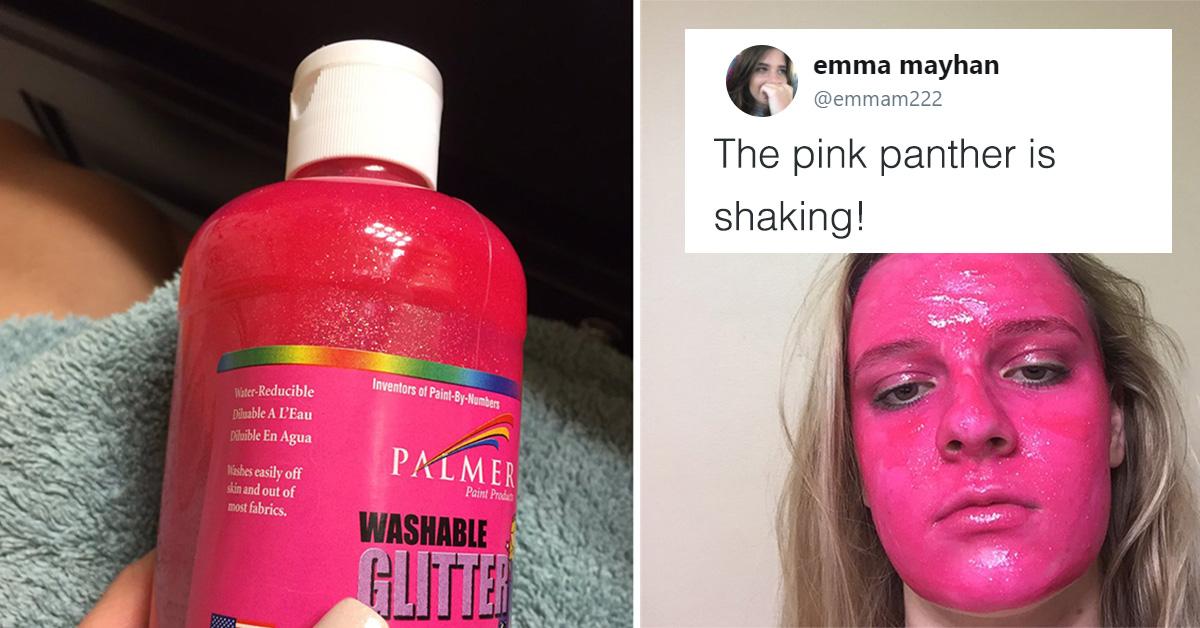 Woman Dyes Her Face Pink With 'Washable' Paint And The Internet Wasn't Kind
By Mark Pygas
The Internet can be a ruthless and unforgiving place. If the people think there's opportunity to knock you when you're down, they're probably going to knock you while you're down. It's just the nature of the beast — and one of the many important life lessons that this unlucky lady had to learn the very, very hard way recently. The other lesson that she had to learn is that if you plan on putting paint anywhere near your skin, make sure it's body paint. Some paint may say that it washes off of skin, but they're usually talking about small amounts of paint you accidentally get on your arm. Poster paint probably isn't going to wash off easily, as Twitter user Leah recently discovered...
While she felt like the paint company was responsible, people were incredibly quick to point the finger back at her. And — as you can probably imagine knowing what people are like on the Internet, and on Twitter in general — people were relentless in their mocking. As people pointed out time and time again, the container pretty clearly designated it as poster paint — which leaves many of these taunters wonder why in the world Leah would think that it was ok to put on her face, or why she'd think it was "washable." As one person explained, them calling it washable probably just means that — with time and effort — it'll come off your hands. But, of course, that definitely does not mean that you should put it on your face, or anywhere near your face. Or purposely on your body, for that matter.
We get it, Leah. Everyone makes mistakes. And it takes a certain kind of confident to be so shameless in sharing them — and for that, we salute you.