In a new video, they sent deaf-blind educator at HKNC, Adriana, and a comedian named Anthony to interact with people on the street, using a new product called the "EyePhone." It's basically a walking cane with an iPhone attachment on one end:
People seemed baffled and confused by what Adriana and Anthony were getting at: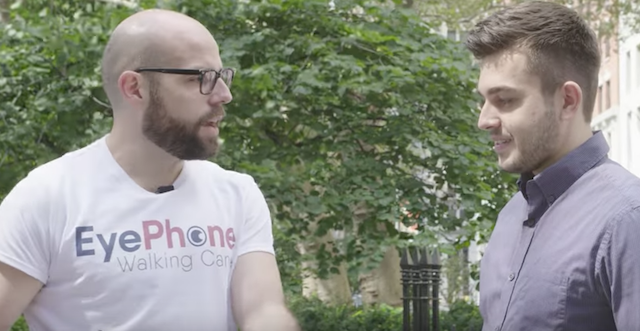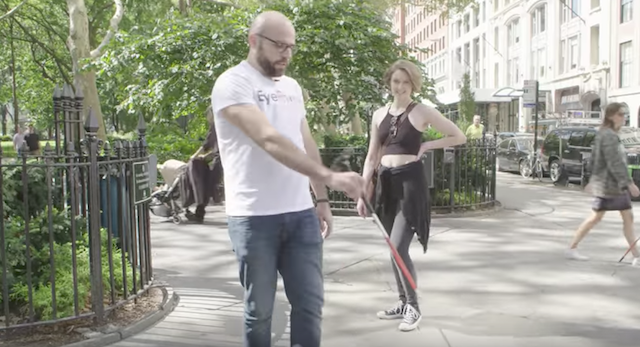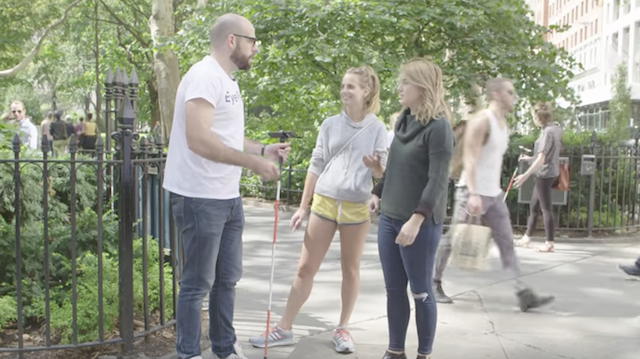 But the message from the Helen Keller National Center is that too many of us spend our time looking at our phones and making ourselves metaphorically blind to the world around us. With all the work the HKNC does to teach people with hearing and visual impairment issues to connect with the people around them, it sure seems like a waste for fully-able people to throw away their chance to smile at a stranger instead of at Facebook. Look up, say hi, and at the very least, you can avoid getting pranked.