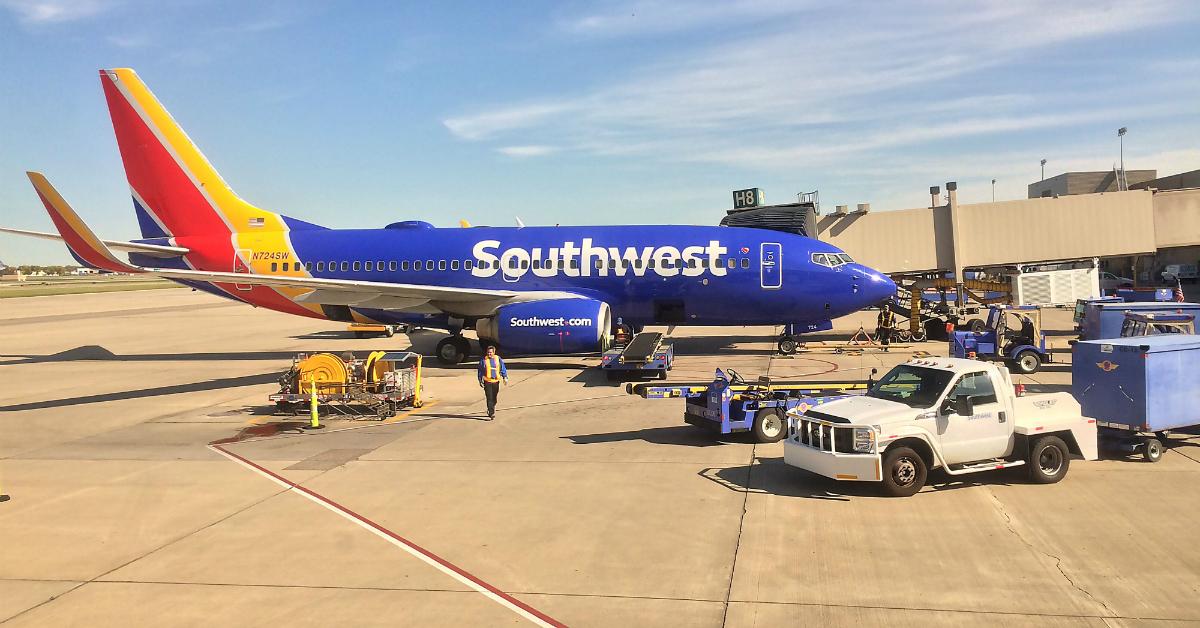 Woman Complains That She's Allergic To Dogs On Flight, Gets Removed From Plane
By Mustafa Gatollari

Updated
Well Southwest airlines recently removed a passenger from its plane, but for an entirely different reason: because she said she was deathly allergic to dogs.
The trouble is, she allegedly didn't have an allergy card to prove her claim. After speaking with law enforcement officers and refusing to leave the airline, she was forcefully removed.
CBS reported that the man who recorded the scuffle, Bill Dumas, said the officers "spent a long time talking to the woman" before finally removing her from the flight.
"They spent a long time talking to the woman, explaining to her what the situation was, trying to work with her. The pilot said they wouldn't leave until it got resolved. If you look at the police, they were being overly aggressive. Really, she wasn't giving them much of a choice, and the people on the plane were saying, 'Just get off the plane'."
For the most part, people on Twitter are siding with the airline and/or the two dogs, one of which was a service animal, as the woman had allegedly complained about them and wanted them off the flight before she was eventually taken off the plane.
Others couldn't believe that the folks at Southwest "picked" dogs over human beings.
Others don't know why she resisted in the first place.
While others suggested that this was probably the best case scenario for the removed passenger.
Southwest released the following statement, explaining, "We are disheartened by the way this situation unfolded and the Customer's removal by local law enforcement officers. We publicly offer our apologies to this Customer for her experience and we will be contacting her directly to address her concerns."
What do you think? Was it excessive to take her off the plane?