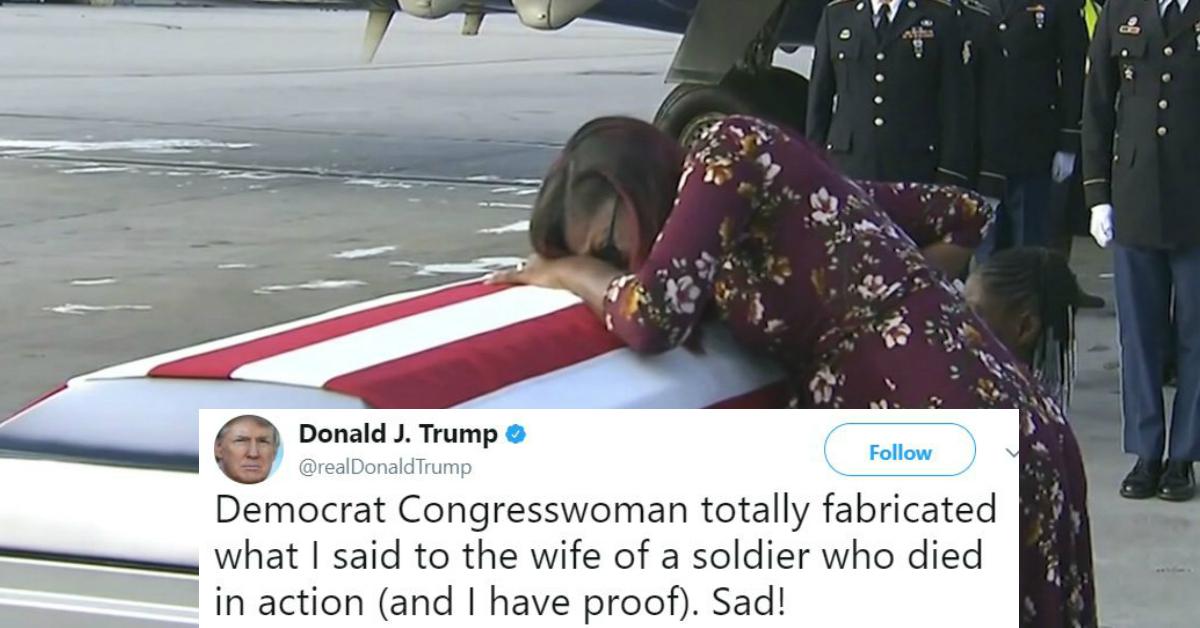 'He Knew What He Signed Up For,' Trump Reportedly Tells Wife Of Fallen US Soldier
By Mustafa Gatollari
25-year-old US Army Sergeant La David T. Johnston was ambushed in Niger on October 4th, and was sadly killed in the attack. His body was recently flown back for a ceremonial homecoming, where he was saluted by fellow soldiers, friends, and family, including his pregnant wife and two children.
President Trump reportedly spoke with Myeshia Johnson on the phone, the fallen soldier's wife, as her and her family drove to the airport along with U.S. Rep. Frederica Wilson from Miami Gardens. What Wilson allegedly heard Trump tell Johnson over speakerphone during the car ride first shocked then angered her.
"he knew what he signed up for … but when it happens it hurts anyway..."
"I think it's so insensitive. It's crazy. Why do you need to say that?' You don't say that to someone who lost family, the father, the breadwinner. You can say, 'I'm so sorry for your loss. He's a hero.'"I'm livid. He can't even have an open-coffin funeral because his body is so messed up," Wilson told the Miami Herald.
Wilson went on to say that Johnson was devastated after the phone call from Trump, which reportedly made the already grieving widow feel that much worse. Wilson went on MSNBC to recount the mortifying event and share her disbelief in just how insensitive the President was during the phone call.
"That's not the worst part/ She was crying the whole time, and when she hung up the phone, she looked at me and said, 'He didn't even remember his name.' That's the hurting part. He was almost like joking. He said, 'Well, I guess you knew' — something to the effect that he knew what he was getting into when he signed up, but I guess it hurts anyway. You know, just matter of factually, that this happens —anyone who is signing up for military duty is signing up to die. That's the way we interpreted it, and it was horrible. It was insensitive, it was absolutely crazy, unnecessary. I was livid."
Once word got out of the way Trump allegedly handled the call, the President immediately went on Twitter to blast Rep. Wilson and decry her story as "fake news". He even used his trademark, "Sad" at the end of the tweet.
Trump claims to have proof that the phone call didn't take place as Wilson says, but didn't provide any further context on what that proof could be. Plus there's the fact that Johnson's mother, Cowanda Jones Johnson herself confirmed that Trump acted insensitively towards her son's wife, Myeshia, and made the same comments Rep. Wilson put him on blast for.
It sounds like it's going to be pretty difficult for Trump to dispute making the insensitive remark. It's unlikely Wilson would make a story up, especially about a widow grieving for her husband who was killed in the line of duty.
If anything, the President could just resort to poking fun at Wilson's choice in colorful hats.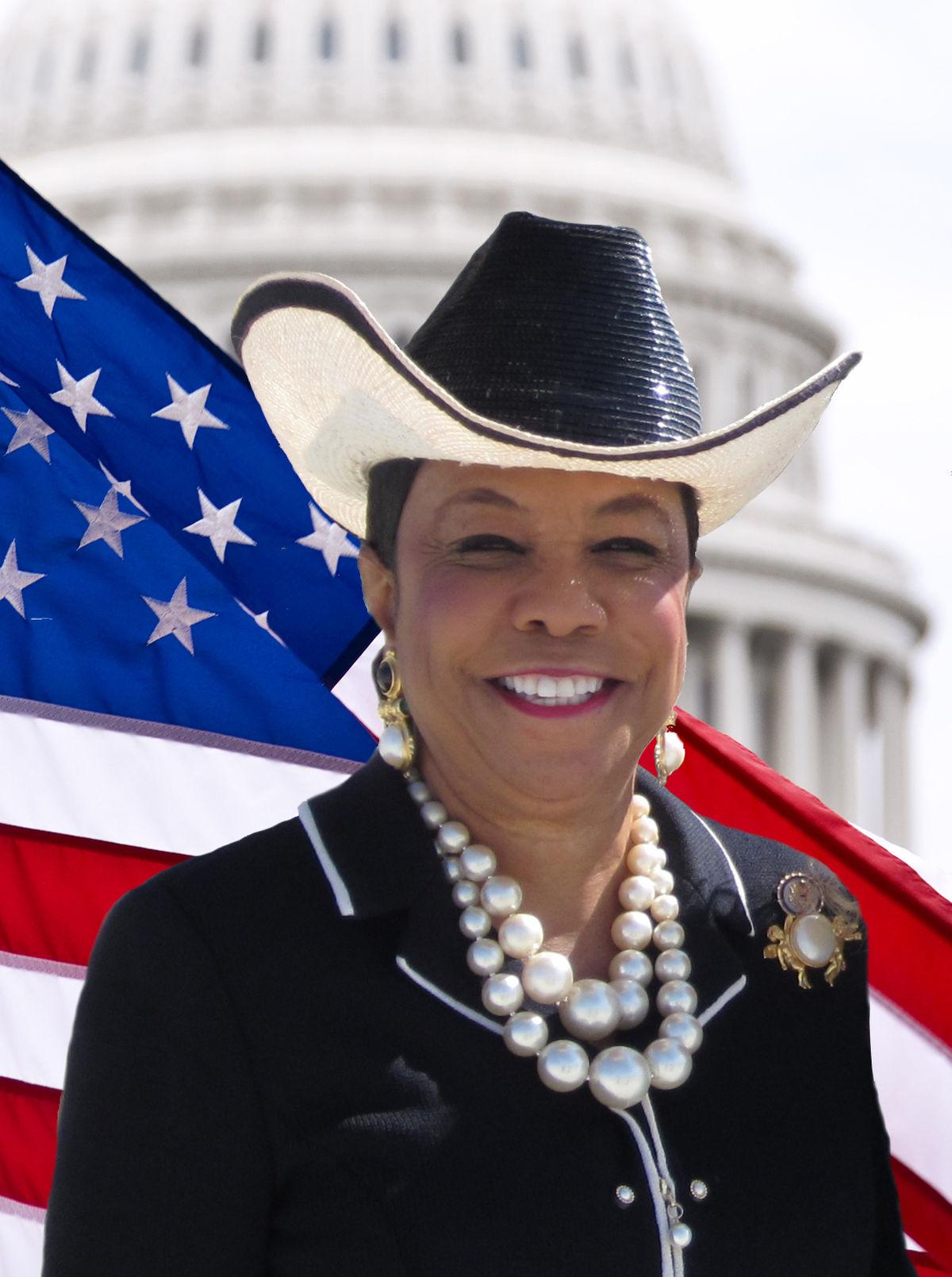 But without the said "proof" Trump claims he has, all the hat jokes in the world won't be able to make up for the backlash for such a horrible scandal. He's basically accusing a grieving military family of lying about something he said in their time of need, which is a bad look, even for Trump. (h/t raw story)