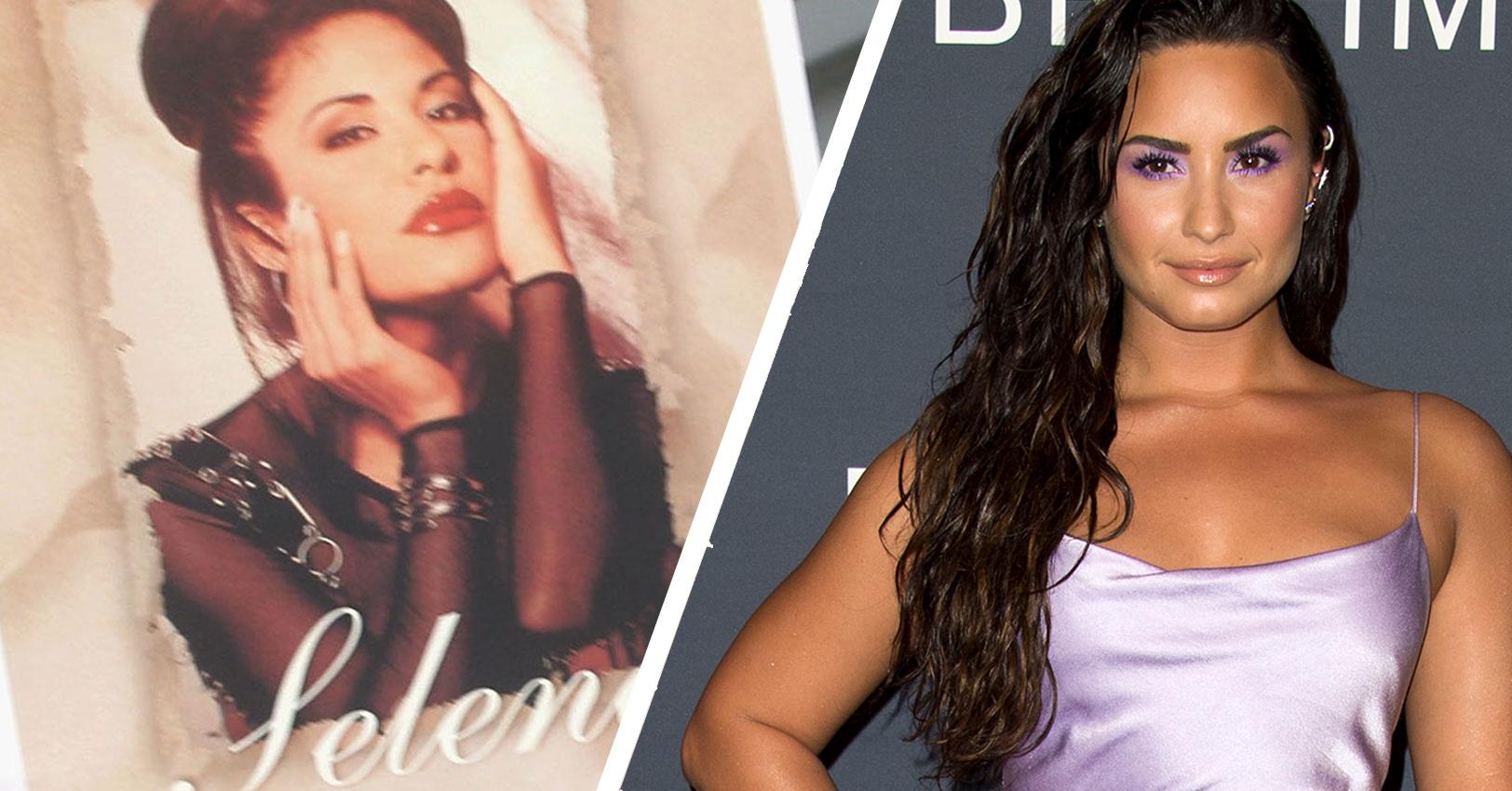 Demi Lovato Channels Selena For Halloween, And The Resemblance Is Uncanny
By Omar Rimawi
There's something especially awesome about celeb Halloween costumes. Maybe it has to do with the fact that they usually have more money than the average person, but by the very nature of their profession, they're entertainers. So it makes sense that they'd go all out on a holiday that's all about dressing up. Mostly cause it's fun but definitely cause it's a great memory. Especially for those celebrities with families or ones that look like other celebrities. It's a great opportunity to channel those resemblances into an epic Halloween costume. There's a reason Hedi Klum's seem to be such a big hit. People just love seeing what they will come up with.. They always seem to be the absolute best. This year one in particular stole the show.
Demi Lovato has been compared to Selena Quintanilla by fans for years. This Halloween, she decided to dress up as her long-lost-but-probably-not sister and well...you be the judge. Many people were split on the matter because on one hand she does sort of look like her, but on the other Demi has been a very polarizing figure who has made headlines as of late for his struggles with addiction and depression. What do you think of her outfit?
The resemblance is uncanny. She could probably pull this off in a Selena movie. If this was her audition for it, J-Lo better watch out!
And it isn't just the way they look. It's the body language. She had it down pat. Good for her.
This secret has finally come to light.
Best celebrity costume by a celebrity this year? There's quite a few finalists but we're still on the fence cause this Halloween has been packed with winners.
What did you think of her attempt?