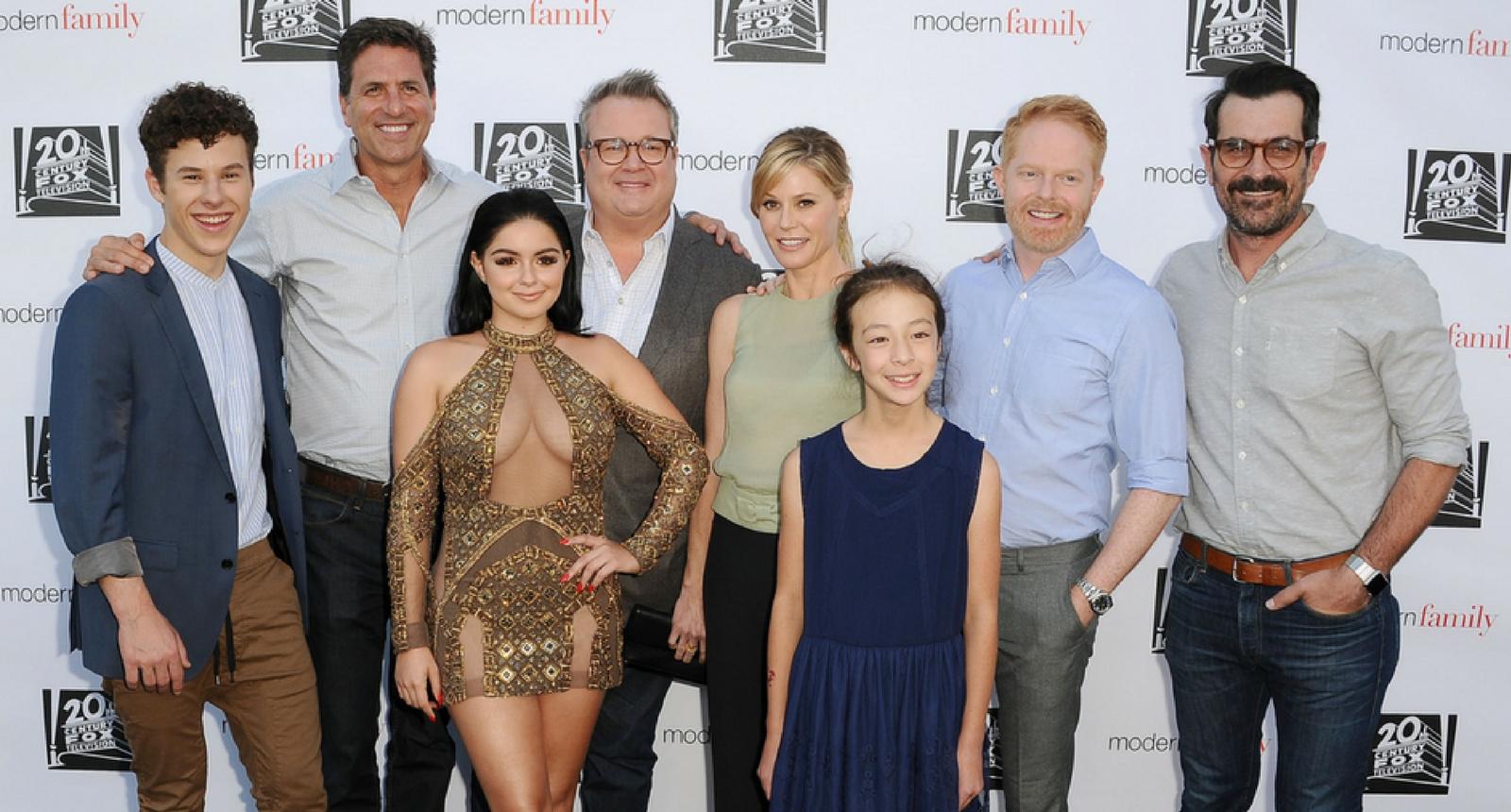 'Modern Family' Star Declares Character 'Bisexual' After Twitter User Asks About Fan Theory
By Mike Walsh
'Modern Family' has been a smash hit for ABC since it's debut in 2009. The show was applauded for it's diverse cast and touching on issues that most sitcoms ignore. It offered a raw look at family life from a family that was far from perfect but doing their best to raise the kids and make it through life. The show has won 22 Primetime Emmy Awards as well as a Golden Globe for it's first eight seasons of work, with more likely on the way. It's a mainstay in the primetime slots that continues to hold a huge fan base moving into it's 9th season on television.
8 seasons into the hit television series 'Modern Family,' actress Sarah Hyland, who plays Haley Dunphy, is making history by having her character come out of the closet--independently of the show. It was a huge bombshell.
Earlier this week, Hyland was asked on Twitter to confirm a fan theory about Haley that had been speculated for many years:
And Hyland actually had a response to the theory which will probably rock a lot of fans worlds: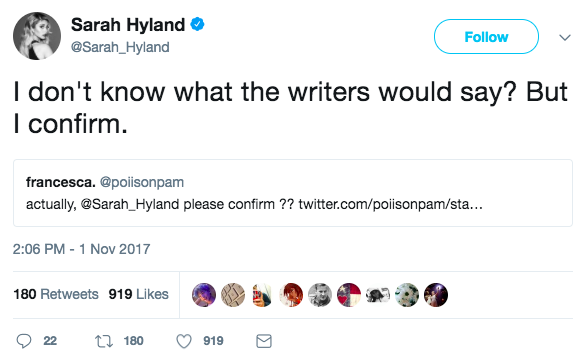 Woah.
Hyland really she earned some serious points with fans for having the guts to talk about it but there were a few reservations...
Hyland did need to clarify her statements a bit to avoid too much speculation...
That's enough for us...
'Modern Family' made LGBT TV history when it debuted 8 years go, breaking down some of the barriers that existed on prime time TV. It would be a bold move but perhaps it will do so once again by allowing Hayley to come out on screen as well. We're interested in seeing where they go with it!