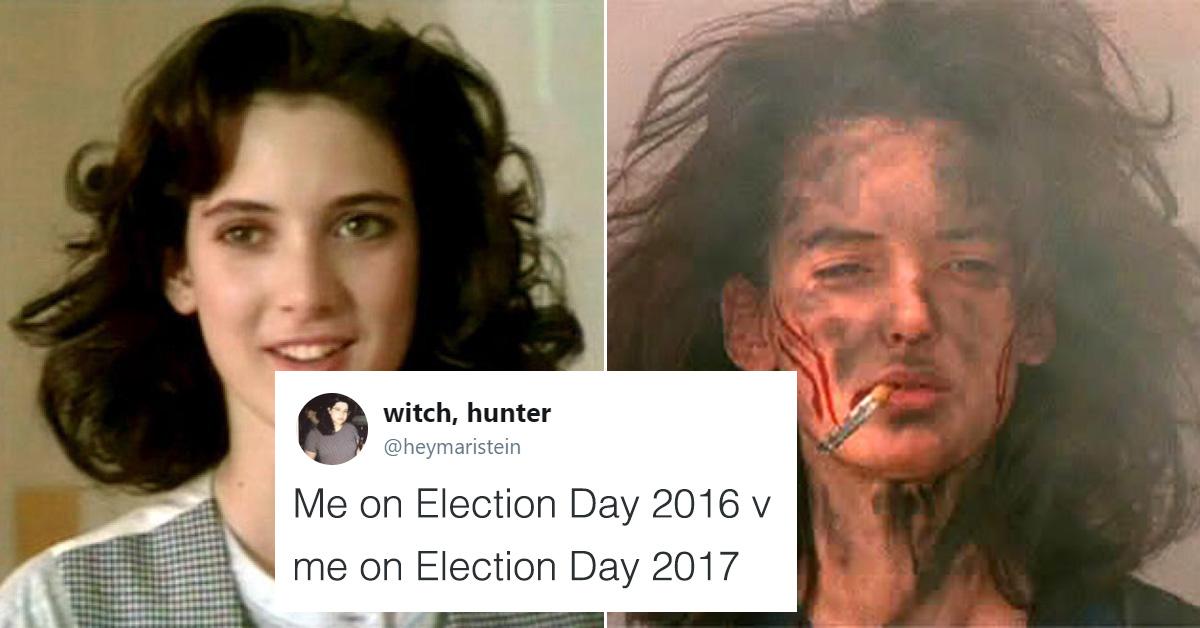 People Are Sharing How They Looked On Election Day 2016 And How They Look Now
By Mark Pygas

Updated
Believe it or not, it's been (almost) an entire year since Donald Trump was elected president. It's been a long road for some, filled with a lot of tweets, plenty of controversy, and yes a lot of anger. Many have faced the challenges head on by resisting many of the things Trump has put in place. A lot of us are just as exhausted with the constant news cycles of negativity. Needless to say it's be a long, long road.
And yes, it's election day again. And this year, people in Virginia and New Jersey are taking to the polls to elect their governors in the first statewide races since President Donald Trump moved into the White House — not counting special elections. Other elections will be determining smaller state seats and other important positions, so plenty of opportunities to get out there and vote.
And it's fair to say that it's been a pretty divisive year. According to the latest ABC News / Washington Post poll, 59% of Americans disapprove of Trump's work as President. Though a survey from Public Policy Polling showed that the president had die-hard support among those who voted for him in 2016. So basically if you liked Trump in 2016, there's a big chance you still like him, and if you hated him, guess what? He probably still isn't your cup of tea.
Things have been so divisive in fact, that people are taking to Twitter to share how they looked a year ago on election day 2016 and how they look today. Some of these are too funny.
We can't wait to see how they look in 2018 for the midterm elections. It's definitely been a trying year and next will be very similar.