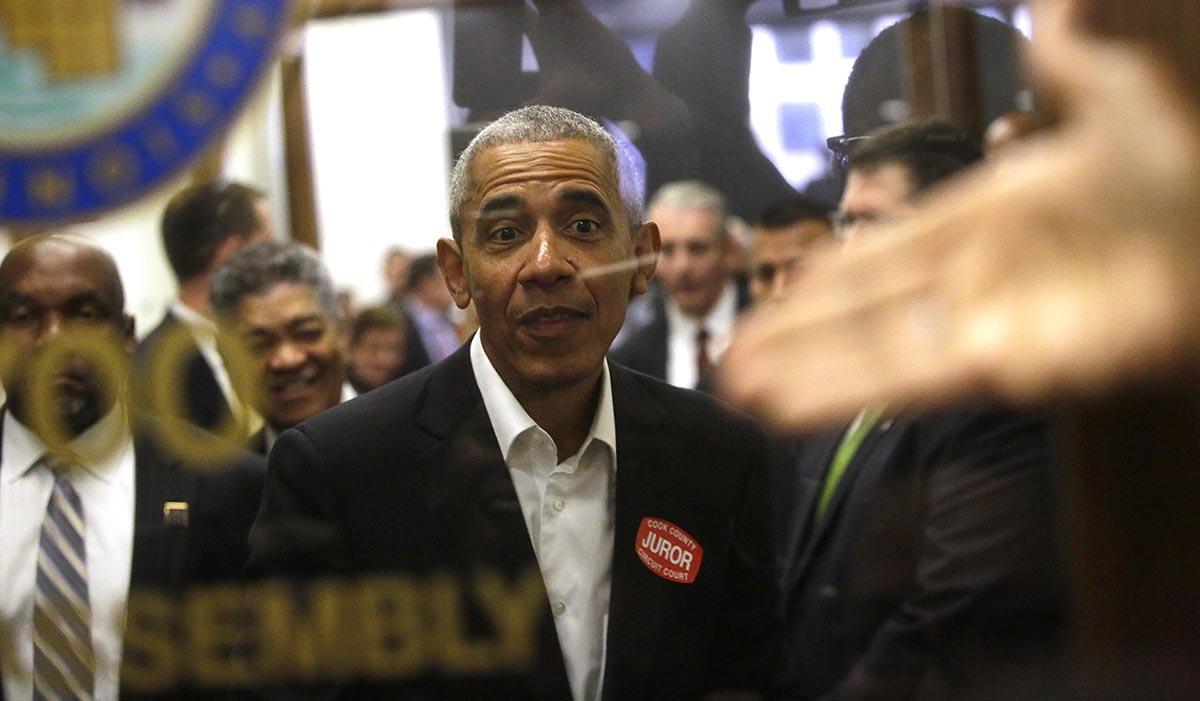 Barack Obama Showed Up For Jury Duty And People Were Pumped
By Mark Pygas
Barack Obama has been living a pretty simple life after leaving the White House. The first thing he and former First Lady Michelle Obama did was take an amazing month long vacation. She was quoted as saying it was something they hadn't been able to do since he started his Senatorial Campaign. So it was probably pretty nice for the couple to be able to be normal for once. Cause believe it or not -- once you leave the office, you're just like everyone else. That means paying taxes, visiting the DMV, and yes even going to jury duty when you've been summoned.
Barack Obama arrived at the Richard J Daley Center in Chicago on Wednesday to fulfill his civic duty as a candidate for jury duty. And it created quite the stir with other would-be jurors.
Of course, he had to shake hands with everyone. It was probably a pretty surreal moment for most who were lucky enough to be on his jury as well.
Yes, people were actually excited to show up for jury duty.
Unfortunately for those selected, the Cook County chief judge, Timothy Evans, says Obama won't be serving aside them. The judge quoted logistical issues and both lawyers not wanting a former president who attended Harvard Law School serving in the jury.
"The public allowed him to come in and to do his duty. I thought, for example, he would be reticent about greeting them. He came in and greeted the prospective jurors on both side of the panels. We had about 220 people here. He took time to greet people on both sides," Evans said.
Evans said the former president shook hands with other would-be jurors and signed copies of his books that some people had brought with them.