The holidays are great and I absolutely love this time of year, but even I am sick and tired of people who ask the same old boring family questions.
What are you doing with your life? Are you seeing anyone? How's your job going? Et cetera, et cetera. It's even worse when you've got an annoyingly traditional family that's borderline backwards.
Well if you wished there was a way to get back at them and mess with them real good this Holiday season, then you may want to take up Wesley Peterson on his "Guess who's coming to dinner" family service.
Imma gone head and throw my bid in:


Are you a cool white girl with a RACIST ass immediate or extended family? Do you need to fuck the holidays up one time? Do you need a "Guess Who's Coming To Dinner?" situation, but less "Sidney Poitier" and more "Ving Rhames in Baby Boy"? Hire me as yo #ThanksgivingBae. The regular package of me pullin up in grey sweats, an X hat, and an African necklace is gas money and a functioning microwave (I brought my own plate, I'm not eatin your Nana's Easy Mac casserole, fuck all that), but there are several additional packages to choose from!:
-Tell your parents I met you at a YG concert and slap yo booty everytime you get up from the table: +$10
-Sneak in "Black Lives Matter" in every discussion, daring someone to check me: +$12
-Run up on your pedophile uncle: +=13.14
-Call Trump a bitch and get mad that yall only have Coors Light: $16
-Set a handgun on the table before saying grace: +=$50


Call Now!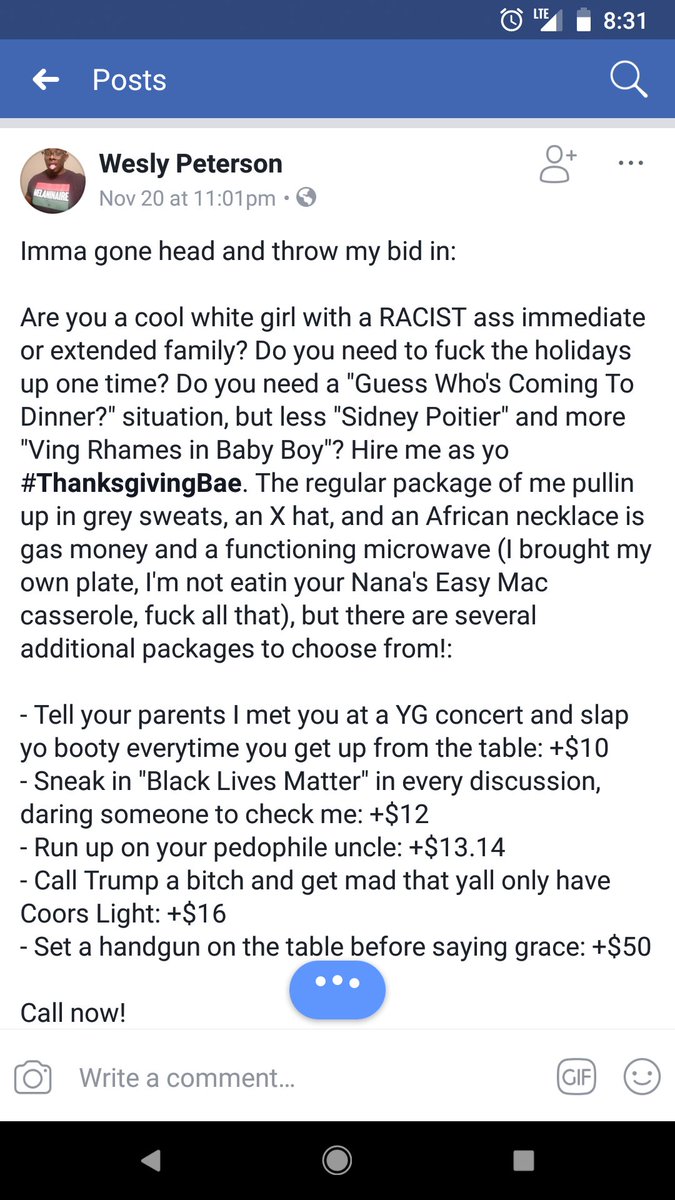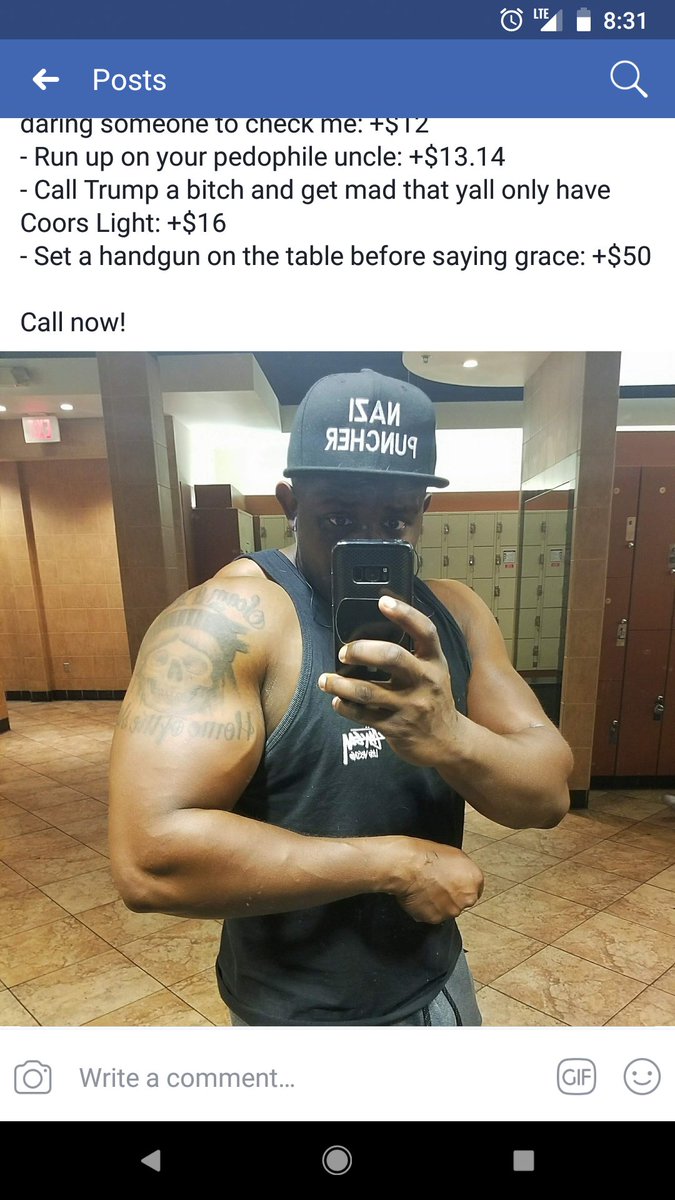 People were cracking up at Peterson's post.
Others think he's worth way more than a holiday hire.
But the real question is: did anyone take Peterson up on his offer?
Here's hoping someone did. Hell, I'm married and not a white woman from a borderline racist family and I want to take him up on his offer.