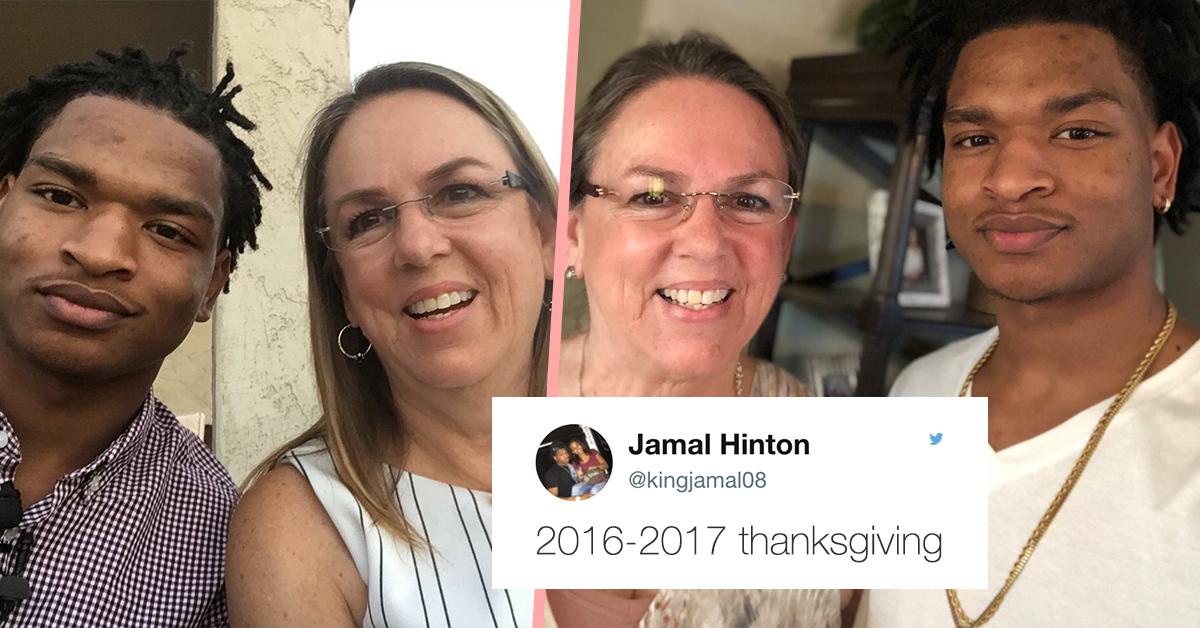 Grandma Who Accidentally Invited Teen To Thanksgiving Last Year Invites Him Again
By Mark Pygas
Chances are, you remember the adorable chain of events that occurred back in the 2016 holiday season. Arizona teenager Jamal Hinton received an accidental invite to Thanksgiving from grandma Wanda Dench, who had texted the wrong number, with the text intended for her own grandchildren.
Hinton shared the exchange on Twitter, where it quickly went viral and received thousands of retweets and likes.
And yes, Hinton got a plate at Thanksgiving dinner.
And one year later, over Thanksgiving weekend, the friendship is still going strong. Hinton shared a photo of him and Dench on Thursday.
"It was really nice having everybody here," Dench said. "We got to laugh about last year and reminisce about how it all blew up on our phone and how I had to change my number. We had a laugh and a good time."
Hinton says that he and Dench still chat once a week, with Dench usually asking about his plans for the future. He wants to go to law school and become a sports agent, by the way.
Dench explained that Hinton has basically become extended family, so it was an obvious choice to invite him over again.
"For him to continue with the relationship, I'm just really pleasantly surprised," Dench said. "We're more of extended family and, best of all, friends."
Hinton even brought his girlfriend and a few family members this year. Though they had to leave to go to their other grandmother's house.
Dench has offered Hinton a "standing invitation" for Thanksgiving dinner going forward, which Hinton accepted.
"The world is becoming a better place than it used to be," Hinton said. "I'm loving it. I love that you don't have to know someone or know their background to be nice to them."
Twitter seemed to think the same thing.