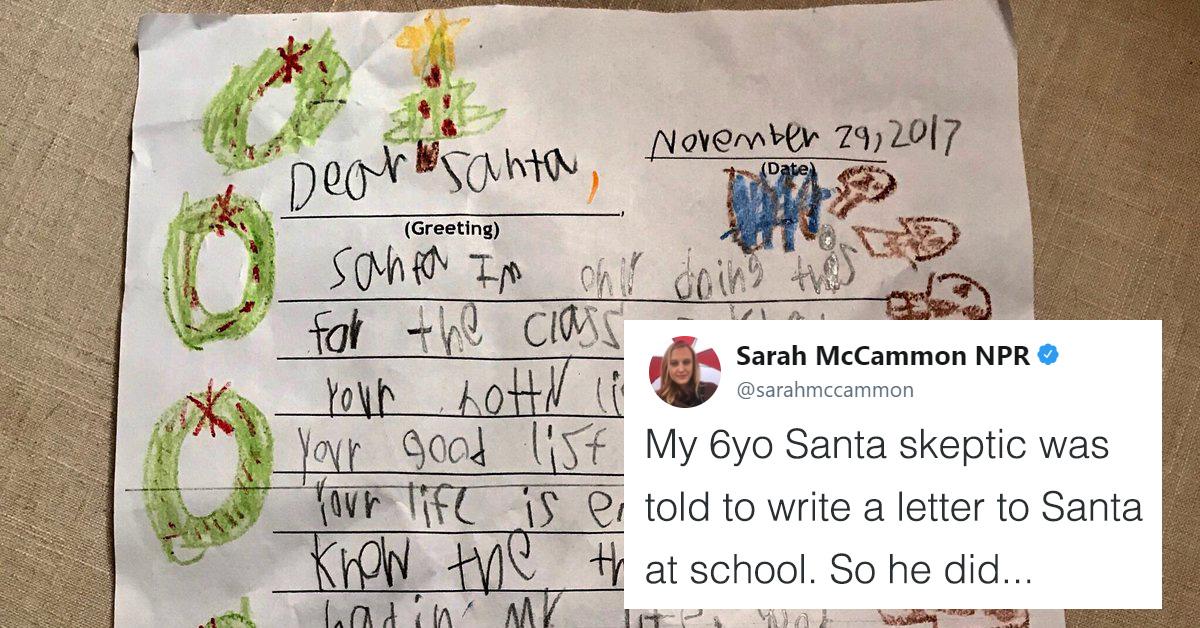 This Kid's Very Dark Christmas Letter To Santa Has Twitter In Tears
Writing a letter to Santa is an age-old holiday tradition. And while most kids will probably be asking for the latest games console this year, Sarah McCammon, a reporter for NPR, recently decided to share her son's slightly more morbid letter on Twitter. Apparently even at the age of 6, the little boy isn't a big Santa believer. Oy maybe he does believe he exists but doesn't believe in him in the sense of having any confidence in his ability or worth. If I were Santa, I'd need a stiff drink after reading a letter like this one! At the very least I'd probably be giving my therapist a call and working on some affirmations. Kids after all have an uncanny ability to go straight for whatever it is that eats away at you at night, putting it on display and then stomping all over it. OK, maybe I need to call my therapist anyway....
Article continues below advertisement
Article continues below advertisement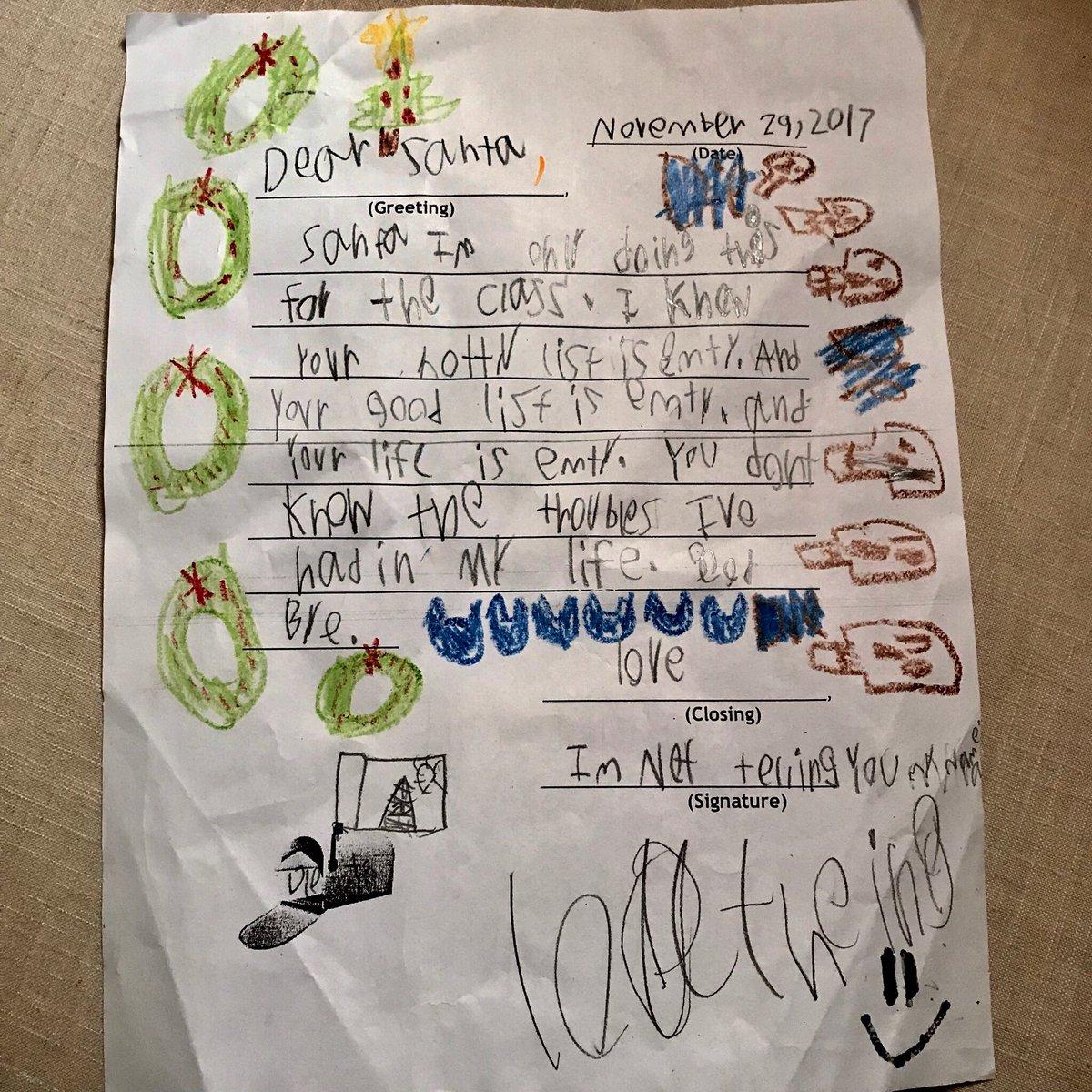 "Santa i'm only doing this for the class. I know your notty list is emty. And your good list is emty. and your life is emty. You don't know the trouble i've had in my life. Good bye."
"I'm not telling you my name."
Article continues below advertisement
The "troubles" he's having? Normal kid stuff. "PS - the "troubles in his life? His brother. Don't call child services."
Look, we all know a sibling can be bad news, Just ask Abel about his brother Cain. Oh wait, you can't, because his brother killed him.
Article continues below advertisement
Apparently Twitter users have similarly dark children...
Cleo's Hat says, "Similarly, in 2nd grade, my daughter's response to a personal essay assignment was, "I do not like to share personal details." She is my 'spicy child.'"
Article continues below advertisement
Article continues below advertisement
Article continues below advertisement
Article continues below advertisement
Article continues below advertisement