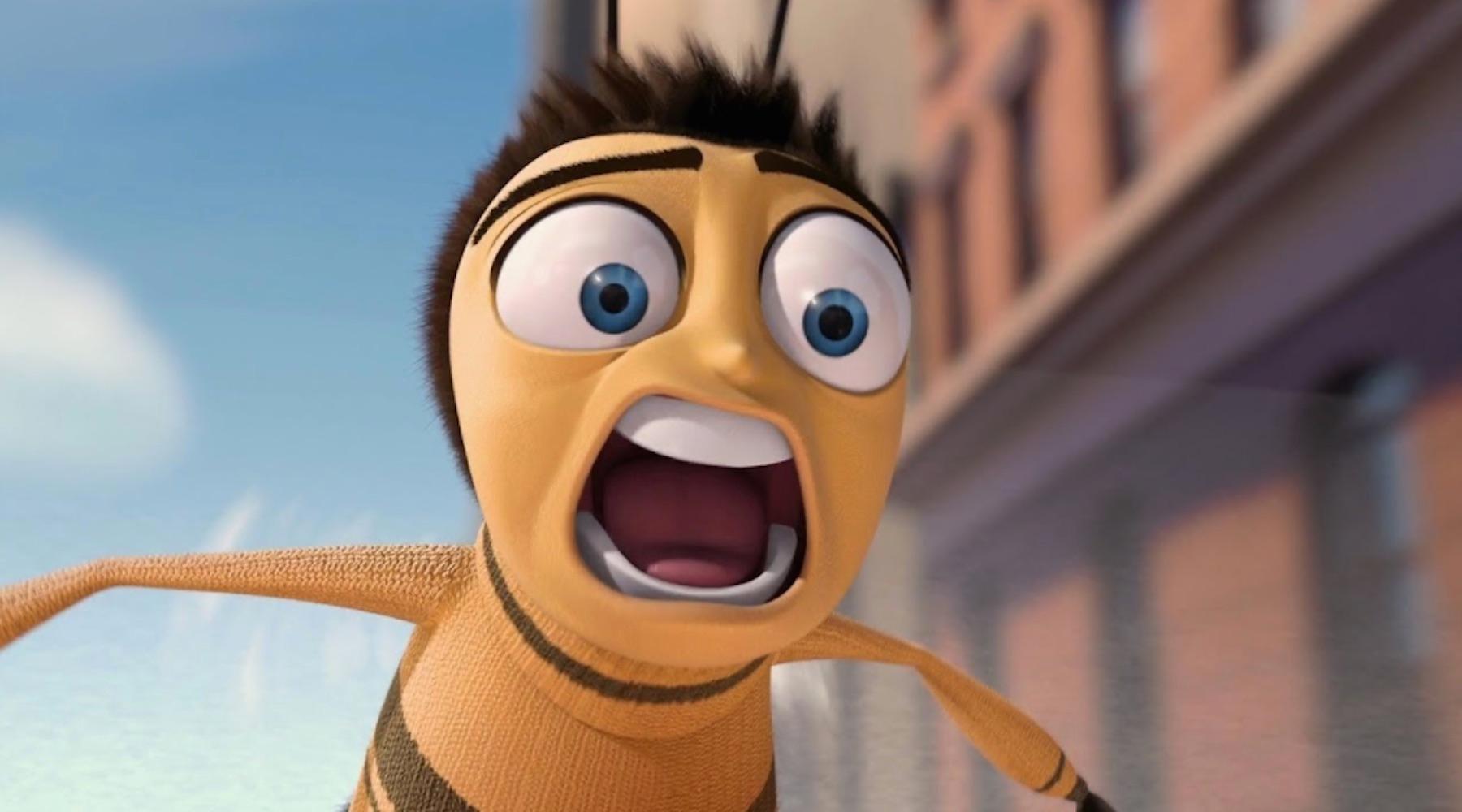 Someone Watched 'Bee Movie' An Insane Number Of Times This Year, And We're Floored
By Aimee Lutkin
It's almost the end of the year, and all our secrets are spilling out. Netflix may not name names, but they have all the data on the stuff we've been binge watching this year, and they're sharing what they consider the worst cases—like the 53 people obsessed with A Christmas Prince. Why you gotta blow up everyone's spot, Netflix?
But this may take the cake. Business Insider reports that somewhere (in the UK), someone has watched Jerry Seinfeld's Bee Movie 357 times this year. They tweeted, "Someone in the UK watched 'Bee Movie' 357 times in 2017"
Please. Help. Them.
Are they trapped under a honeycomb? What is happening?
People are trying to unravel the mystery of why someone would watch that film more than once, if that. The most obvious explanation is that it's playing at a daycare center, or in front of some crying baby who can only be soothed by the cartoon antics of an anthropomorphic insect.
"Cancel all other news until 2018," wrote one concerned tweeter. "Probably someone's child. It seems like I've watched trolls 6000 times this year because of my kids !" explained another.
Others wanted to call out Jerry Seinfeld himself, linking out to the Twitter account devoted to setting Seinfeld in present day. They humorously tweeted, "I think we know who this was @Seinfeld2000."
But it could really be anyone. Netflix also revealed that we collectively have watched 140 million hours of Netflix every single day in 2017. That's over a billion hours a week. We may not be as easily diagnosable as the Bee Movie fanatic, but we're all sick. The doctor prescribes some time outdoors with your phone turned off. Meet a real bee and see how that feels.