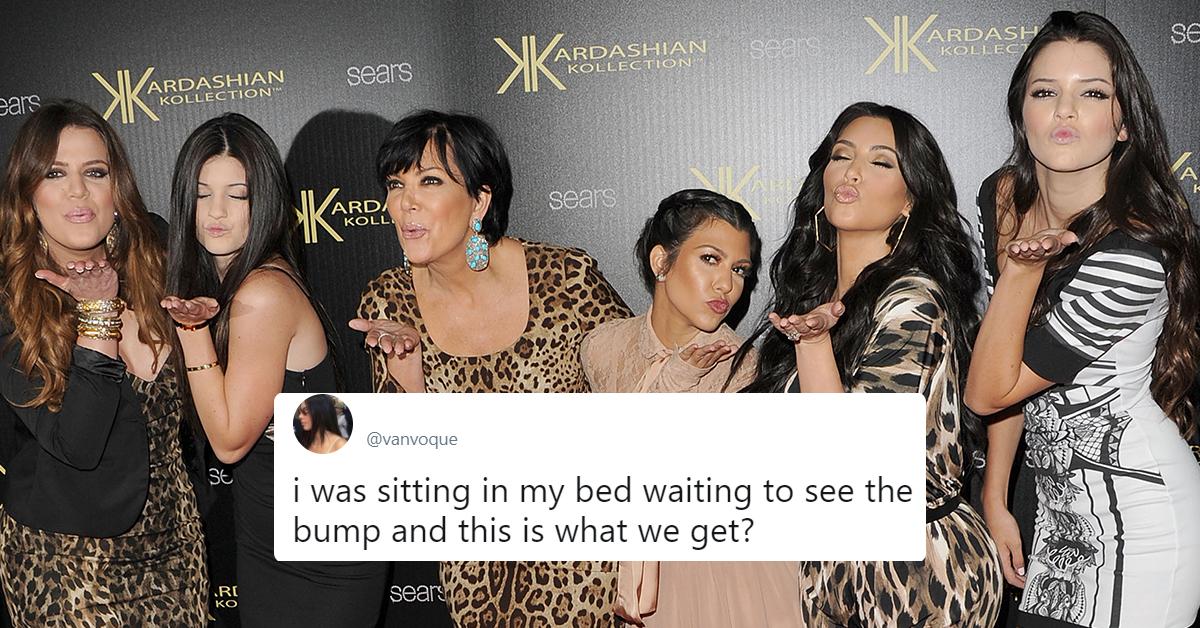 The Final Kardashian Christmas Card Has Raised More Questions Than Answers
By Omar Rimawi
The Kardashians have released their holiday card in 24 segments since the beginning of December, reserving the final photo for Christmas Day.
With each tweet, fans were convinced that their patience would be rewarded with a certain pregnancy reveal. That's right: Unless you've been living under a pop culture rock, you may have heard the rumors that Kylie Jenner — who at 20 is the youngest of the family — is pregnant with her first child. It's a rumor that no one in the family has confirmed or denied, but instead has played incredibly coy about when asked. If it sounds ridiculous and over-the-top, that is because it is ridiculous and over-the-top.
Anyway, after 25 straight days of build up and anticipation, people expected Kylie (and a baby bump) to be featured on Christmas Day. But, of course, that didn't end up being the case.
News has been swirling around Kylie Jenner's supposed pregnancy since September, but the 20-year-old model was nowhere to be found on the card. And people were deeply disappointed about the whole ordeal.
And when we say "disappointed," we mean this really, truly did not sit well with fans. At all.
They just wanted answers.
But seriously, why isn't she in the Christmas card? Even if she isn't doing some crazy pregnancy reveal, she should at least be included since she's, you know, part of the family and everything.
Or is she hiding in plain site?
A few folks figured that she may have been too busy to show up to the photoshoot. Other speculated that she skipped it because of the whole secret pregnancy thing.
No one was expecting it to end this way. No one.
But ultimately, this is how everyone felt waiting four weeks for the baby bump.
Maybe they're waiting for New Year's Day to make it official. We'll be waiting.