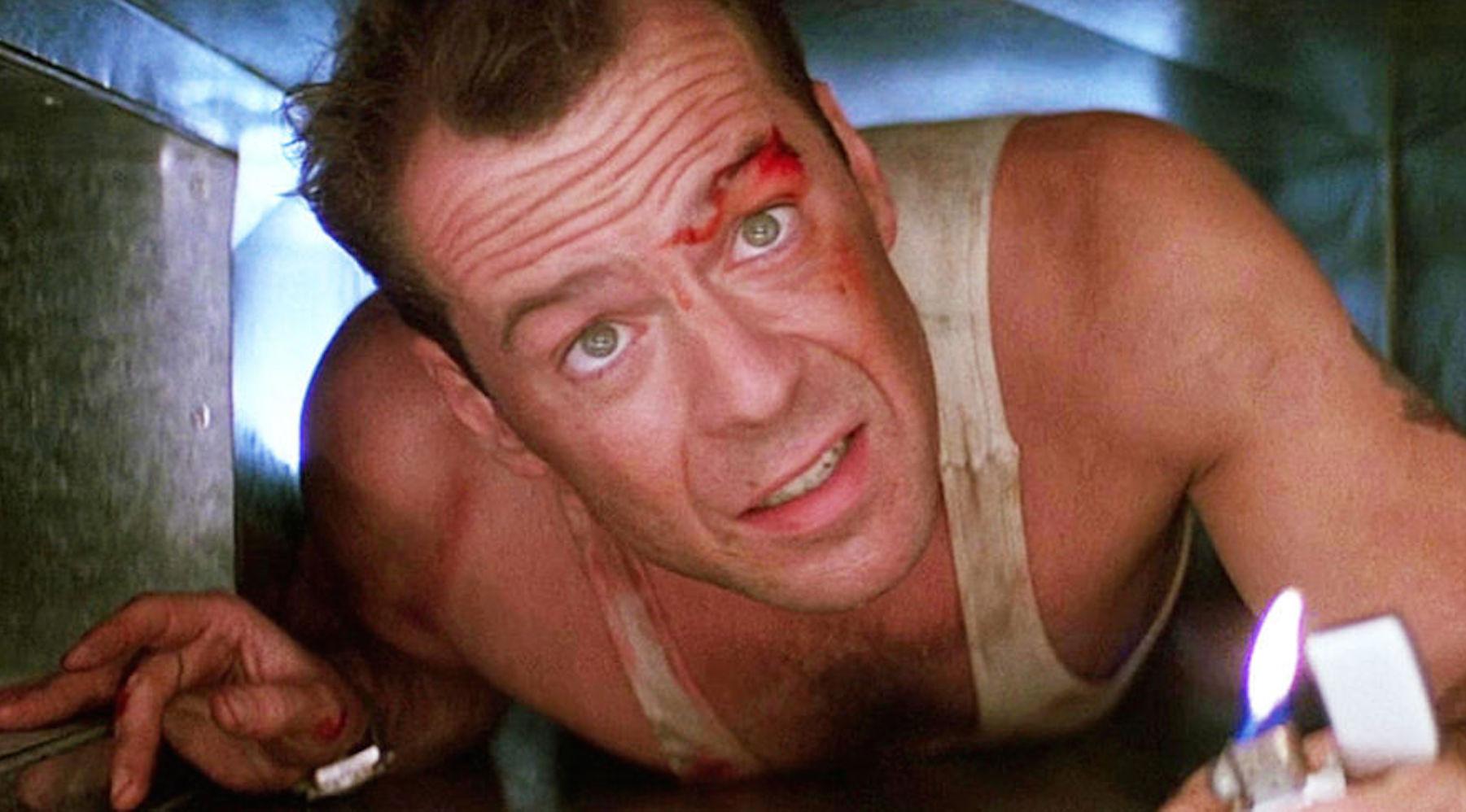 Man Re-Watches 'Die Hard,' and He's Got a Few Questions About How Things Went Down
By Aimee Lutkin
Every year around Christmas, the Die Hard debate begins again. You know what we're talking about. Is it or is it it not a Christmas movie? Certain great minds say a firm no. Others say the appearance of lights, a tree, and holiday festivities is enough to make it so. Comedian and writer for The Late Show with Stephen Colbert, Daniel Kibblesmith, says we're concentrating on the wrong thing.
It's hard to know how much skepticism this particular plot point was met with in the 1980s when the film was released, but Kibblesmith points out how very reluctant any authorities are to believe some sort of shooting is taking place in an office building. "The biggest thing I learned rewatching 'Die Hard' is that 80s cops were VERY skeptical that there might be a shooting in a workplace," he so astutely tweeted.
Oh, does Die Hard have a thing with guns?
And it wasn't just the police who were willing to excuse all the signs that some sort of violence was happening; apparently the local journalists and the freakin' FBI were just so chill about the entire situation.
It's a funny observation, but only because nowadays, there's no way a mass shooting scenario wouldn't be taken seriously immediately. Does this ruin Die Hard for you? (Or is it more a statement about where we're at as a society? Think about it and get back to us.) Anyway, does your answer change at all if when you think about it, you keep in mind that it's a Christmas movie?
Other folks chimed in with their interpretations of the film:
I think we can all agree that Die Hard is confusing, but also that Alan Rickman is amazing in it... May he rest in peace.