Dating can truly suck, though apps can make things easier. From the couch you can swipe left and right on single (we hope) cuties in the area. What the marketing for these apps often disregards is how much work happens after a match. You have to chat, figure out if you have anything in common, judge if they seem like a maniac, and then actually set up a meeting you both follow through on. It's almost as much work as being the village matchmaker, but it's just for you.
Unless you have a truly loving sister. Twitter user Megan Steffen shared her plan for getting herself a new brother-in-law, and folks cannot believe anyone would do something this wonderful for someone else's love life. It also doubles as a Christmas gift, because she says she's a "cheapskate." And it may not have costed much, but she did not cheap out on anything with this process; she said she got 85 matches, and then interviewed 39 of them. From there, she made a PowerPoint. In asking if she's "too extra" or "not enough," we're going to have to say that this is the perfect amount of extra. Nailed it.
First, she set up her 24-year-old sister's profile on Tinder, which she clearly states is run by someone else: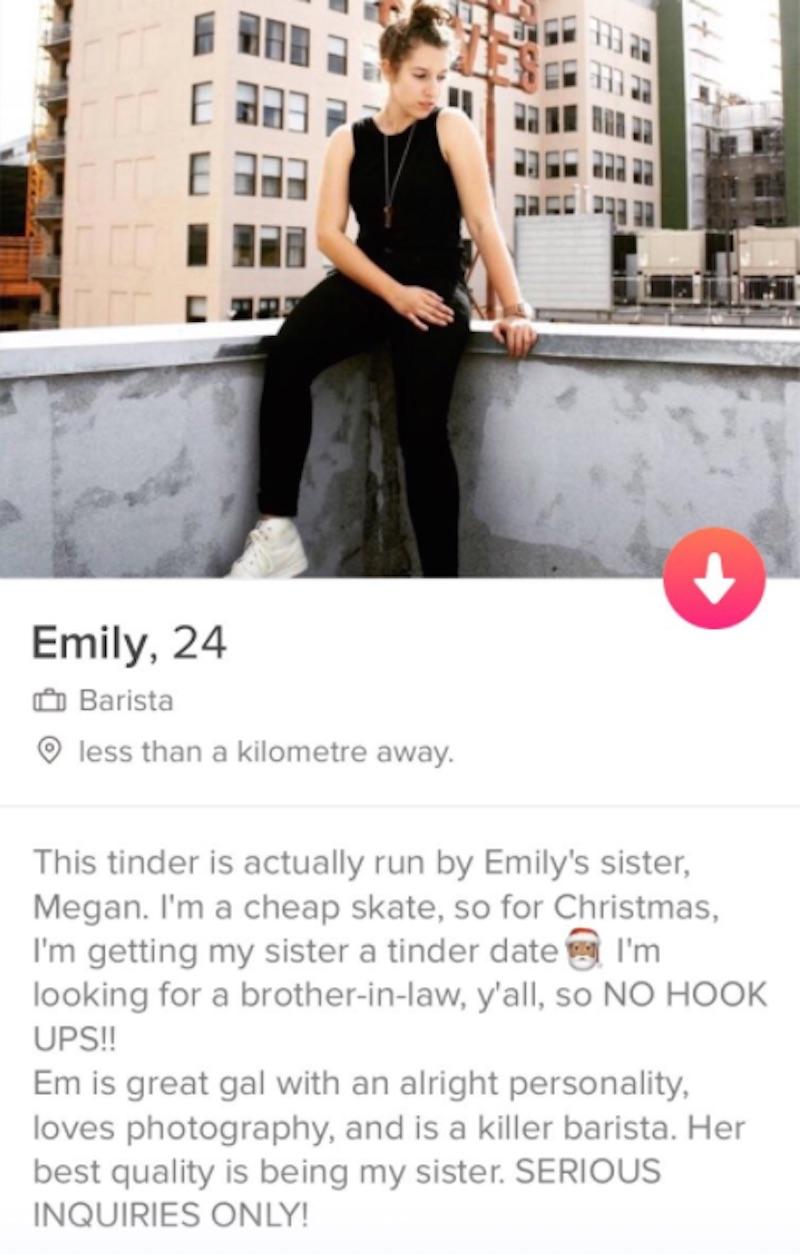 She started swiping and messaging. She must know Emily's type: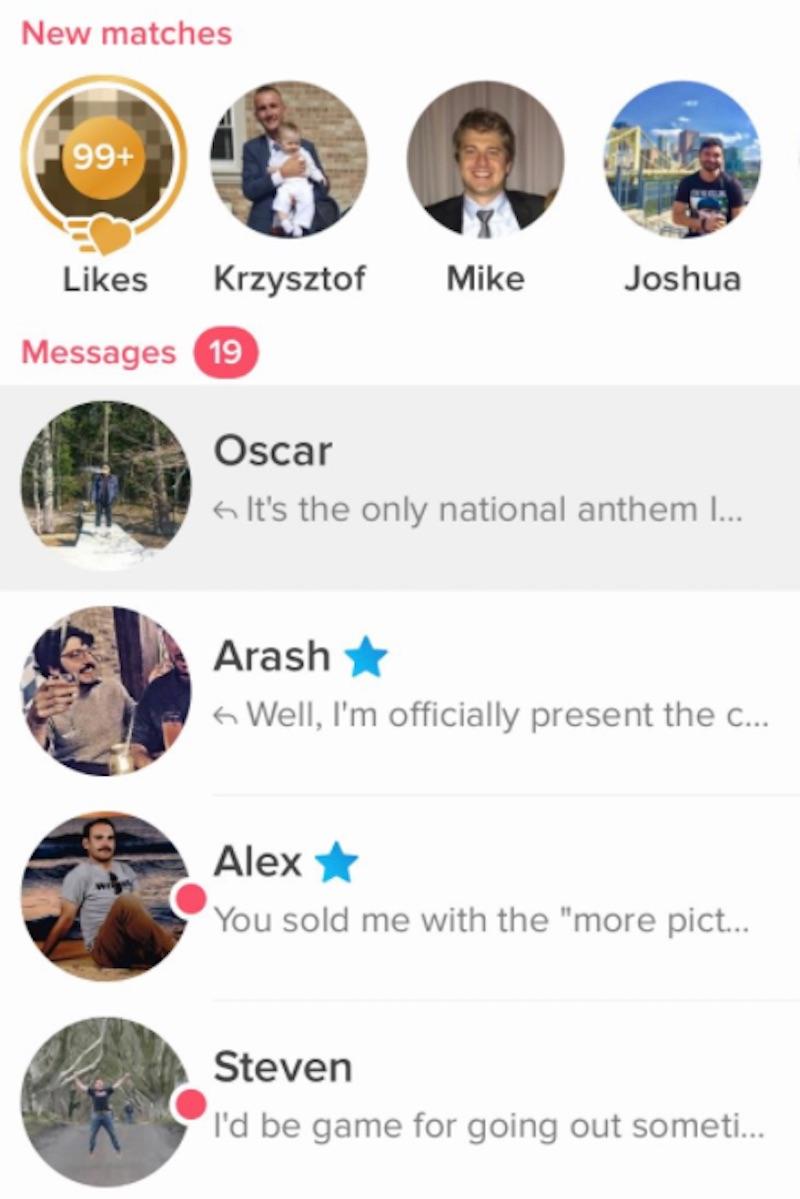 Then she set up a powerpoint with the prospective candidates for Emily, including some good points about their personality for her to consider: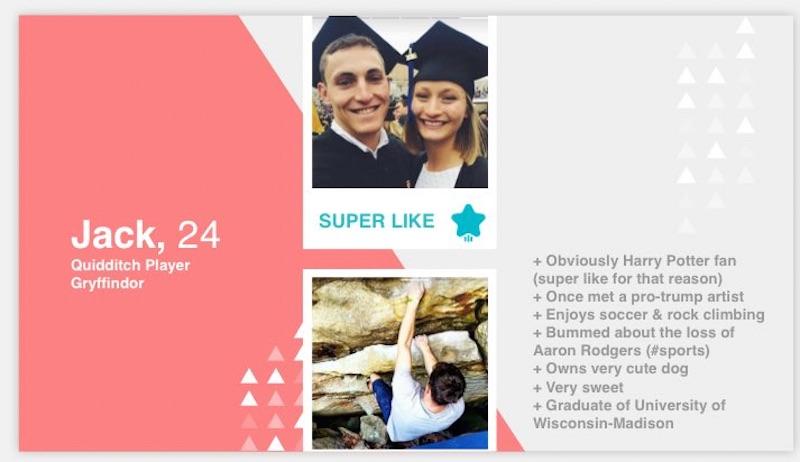 Which she even made Christmas themed: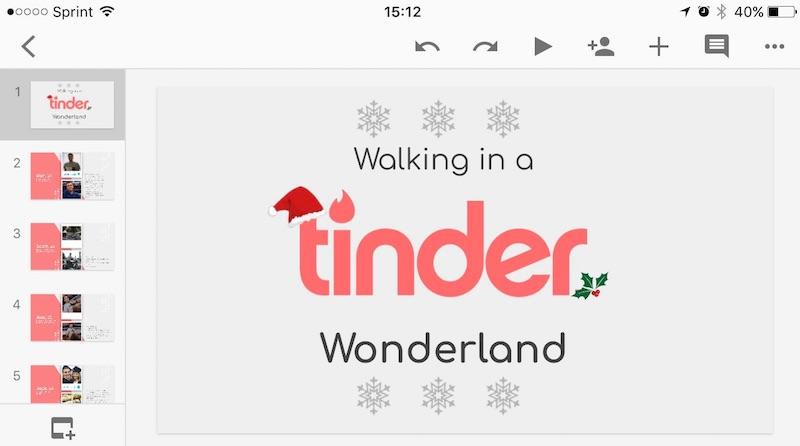 Everyone would now like this personal service to help with the work of dating:
Matchmaking already exists, but it's awesome that Megan might have found a lucrative side gig. And what happened with the boys?
If this doesn't end in a happily ever after and movie option, nothing will.