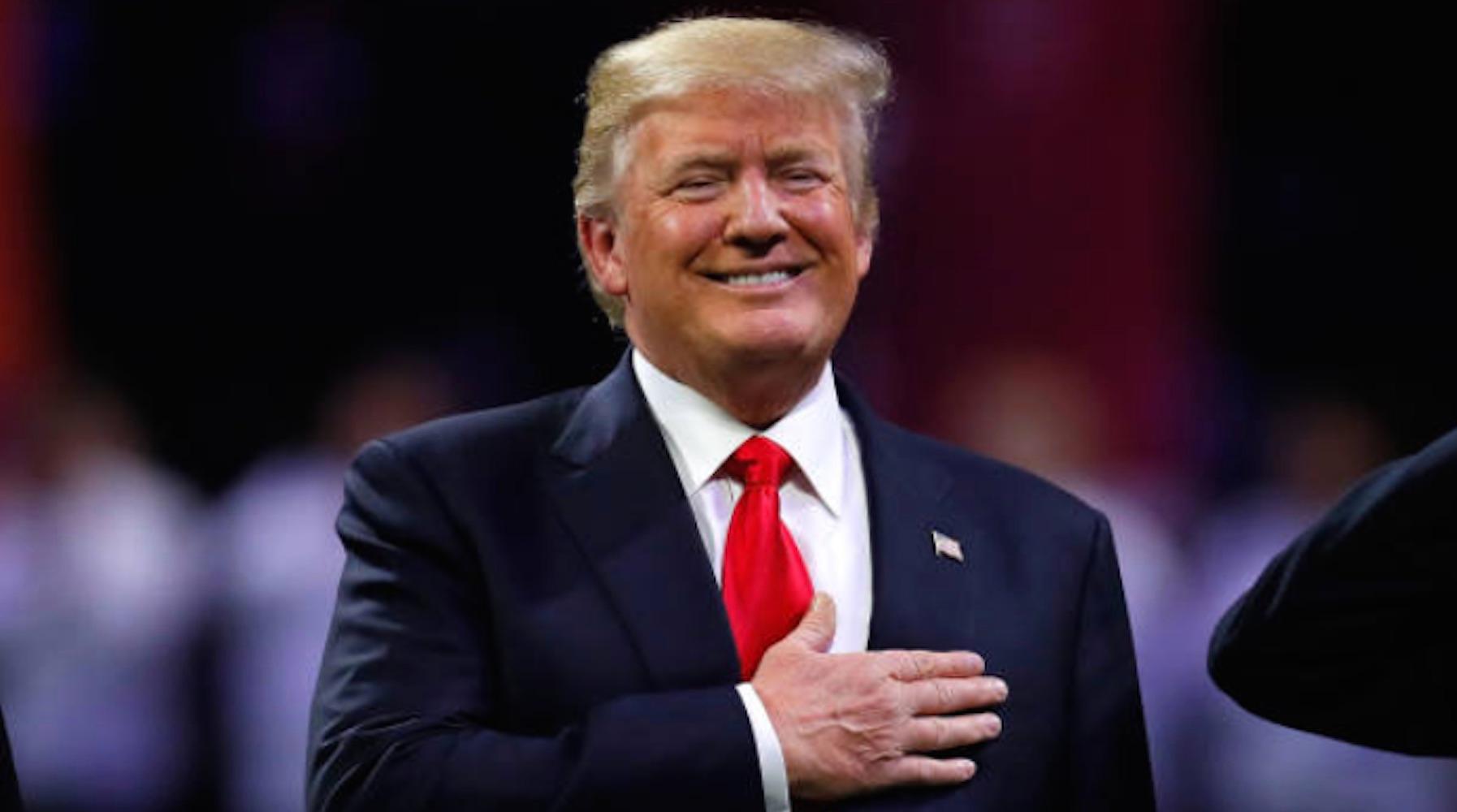 Donald Trump's Tweets Get Printed Out For His Staff So They Can Make Policies
By Aimee Lutkin
Never has there been a president more notorious for using social media than Donald Trump. From Twitter he threatens foreign nations, hints at nuclear war, and bashes private citizens of the country he is running. It's a real rollercoaster of emotions to wake up to push notifications from his account. More jolting than a cup of your hottest java.
Perhaps even more alarming is the fact that his staff actually seems to take his tweets seriously??
In an interview at Stanford University Wednesday with former Secretary of State Condoleezza Rice, current Secretary of State Rex Tillerson explained that he often tries to piece together policy based on whatever weird stuff Trump has tweeted that day.
"The challenge is getting caught up because I don't even have a Twitter account that I can follow what he is tweeting, so my staff usually has to print his tweets out and hand them to me," Tillerson explained, adding that they then consider, "How do we take that and now use it?"
That is such a terrifying vision. Not only are his tweets full of lies, errors, and racism, they're also often basically what he just saw on Fox News. So Fox News is determining policy for the United States...? Cool!
People aren't exactly shocked to hear this, but they are sad, afraid, and cry-laughing in the corner about it:
It almost seems like Tillerson is calling attention to the fact that the president is more interested in RTs than leading the nation, but he also apparently said that Trump is "world-class at social media."
That kind of sound like a compliment his boss may have taught him to say?
NBC News reported last October that Tillerson allegedly called Trump a "moron" and threatened to quit. He never directly denied the wording.
Do you think Tillerson really thinks Trump is world-class at social media?