38 Memes Everyone Who Has Already Failed Their New Year's Diet Will Relate To
These memes relatably encapsulate how it feels to embark on a new year's diet.
Talking about doing something is so much easier, than, you know, actually doing it.
Article continues below advertisement
I guess that's why everyone and their mother has a New Year's Resolution...until the second week of January or so.
Because the idea of going on a diet and getting fit and feeling full of energy sounds great...until it comes to actually commit to it. Especially when you're literally being assaulted with junk food around every corner.
Article continues below advertisement
OK so that is most definitely an over dramatization, but it feels like that sometimes, doesn't it?
I mean, you just started the new year and all of a sudden you can't even do the one thing you had looked forward to for the entire end of the previous year. It can be a bit tiring, disconcerting and all around un-encouraging. But at least you can relish in the fact that you're in incredible company — as literally every single person on the planet who has vowed to lose weight on January 1st can relate to your current situation.
By February we'll all be thinking about how to cheat next year already, between all the holiday and post-holiday gluttony and the countless holidays that occur every year. Thinking about it now I'm both disgusted and hungry — already setting myself up to a disaster I never even resolved not to fall into.
Article continues below advertisement
So if you've ever cheated on a diet or gave up before it ever really began, then you'll be able to identify with these memes.
For example, the classic scenario of vowing to work out with a friend.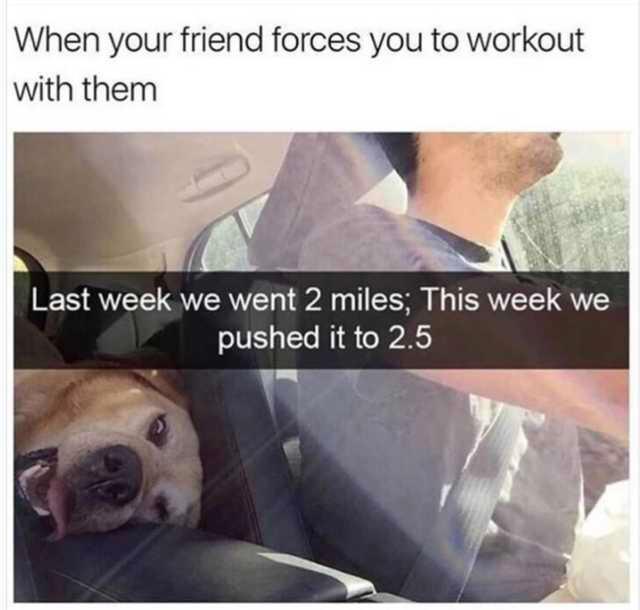 Article continues below advertisement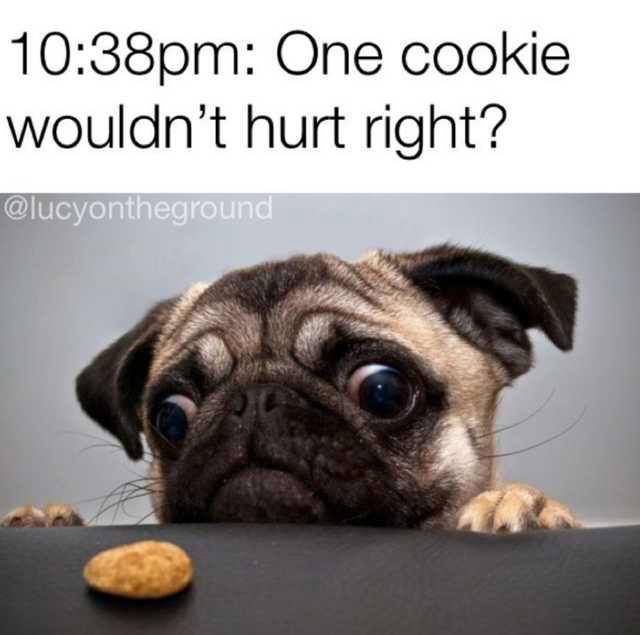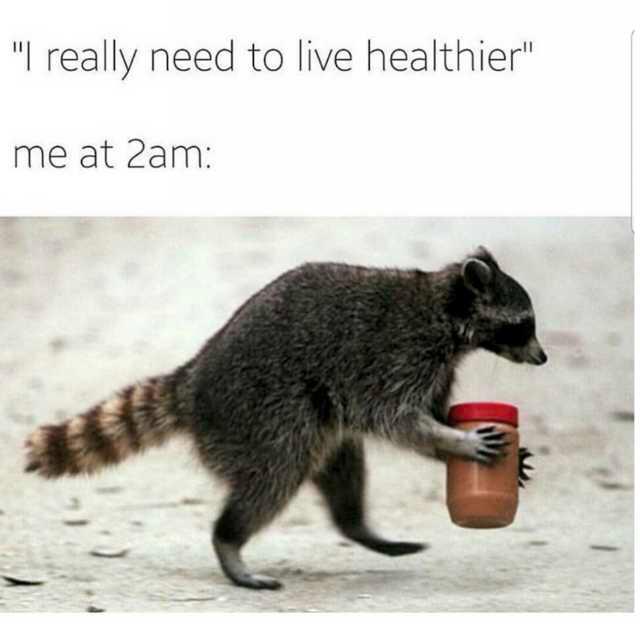 Article continues below advertisement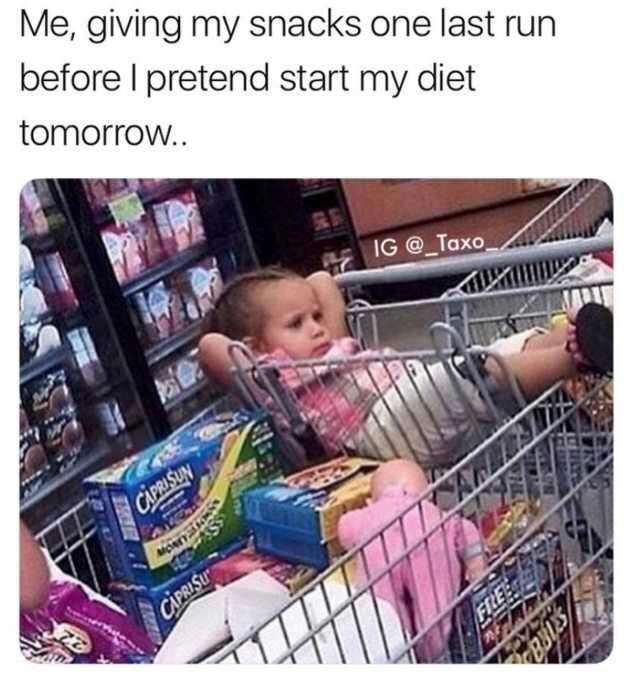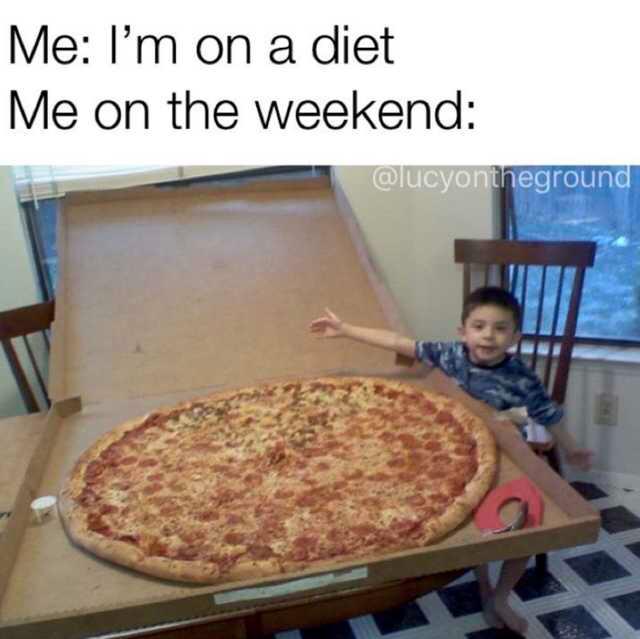 Article continues below advertisement
Article continues below advertisement
Article continues below advertisement
Article continues below advertisement
Article continues below advertisement
Article continues below advertisement
Article continues below advertisement
Article continues below advertisement
Article continues below advertisement
Article continues below advertisement
Article continues below advertisement
Article continues below advertisement
Article continues below advertisement
Article continues below advertisement
Article continues below advertisement
Article continues below advertisement
Article continues below advertisement