Dating can really, really freaking stink. Even if you think someone is super cute and there's mutual attraction, there might be all sorts of obstacles in the way. For instance, they could be an absolute moron.
Reddit user lemonlimetotallyfine shared a series of texts that make make you question everything you know, starting with the education system. According to the poster, this guy they were dating asked to meet with their personal doctor to confirm the cancer they're in remission for is not contagious.
Help. These texts are a nightmare: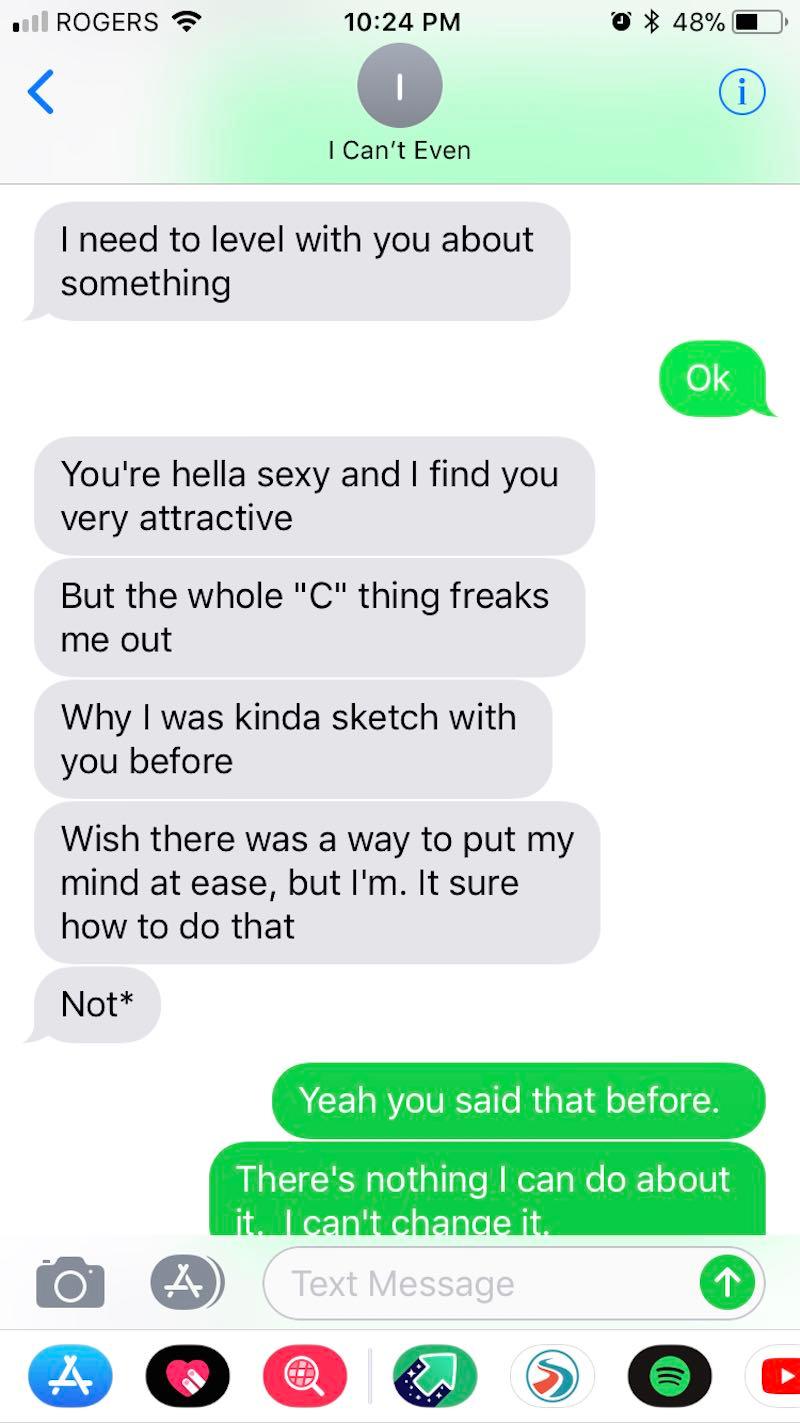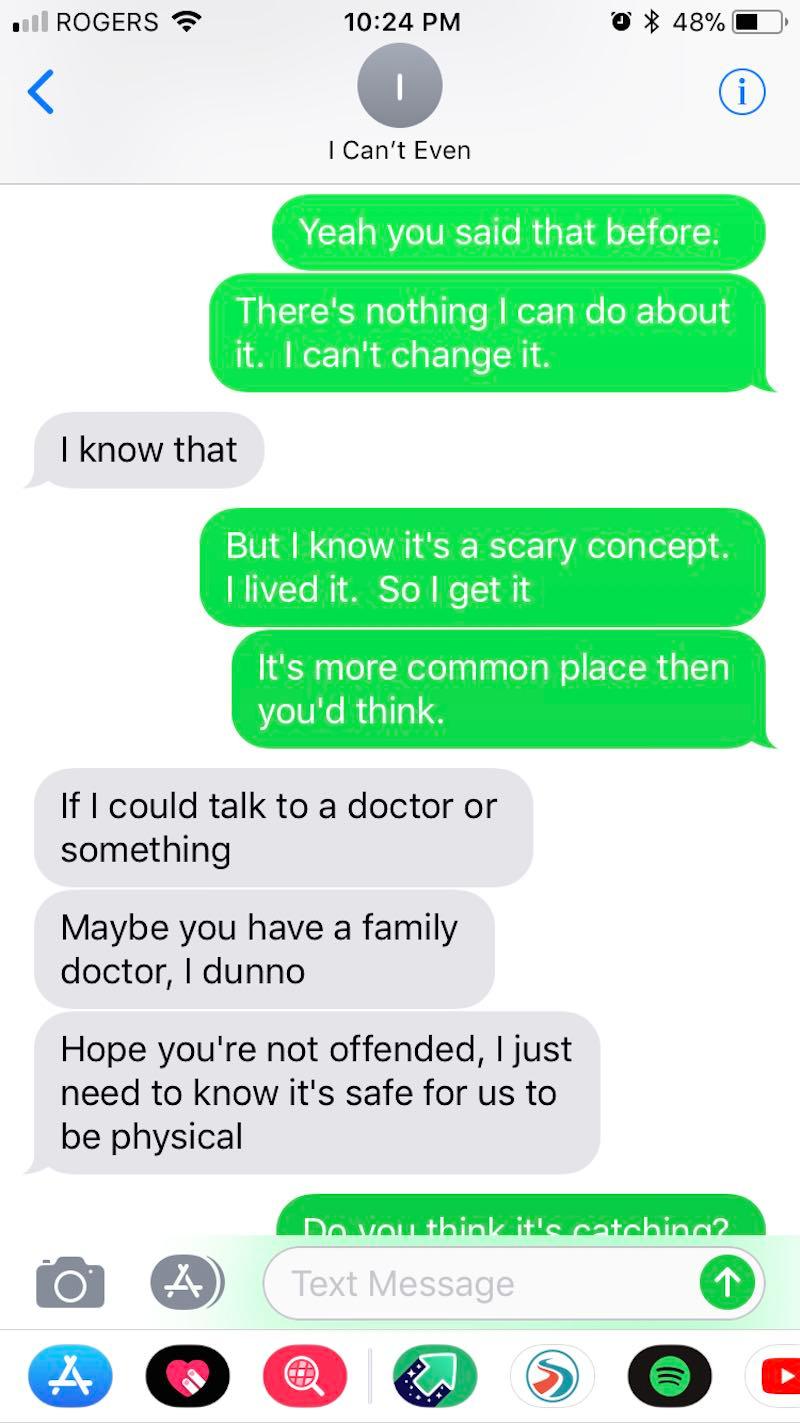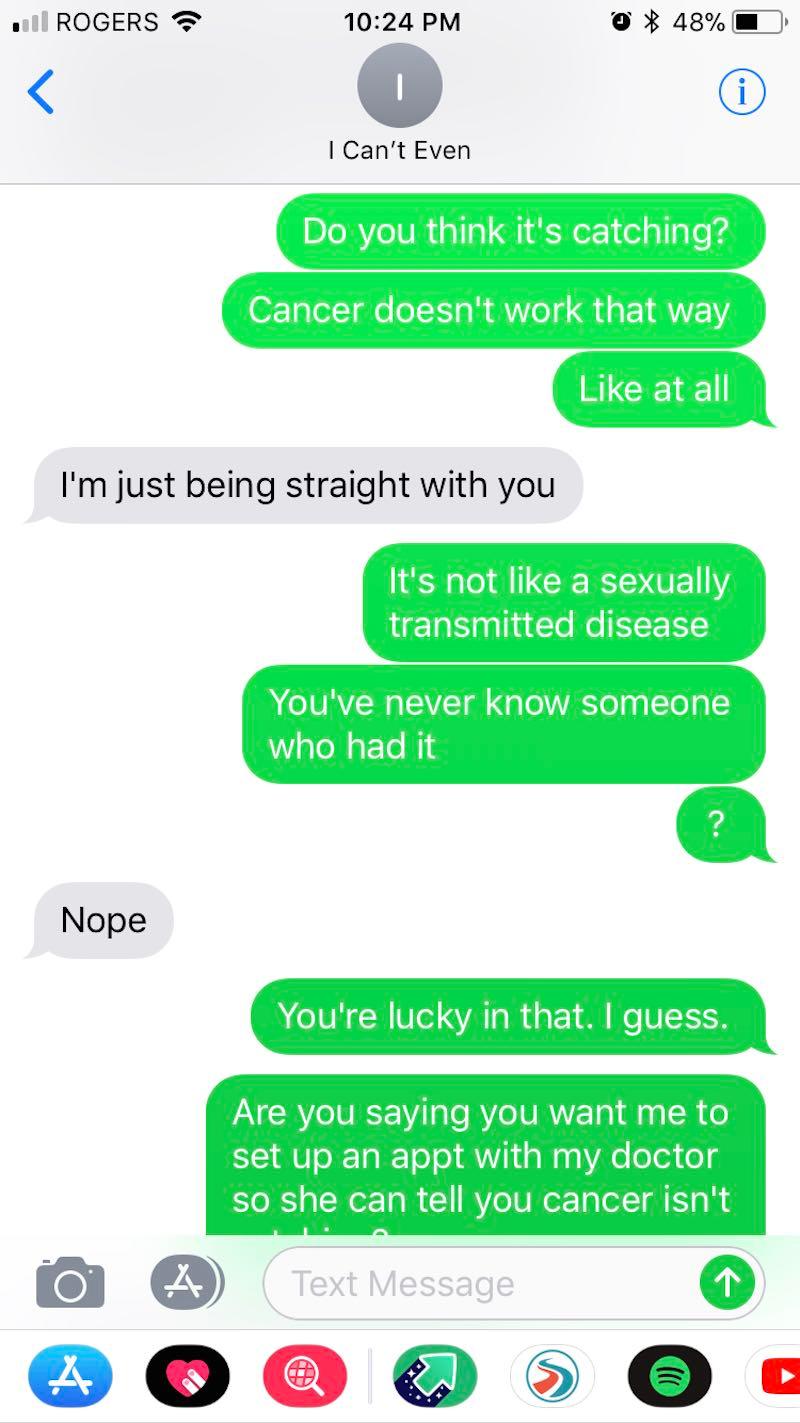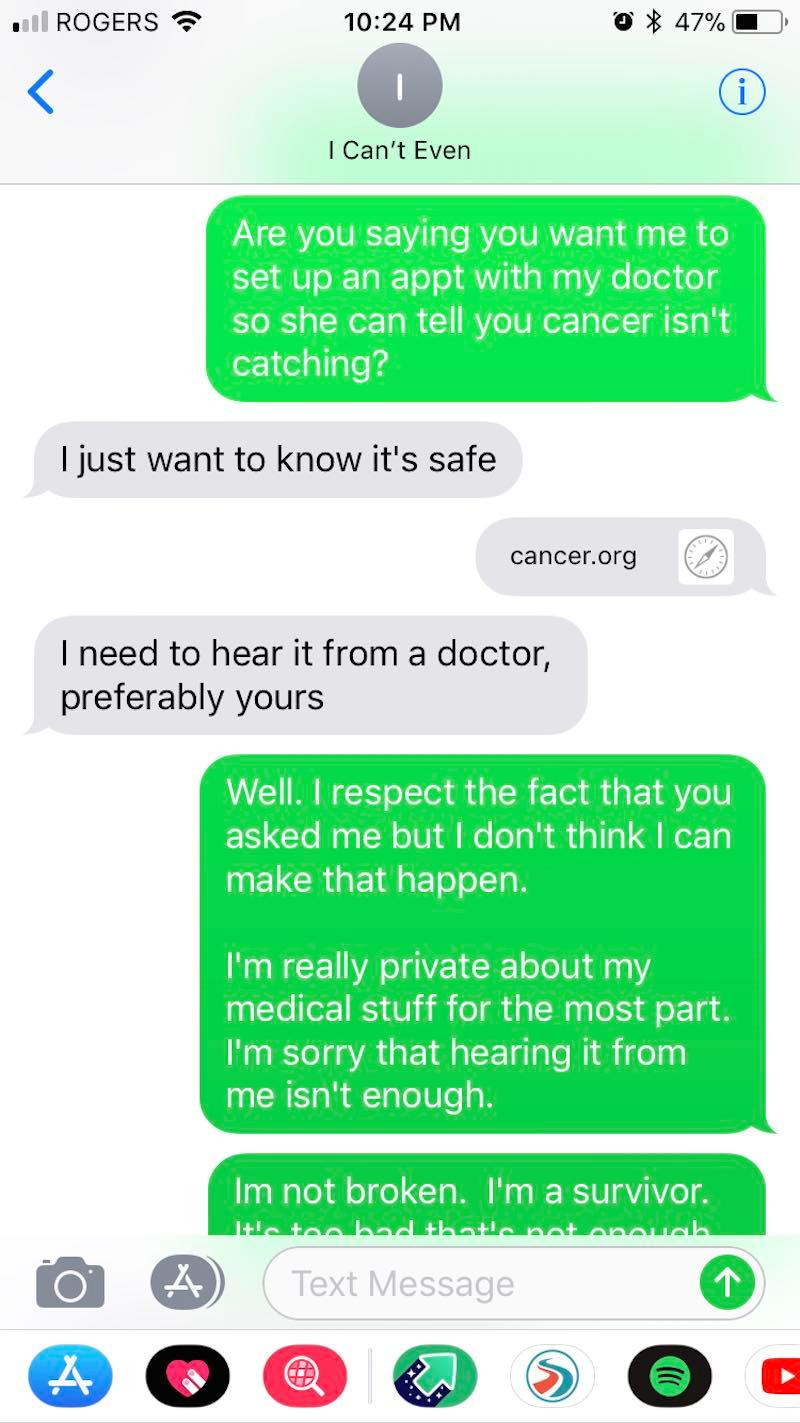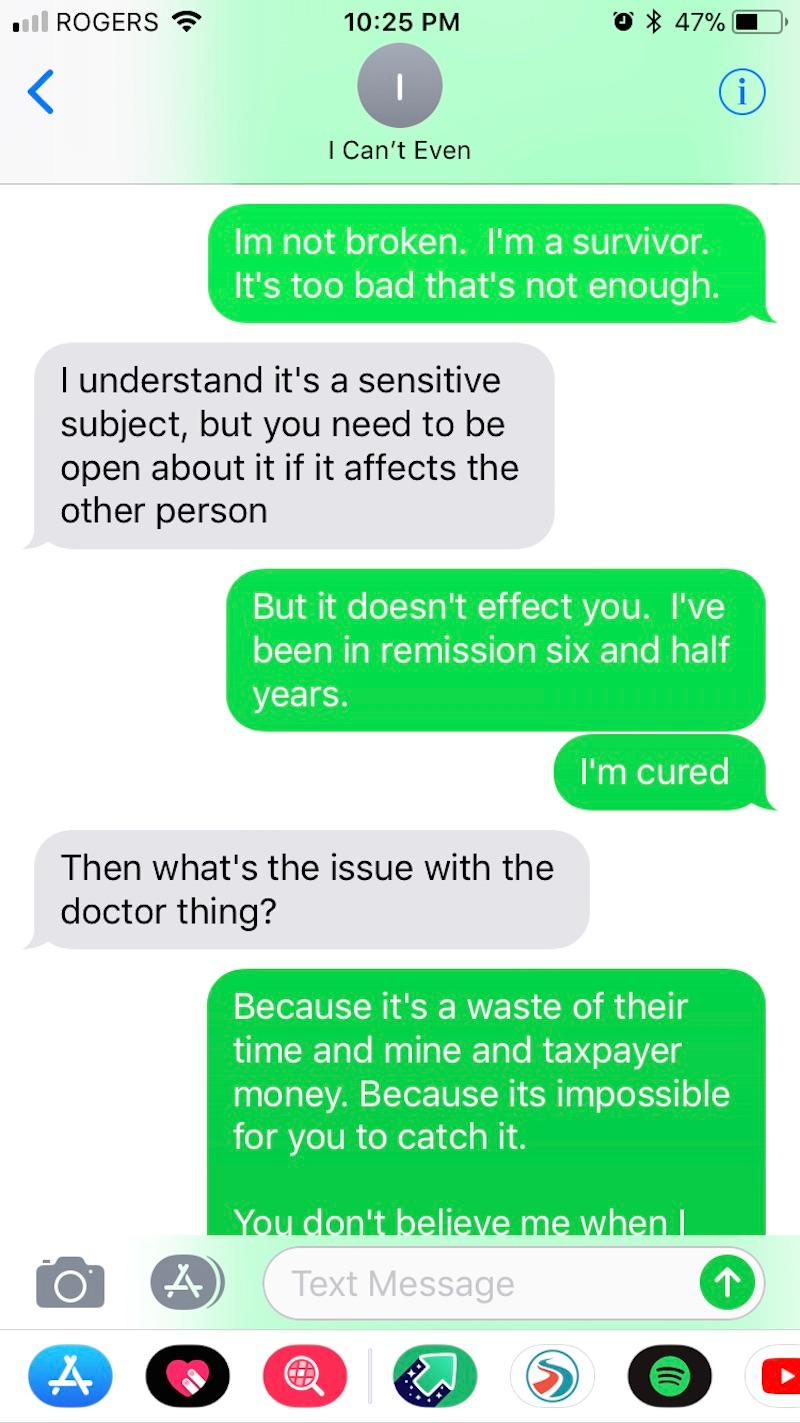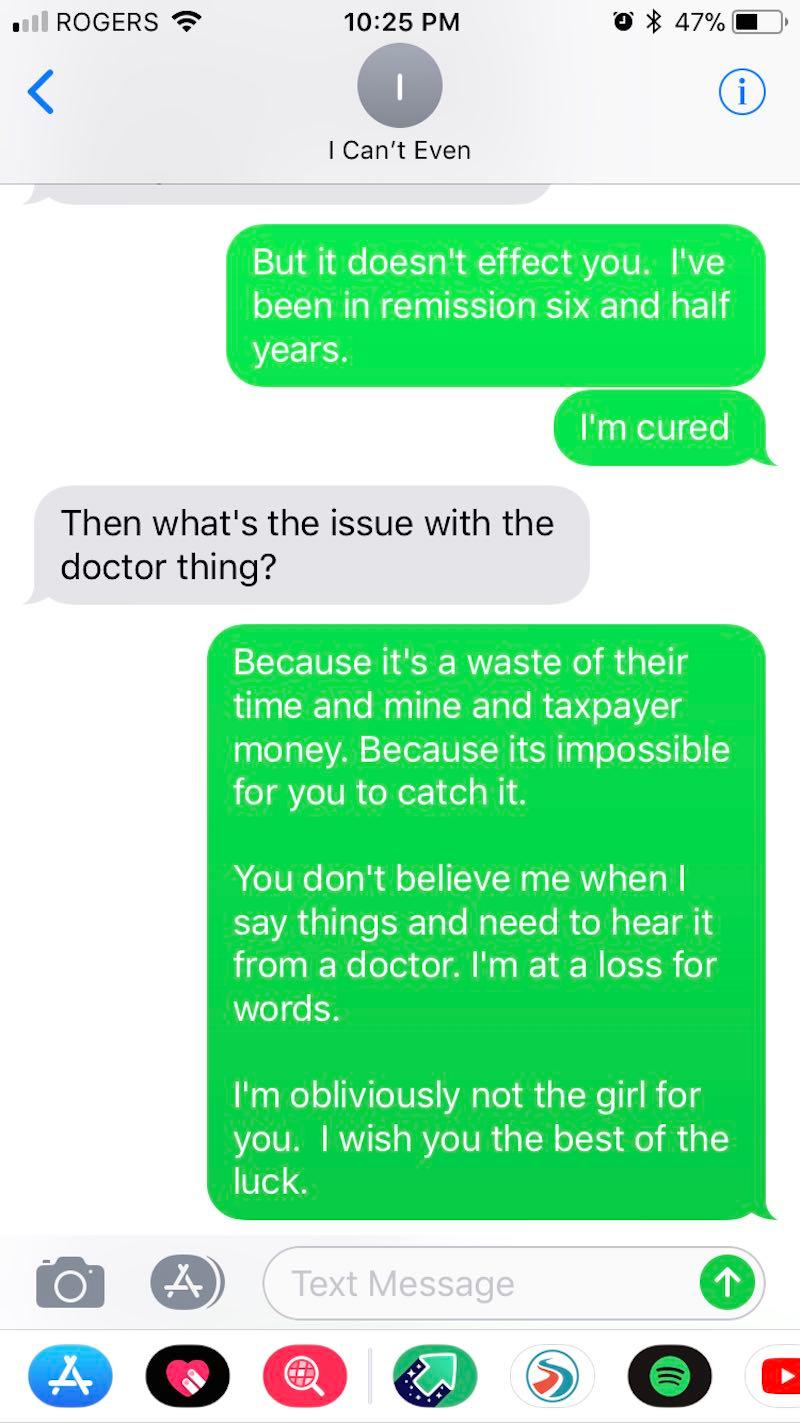 Well, at least the original poster didn't go on another date with this ding dong! People are shocked that anyone could be so ignorant in 2018, commenting, among other things, fake conversations:
"Hey George where's your lady friend?"
"We broke up"
"What? Why?"
"She gave me.. the C word"
"No way"
"Yeah and she waited till AFTER we had sex to tell me she had it"
"Oh god that's horrible!"
"Yeah, I got a doctor's appointment today."
"That's good, you need to get that checked out"
"I don't know how long I might have left fellas"
"Well I mean it's probably not gonna kill ya"
"Are you kidding me? It's like one of the leading causes of death!"
"Chlamydia? No it's not!"
"Not chlamydia.. CANCER!!"
But then someone said they knew of this happening IN REAL LIFE as well:
Are people this stupid? The answer is yes.
Some were pretty astounded with how patient the OP was with this guy:
But most think they dodged a bullet with this guy:
But lemonlimetotallyfine has faced worse:
You deserve so much better, honey! As does the American public when it comes to sex education.