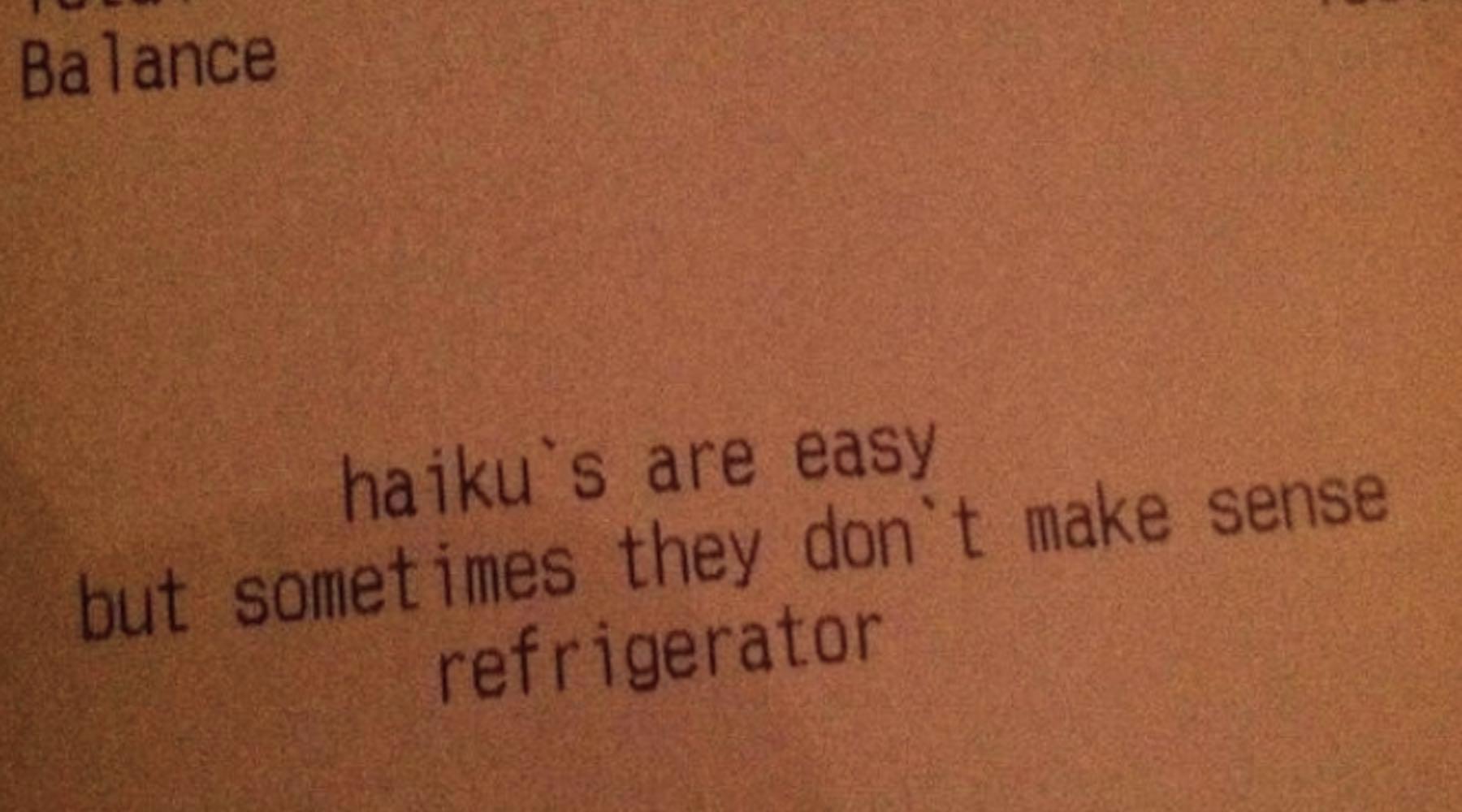 The Funniest And Most Ridiculous Receipt Notes Left Behind By Weirdos
By Aimee Lutkin
Most of us go to a restaurant or order in to eat and skip the clean up afterwards. We leave an appropriate tip, then go about our business.
But in our society, there is a subset of people who make every interaction into an art form—like this person who told an epic tale of magic on their order for the delivery guy to chuckle over.
His special requests read:
Customer Request:
Crust a little crisper than normal. But not too crispy. If that's not vague enough, make it like your'e taking revenge on a cheating boyfriend, BUT you still want to reconcile in the not-so-distant future.
Customer Request:
The gate is tricky, please don't break it. And the spider on the porch is called Frank. Be nice to Frank, he guards the tomatoes.
I feel like I just read Lord of the Rings and Harry Potter in one go.
But that's not the only kind of funny receipt scattered around by clever weirdoes. There are all types.
The drunk ones:
"Lots of $$ for the party."
There's Mr. Butthole Teeth, who at least tips well:
There are the flirts. "Oh and by the way I'd fit perfectly on your face" reads this one. Side-eye much??
This extremely discount orgasm from a generous bartender:
Useful warnings: "Beware of the ninjas in the parking lot."
Someone just being nice??
"Mom-to-be, good luck!"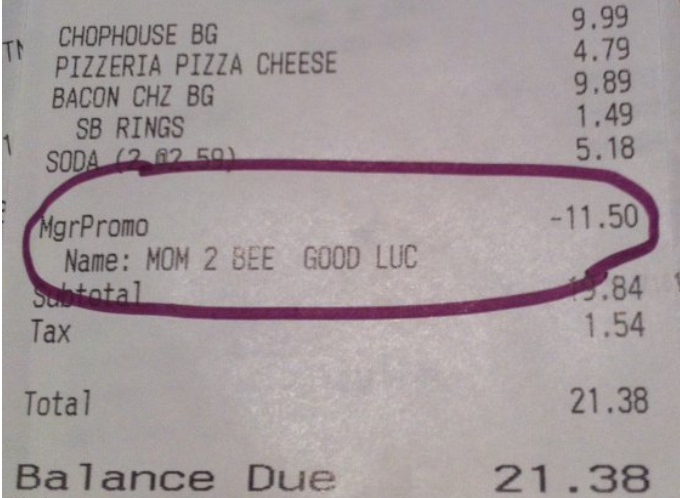 The excuse makers, like this guy who obviously failed second grade because he can't subtract 17.50 from 20. Like, dude, there's nothing even in the units place!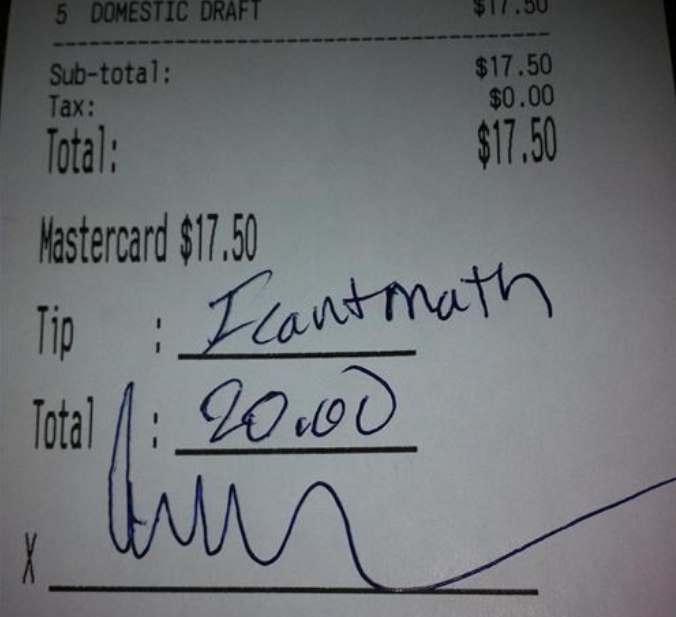 Someone sharing some personal info.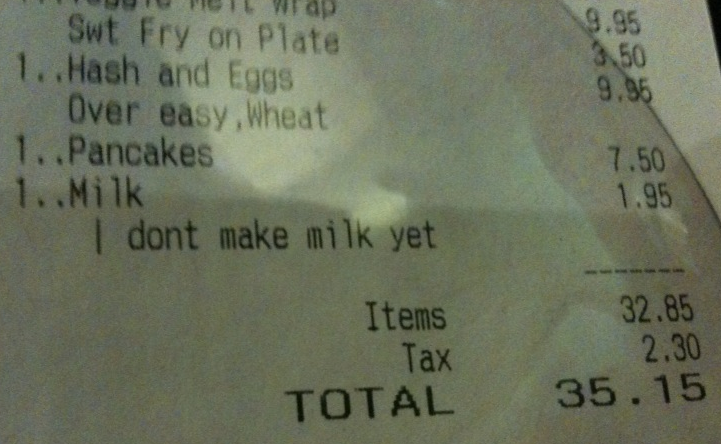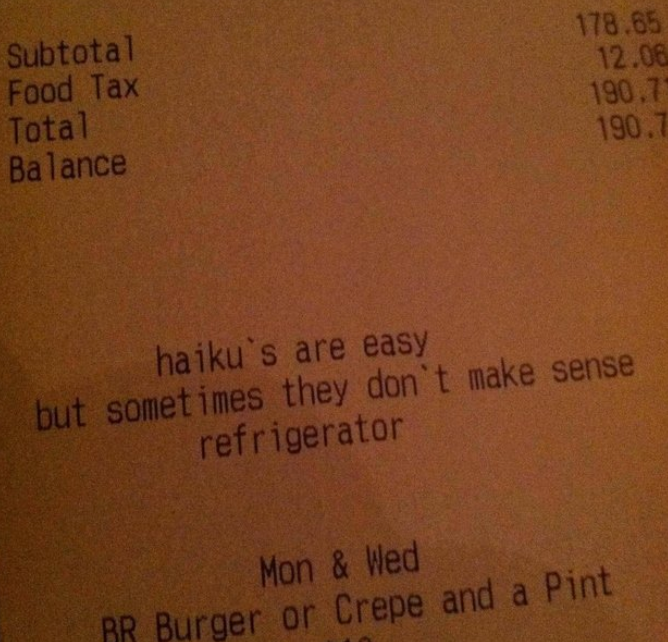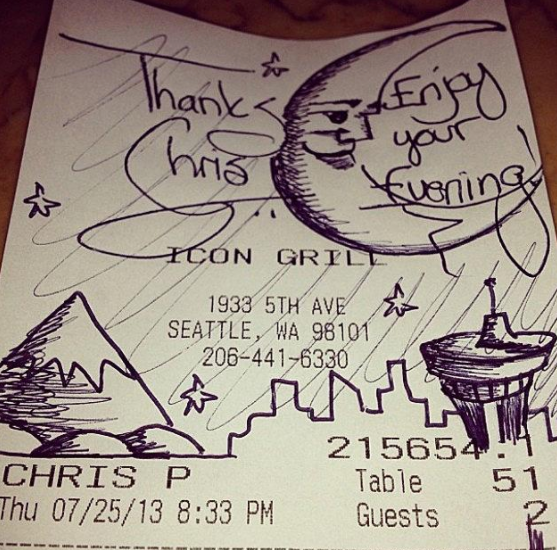 Don't type receipts while horny: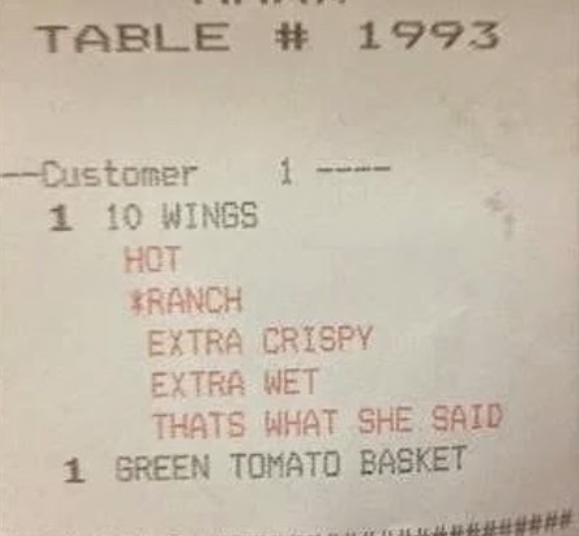 Though some receipts are just funny because they exist, and don't need a human to liven them up at all.