Sometimes, a job is so poorly done that you're left with no option but to celebrate it. It's probably why the Twilight series kept getting turned into movies, or there are still throngs of people lining up to watch these 50 Shades films.
The Room was so bad that a parody film about it is winning tons of awards, such is our celebration of all things awful in our culture.
Turns out you could also use faux celebration as a means of charmingly pointing out problems by turning the entire situation into a joke. Like that friend of yours who paints their eyebrows really weird.
"Hey quit shoveling that food into your mouth! By the way, speaking of shovels and hair patterns that are shaped like them that shouldn't be shaped like them..."
You see where I'm going with this? Well if you don't, then Twitter user Malboury Jones' take on the shoddy work going on in his office building will provide a better explanation.
Contractors and building supers usually don't have the greatest reputation when it comes to completing projects in a timely fashion, so when Jones saw that an exposed piece of wiring and lighting controls was left unattended for quite some time in his new office, he decided to take action.
By turning the unfinished project into a work of art with this clever interpretive blurb.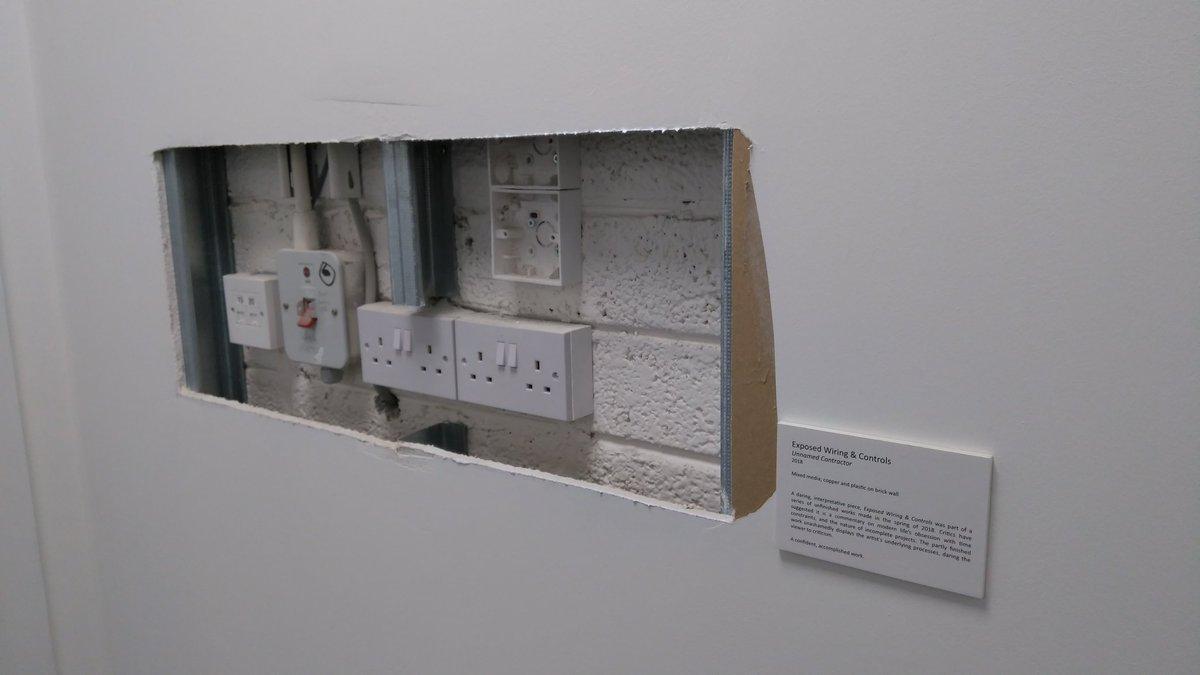 I don't know what Jones does at his office, however, judging by how well he can create an art description, he may want to consider a new career path.
Try and tell me you can't see this bad boy hanging in a gallery exhibit somewhere.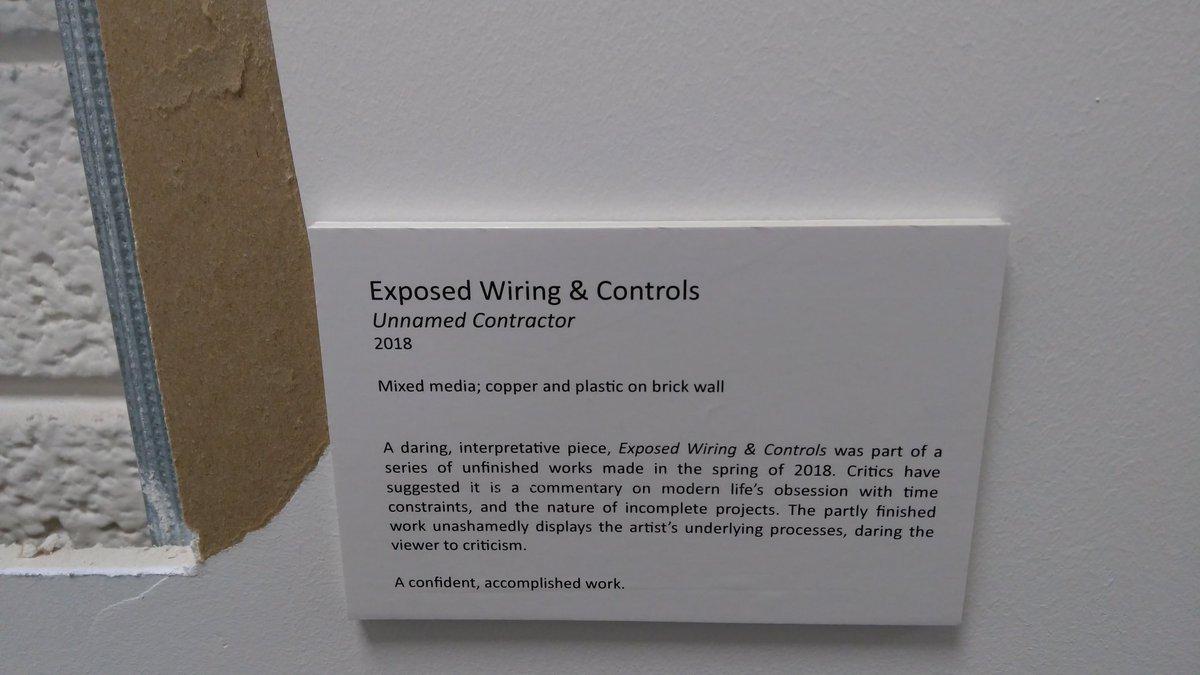 Whoever was responsible for the hole in the wall must've seen the sign, because they acted to fix the problem right away.
And by fix the problem, I mean employ the oldest trick in the book: a patch job.
One that Jones just had to roast in the same exact fashion.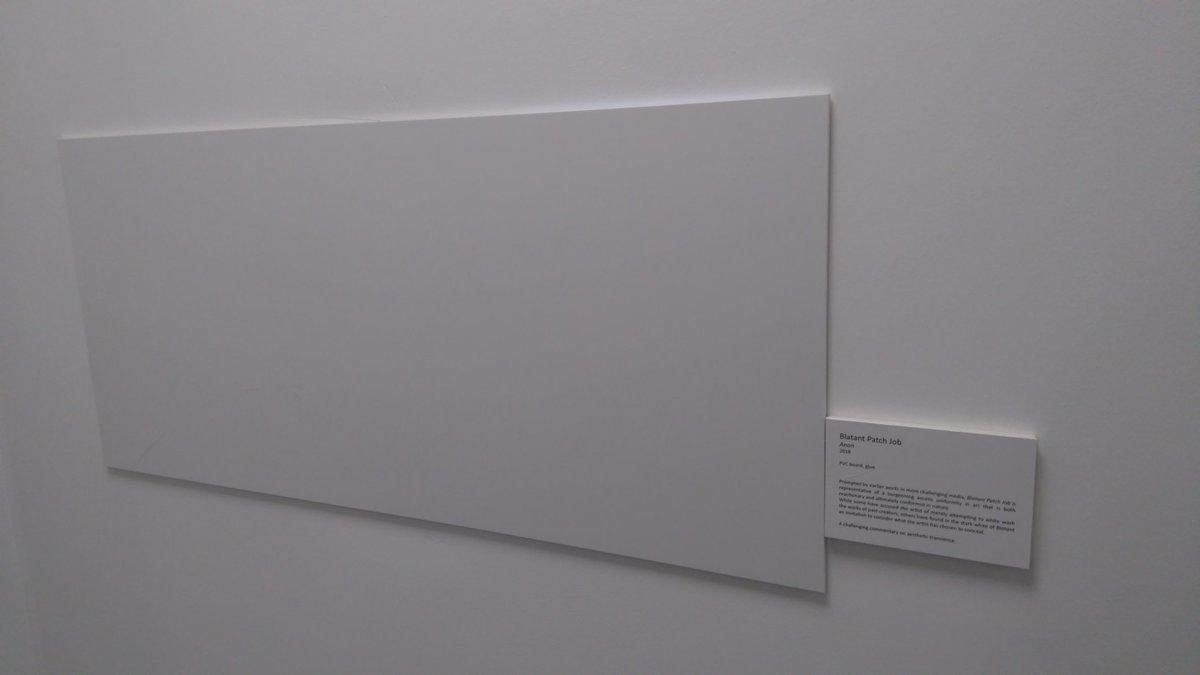 The second blurb he wrote was somehow even better.
After seeing Jones' joke, people began to suspect that their own trips to art exhibits may have just been total shams.
Like this guy with the curious tale of the leaning pipe.
Or this prankster who fooled a bunch of captivated observers into believing a pair of glasses left on the floor was supposed to be part of the exhibit.
People even snapped photos of the lonely spectacles.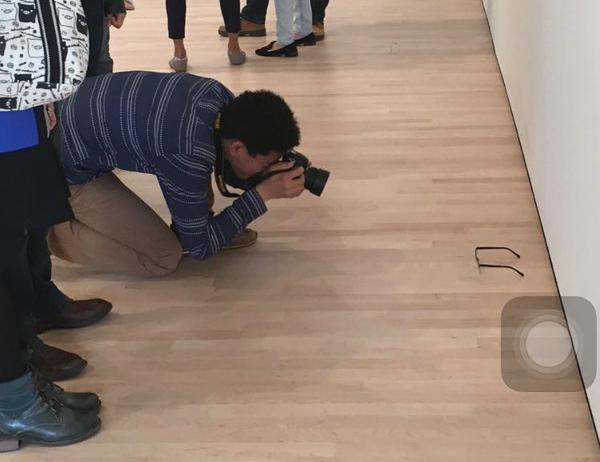 The funny thing is, you can trick people into believing pretty much anything is real as long as its appropriate for the situation.
Like comedian Jeff Wysaski who photoshopped these "advice from nature" bookmarks and planted them in a store. At first glance, you'd think they're totally legit.
But after you get a few lines in, you realize that yeah, either the company that made these lost their minds, or I've just been pranked.