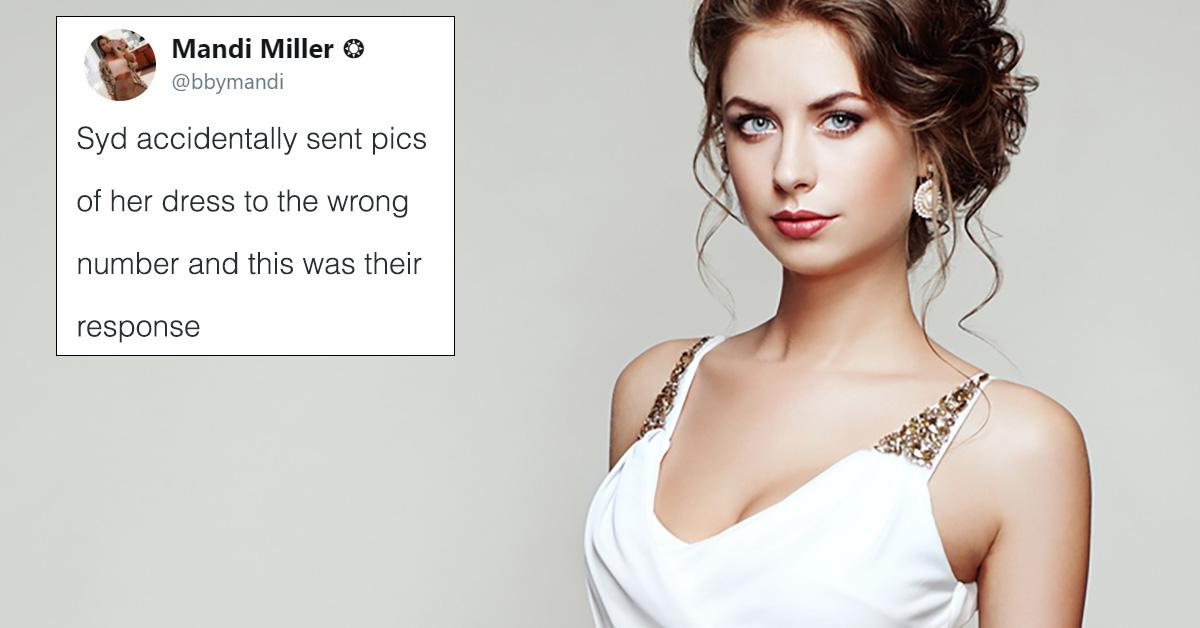 Woman Texts Photo Of New Dress To Wrong Number And Ends Up Getting Advice Anyway
By Mark Pygas
Sending a text to the wrong number doesn't always work out for the best. While most people will politely let you know, some will decided to relentlessly troll you. But when Twitter user Mandi Miller's friend Syd decided to ask Miller if she liked a dress she was getting and accidentally got the wrong number, it worked out pretty well.
Syd accidentally texted a husband who was looking after his kids instead of Miller, and while his wife wasn't home to offer her opinion, he and his kids offered some pretty sweet words on the dress.
But wait. Yes, this story can get sweeter. The man who received the wrong number, Tony Wood, saw the tweet going viral and explained that one of his son's was missing from the photo because he's currently undergoing treatment for leukemia.
"Hello!" wrote Tony. "Apparently you have made my children Twitter famous! My second youngest (not pictured, he was at chemo clinic) has a FB page for his fight against Leukemia and one of our Prayer Warriors recognized the children! By the way, my wife agreed that the dress looked great! God Bless!"
So of course, the Internet pitches in and has so far raised $16,700 of a $10,000 goal for Kaizler's medical costs. "He is the second youngest of 6 brothers and sisters," the GoFundMe page created by a family friend reads.
"While he can be pretty bashful when you first meet him, he quickly turns into a chatterbox! The most important thing about Kaizler is that he holds a special place in the hearts of so many. Especially in the hearts of his family."
Wood even posted proof of the wrong number text.
And of course, he thanked everyone for their donations and reduced us all to tears.
All in all, people are pretty happy with how this wrong number text worked out.