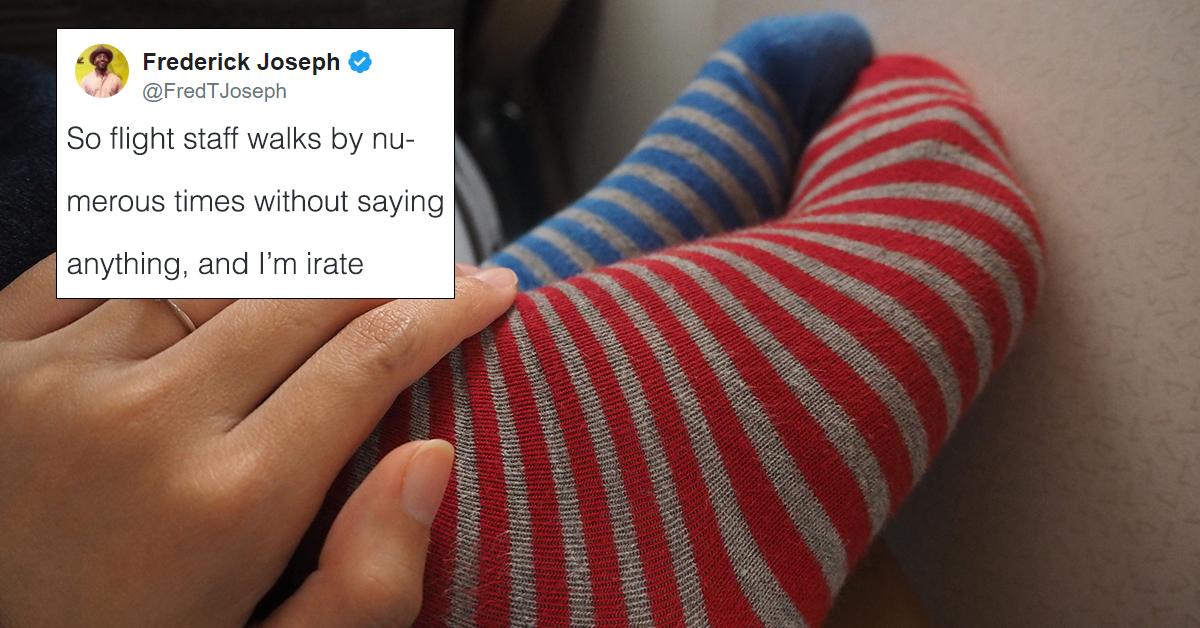 This Man Claims United Airlines Offered Compensation To A Disrespectful Passenger
By Mark Pygas
It's been a rough week for United Airlines. First, a 10-month-old bulldog puppy died from suffocation on a flight from Houston to New York after a flight attendant insisted that the animal be stored in an overhead bin.
"United is apologizing for a "tragic accident that should never have occured" on flight 1284 last night where a passenger was ordered by a flight attendant to put a bag containing her dog in the overhead bin. The dog died inflight," one user wrote on Twitter.
And yesterday, it emerged that the airline had accidentally shipped a family's 10-year-old German Shepherd, Irgo, from Oregon to Japan when he was supposed to meet the family in Kansas. The family was instead met at the airport by someone else's Great Dane.
And now, United Airlines is going viral again. Writer Frederick Joseph took to Twitter on Tuesday to explain how flight staff on a United flight from Newark, New Jersey, had sided with the worst kind of passenger.
There's unwritten rules when it comes to air travel. One of them being that you shouldn't take your shoes off in what is essentially a tin can that traps every odor imaginable. Joseph claims that a woman who put both her feet up on her table while he was trying to eat ended up being treated better than he was.
Yesterday, Joseph updated the situation, claiming that a United representative had called him to explain that the woman hadn't been compensated.
In a statement to Newsweek, United Airlines said:
"At no point was any customer offered compensation for this issue, and we've talked with our customer to clarify this with him, and address his concerns. We want all of our customers to be treated with respect, and we do not tolerate discrimination of any kind."
Unsurprisingly, Twitter wasn't impressed with United.
What do you think of the Twitter thread?