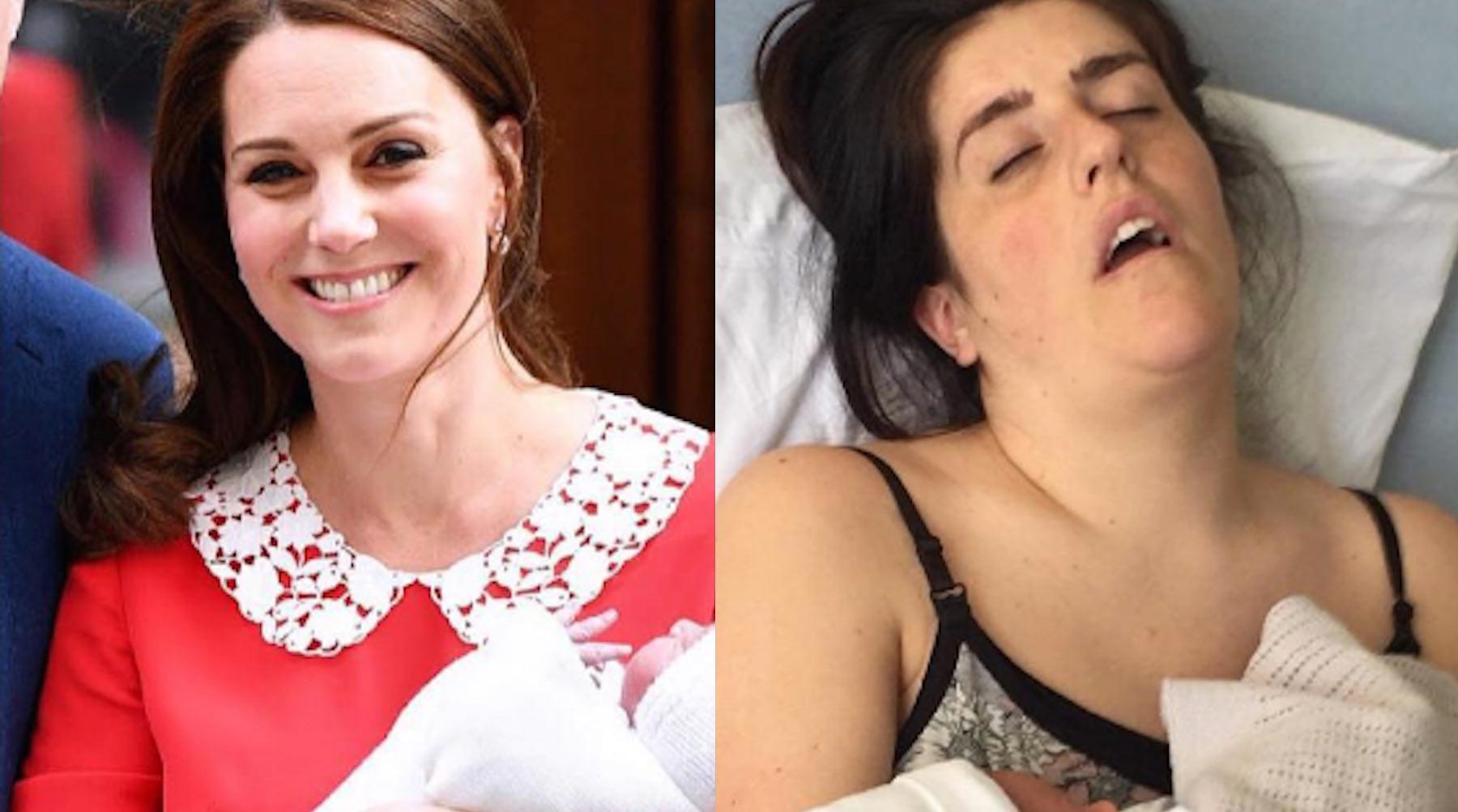 Moms Are Comparing Their Post-Birth Looks To Kate Middleton's And It's Perfect
By Aimee Lutkin
The world went wild on Monday when Kate Middleton and Prince William welcomed a third child into the world, a bouncing baby boy. As is tradition, Kate was up on her feet and posing for the camera with a newborn in hand just hours after her delivery.
Unlike most moms, Kate showed up hours after giving birth glowing, wearing a red dress, and with perfect hair and makeup. Oh, and she just happened to be holding her newborn baby boy in her arms like the princess mom goddess that she is.
It's kind of astounding — and slightly depressing, TBH:
For whatever reason, Middleton seems capable of getting dressed and sitting through a blow out right after having a baby. She's done it every time:
A post-birth stylist is not a luxury everyone can afford. Even if you do have one one, it's pretty incredible that Middleton is out of bed and holding a baby to wave at the crowd within 24 hours of labor.
Other moms think so, too, and are wondering why they don't have that same finesse. But moms have a sense of humor about themselves—the chill ones, anyway.
Some very funny moms have started sharing their own post-birth pics side-by-side with Middleton's, and the comparison is hilarious:
These moms have energy and fashion:
All moms are goddesses, really:
Who should probably not get out of bed:
Or be forced to smile for the camera:
Because it's really a rough time:
And it honestly doesn't get much easier:
But to each their own. Maybe Middleton gets back to the palace and sleeps for 48 hours, who knows. Congrats to William and Kate. No matter how good she looks, raising three kids ain't easy.