It seems like a week doesn't go by without a crazy new diet tip or fad storming the internet, promising you that all of your weight loss woes are over.
It always starts with some "new knowledge." You know, like carbs are bad for you, no it's your daily caloric intake, no, it's wine, no, it's sugar, no, it's actually not enough carbs released slowly throughout the day. Red meat's bad for you one day, then the next day vegan diets are terrible. It seems like whatever you want to believe, you can find an "expert" who will confirm whatever it is.
It's all a bit maddening.
However, there are some fitness and diet tips that are backed by science and are applicable to the vast majority of the population. It's probably also best to try diet advice that, you know, was actually followed by someone who had great results with said advice and knows what they're doing.
And if you ask any athlete or a person who specializes in fitness or bodybuilding, they'll probably tell you that cutting out booze completely or greatly mitigating your alcohol intake is a huge part in staying fit. And fitness blogger Jelly Devote agrees.
She compared her body and how she feels today to her body seven years ago to how she felt back then. The difference is astounding and her cutting back on drinks had a lot to do with that.
ALCOHOL VS WATER 🥂💦
UNHEALTHY VS HEALTHY 🍩🥗
UNHAPPY VS HAPPY ☹️🤩
20 VS 27 YEARS 👱🏼‍♀️👵🏼 
Here's the thing though: for Jelly, it isn't about numbers on a scale - she doesn't even weigh herself.
People always ask how much I've lost, and I honestly don't know what my highest weight was (not the picture) due to hating myself so much I didn't weigh myself (probably around 75kg) and I don't weigh myself anymore (lightest I've been 45kg, NOT HEALTHY MIND) 🙆🏼‍♀️🤷🏼‍♀️💁🏼‍♀️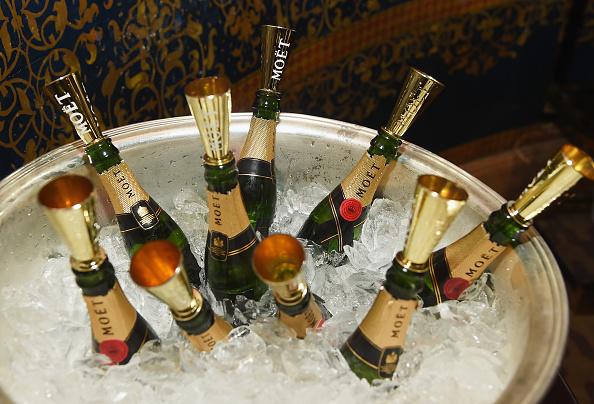 If you take a look at the caloric content of most alocholic beverages, you'll see that they're filled with sugar. For example, 4 ounces of champagne has 95 calories - and all of it is sugar. A 12-ounce bottle of Heineken? 150 calories. So two beers and a flute of champagne will put you at almost 400 calories, not to mention any snacks you might be munching on in between drinks.
There's also another problem big drinkers face that could be messing up their weight loss - even if their workout regimen and solid meals are on point: their liver function.
The liver plays a huge role in helping your body metabolize fat, which is basically breaking fat molecules down so your body can use it as energy.
Excessive drinking may inhibit your liver's ability to do that, so you're doing yourself and your fitness goals a disservice by pounding down the brewskies. It's not just the empty calories - you won't be able to burn fat as efficiently even if you are within your daily caloric limits.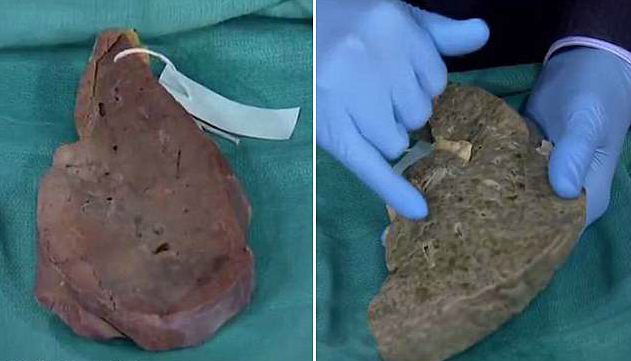 Just looking at the difference between a healthy liver and a damaged one tells you all you need to know about the dangers of too much booze. Plus, since the liver also acts as a filter for toxins in your body, a prime functioning one will help give you energy throughout the day to tackle those intense workouts and just overall feel better about yourself.
Which is what it's all about at the end of the day, isn't it?
Although Jelly has a pretty strong Instagram game, she's not afraid to let everyone know that more often that not, no matter how in shape someone gets, their body doesn't look so glamorous in every position.
And although we all know that in the back of our minds, it's comforting to know how much of it is "smoke and mirrors."
Because at the end of the day you can only make your body look as good as it possibly can for you.
That doesn't mean you're any less sexy or dedicated as someone else - as long as you work to your highest ability, you'll be happy. It's a cheesy message, but one that Jelly promotes in a ton of her posts.
Even if her before and after photos are night and day transformations.
Pretty darn motivational.