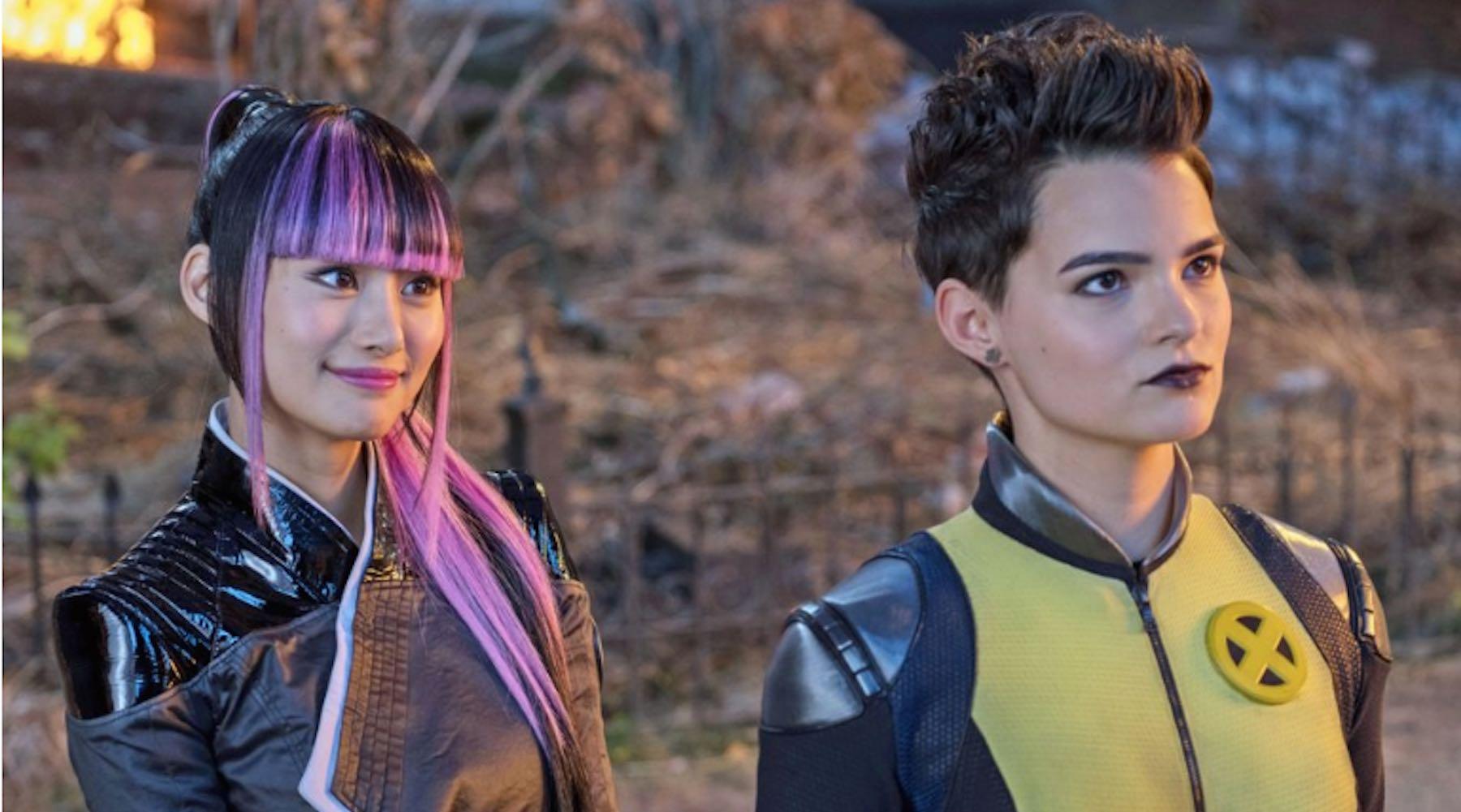 Asian Women Are Sick Of Seeing Themselves Represented This Way In Media
By Aimee Lutkin
Even when Hollywood is trying to be "neutral" it quickly veers toward bad. This generally means leaning into stereotypes, across age, race, gender, sexual identity, and creating shallow characters based on some pretty messed up ideas. Heck, sometimes they create entirely new stereotypes, like this one about Asian women having to color their hair to be interesting.
The Twitter account @nerdyasians, which purports to cover "everything artful, wonderful & sometimes miserable about asian news & culture" is currently going viral for pointing out a longstanding trope in movies and on TV. Basically, every time a show or film wants to indicate a female Asian character is "edgy" they give her colorful hair streaks: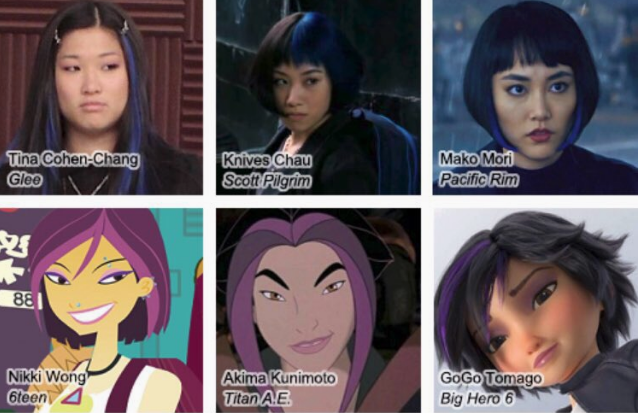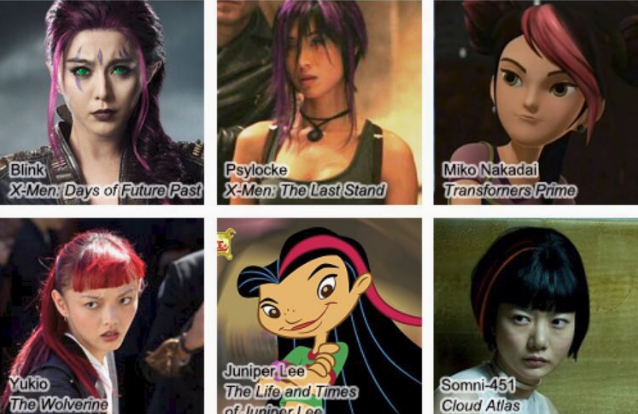 As you can see above, the stereotype is well-documented, but it's being talked about again in relation to the Deadpool 2 character, Yukio, played by the Japanese-Australian actress Shiori Kutsuna. Yep, she's got the streak.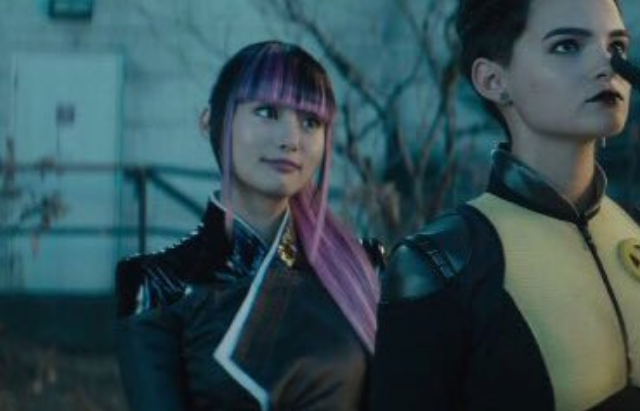 But the whole thing also went viral in 2017, when writer Anne Shi went off about it on Twitter, explaining why it's so offensive. Basically, if you need to color your hair to be cool, what is that saying about all the women with their natural color? And who are these colorful-hair women supposed to be in contrast to?
Shi points out that it is a well-known thing that Hollywood should be hip to by now.
Just look at this Tumblr post.
It's just a bummer to be put in these two boxes.
Despite being such a long standing issue, people are still discovering the trope through the post from @nerdyasians, and they are having feelings about it:
Some are definitely hearing about it for the first time.
But many have been noticing for awhile, and finding it pretty obnoxious.
There are some Asian women characters who have been both cool and escaped the hair-streak makeover:
But not that many. A hair streak is a small thing, but the fact that it keeps popping up over and over despite criticism from Asian writers, critics, and viewers shows exactly who is still in charge of making these decisions at the top.