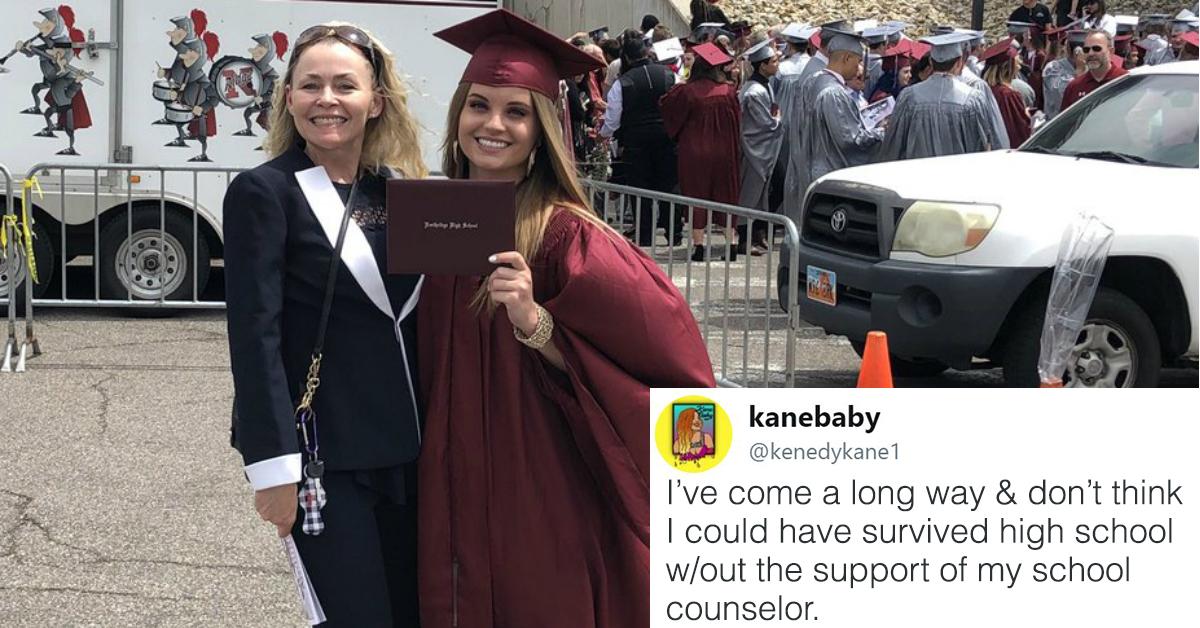 High School Grad Shares 2 Vastly Different Photos Of Her With Her Counselor
By Mustafa Gatollari

Updated
Depression is real. It's incessant. It's persistent. It's always there.
If it's not good enough in our own heads, then how good could it really be?
If you are suffering from depression you can get help and console yourself in the fact that it can get better - there are countless examples of it.
Like this touching story of a high school student who shared two photos of her with her high school counselor - both at very different times in her life.
Twitter user @kanebaby posted the photos to show just how far she's come and how much of an impact her counselor had on her recovery.
Here's a picture that was snapped after her suicide attempt. Her guidance counselor is gripping her hand and looking like a straight-up enthusiastic guardian angel.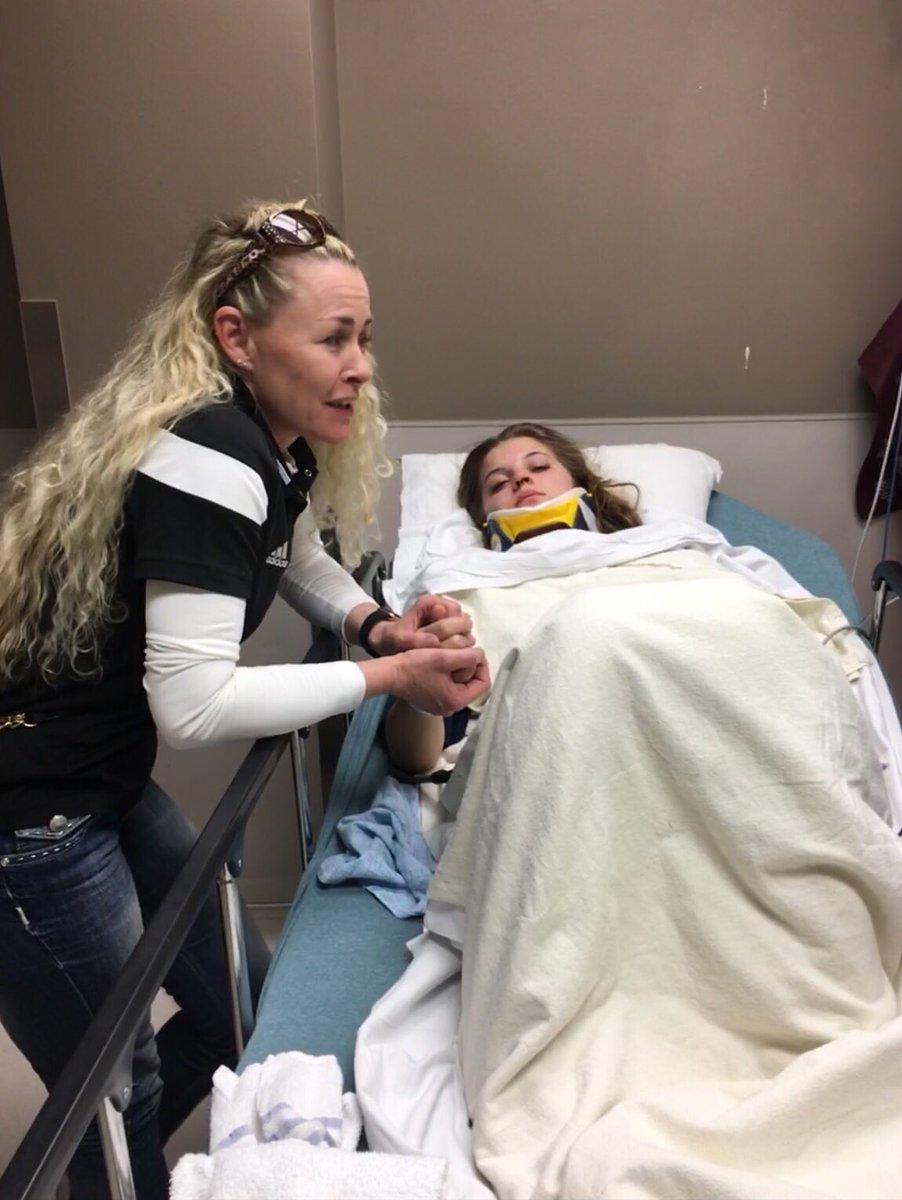 And here she is, absolutely glowing on the day of her graduation, standing beside the same counselor - the both of them looking equally proud, cheesing hardcore.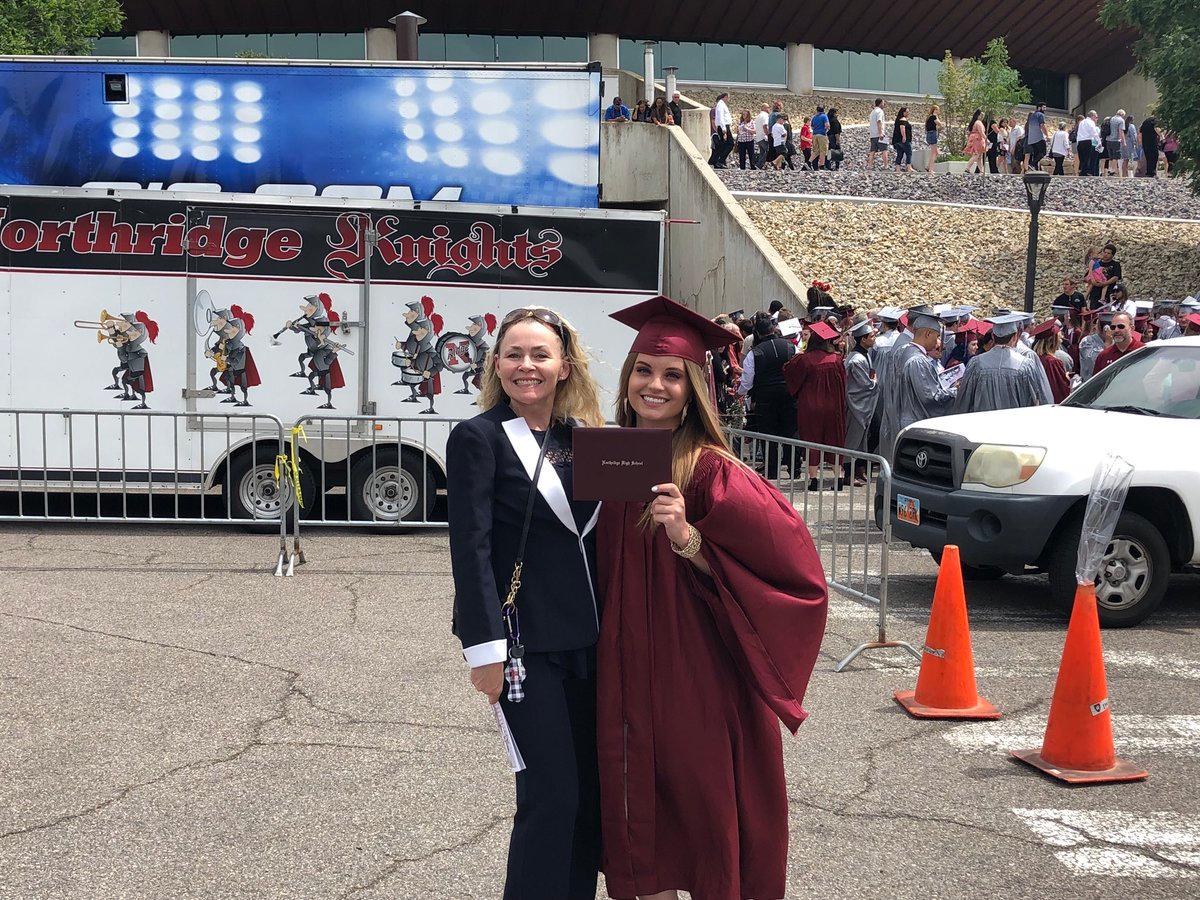 The story tugged at the heartstrings of other people online, who were proud of her journey and posted words of encouragement.
It had other people sharing seriously awesome stories of their own great counselors.
School counselors are often under-appreciated in the public education system, despite the vital functions they provide for young students at such a crucial time in their development.
School counselors in America, are expected to manage and maintain relationships with about 482 different students a year, on average. For some schools, that number is even higher.
Many counselors assist students long after their "work day" has concluded. They are involved in after-school activities, visit with students and families off-campus, even allocating weekends for the work that they do and are still in many cases overworked.
Mental health professionals are highlighting that school shootings are not just a gun problem, but a mental health one as well. Addressing a student population's mental health more effectively, nationwide, could help curb the number of shootings that take place in our schools.