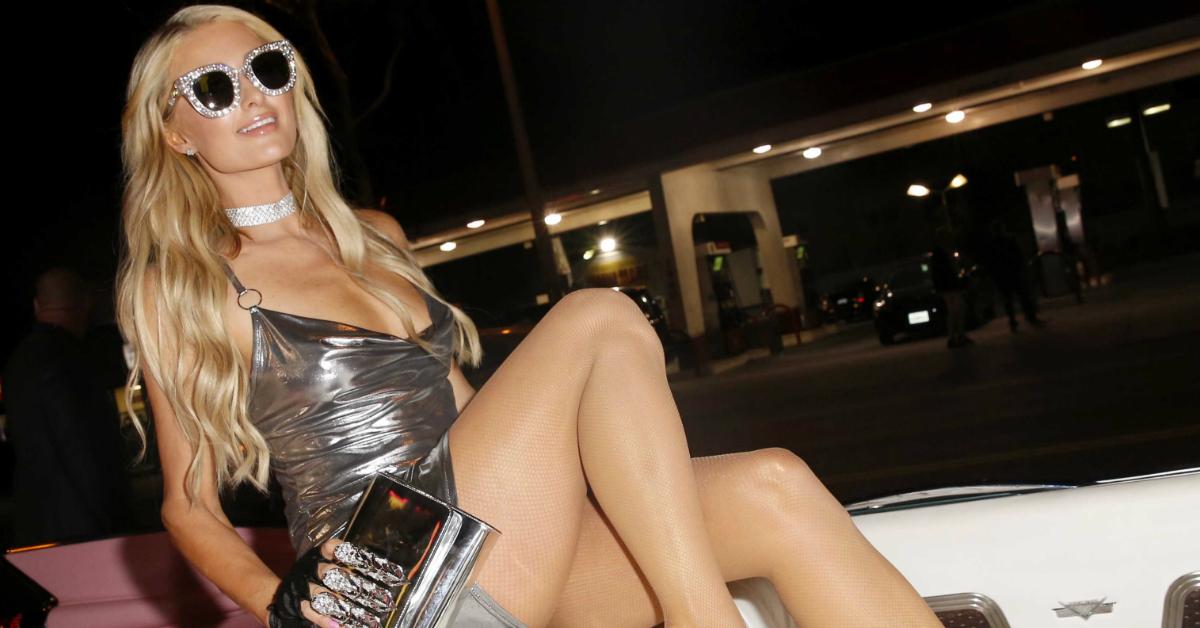 Paris Hilton Asked People To Tell Her Something She Doesn't Know And Twitter Obliged
By Mustafa Gatollari
The art of being famous simply for trying hard to become famous isn't anything new.
And while the Kardashians have perfected the achievement of fame for basically nothing in our age, think back, if you will, to the early-2000s—the days of T-Mobile Sidekicks, Lil' Jon, and bedazzled everything. Reminisce long enough and you might remember a certain Paris Hilton, socialite and daughter of the Hilton hotel tycoon.
The OG famous-for-being-famous girl. And by OG I literally mean OG, she basically provided a blueprint for Kim on how to climb the fame ladder.
Kim was once friends with Paris, and before she was the champion pioneer of thrusting her family into reality fame, she was organizing Hilton's closet and stepping out of the way of photos so other people could snap pictures with the tall socialite.
Their careers had similar starts—both women shot to fame after their leaked sex tapes hit the market, but the Kardashians took the scandal and ran with it. And while the K's family drama is pretty much the only celeb-gossip that continues to go strong year after year, Paris has comparatively stepped out of the reality TV limelight in order to pursue a diverse number of other business opportunities.
She also tweets thought-provoking questions like this:
Now, that could've been an innocent and appropriate caption for this part sassy/all glamorous photo she posted on Twitter. But people took her question to heart and truly went out of their way to tell Hilton something she probably didn't know.
What started as a joke soon became a laundry list of obscure and interesting facts. Like, did you know that "Chef" is an incomplete title?
You might've forgotten this gem from geometry class.
Things took a turn for the scientifically dense really quickly, too. Fascinating, nonetheless.
I'm going to pretend like I know what this guy is talking about right now.
Now I WISH I picked up on this before, are you serious? One, three, five, seven, nine...my God...
I knew there was a reason I inherently loved sloths. Do they not poot because they're that lazy? That'd be amazing.
Grammatical and linguistic rulings were also being served up.
More obvious jokes began rolling in, but they were true none the less.
Check out this bit of cosmic knowledge right here. White night sky, baby.
Oh, did you want a lesson in some obscure geography? You've come to the right place.
Some of the facts hit a bit closer to home, however. Like this photo of Jesse Heiman and Paris.
How great would it be if Paris has that photo printed somewhere on an office desk and Jesse assumed she forgot they ever took it?