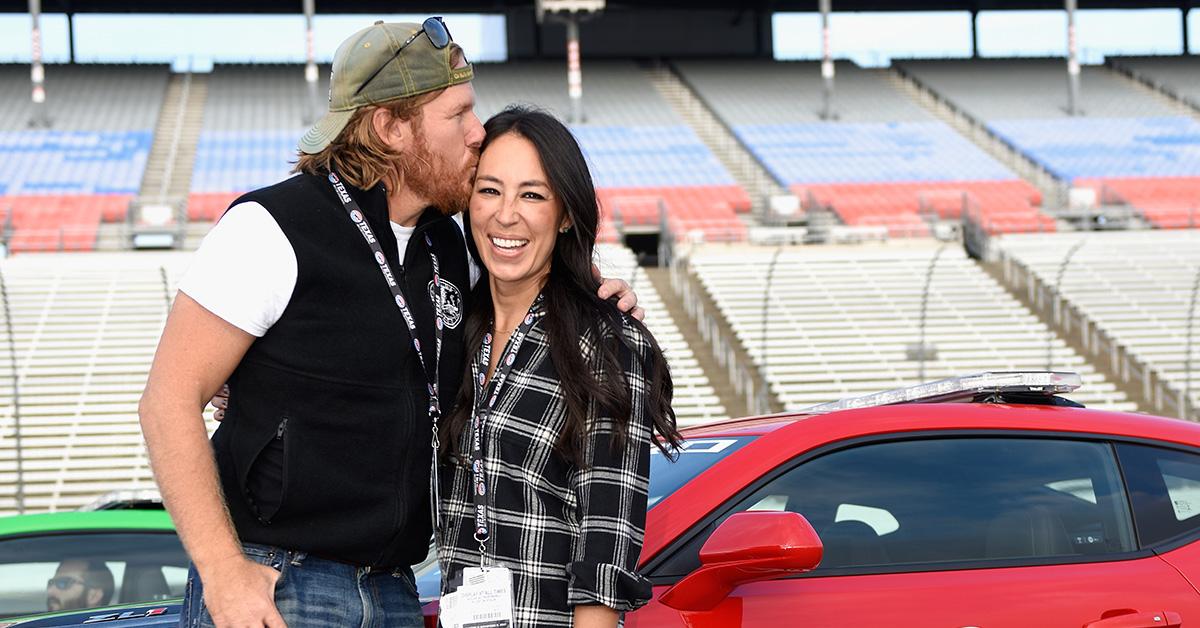 This Viral Rug Sale Has Us All Asking "What Would Chip and Joanna Gaines Do?"
The internet has made a lot of things in our lives exponentially easier — in more ways than we probably even realized. Case in point: This viral buy/sale/trade advertisement one man made to get rid of a rug that his wife previously purchased but now wants to sell on Facebook.
Article continues below advertisement
Not gonna lie, the rug itself is pretty ugly. But the color commentary provided by the doting husband — who is departing ways with the once-beloved runner in his home — really brightens up the whole post and makes the $20 totally worth it, even if you have a perfectly good piece of fabric already occupying the entryway of your house (Confession: This is making me realize that I barely even know what a runner is…).
"My wife has once again entrusted me to sell things in our house that she no longer likes," the poster, Garrett Brown, began his viral sale post in his local "online yard sale" group. "She has done many things under the WWDJGD (What Would Chip and Joanna Gaines Do) motto, but this time, it's a simple purging of all the things in our house that are out of style. If she really wanted to be like Chip and Jojo, she'd be slappin' our walls down like they owed us money and our three-two bungalow would transform into a ten-seven shiplap funhouse in no-time."
Article continues below advertisement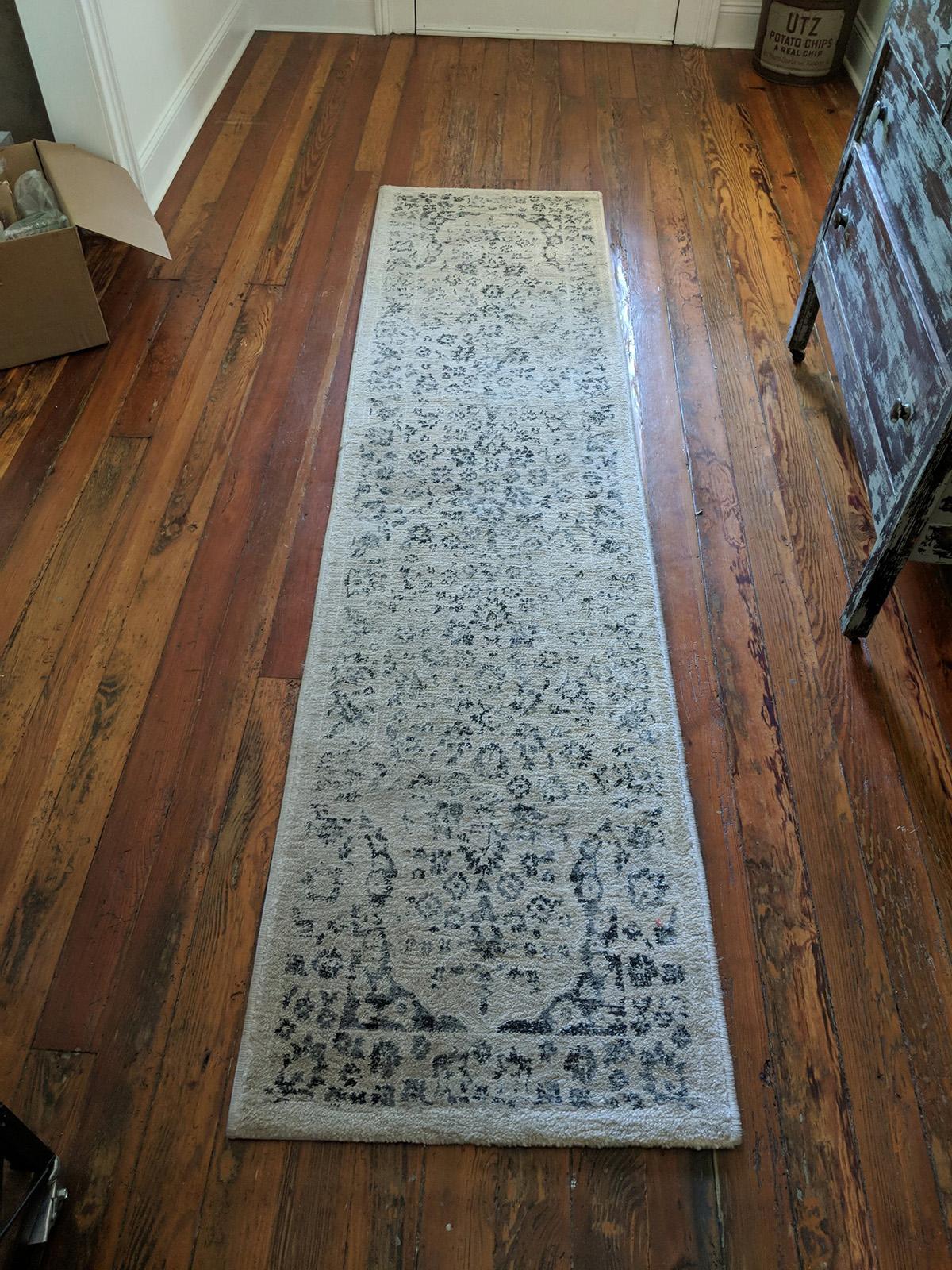 Listen, we know what you're thinking: Why would anyone buy a rug that its own prior owner deemed "out of style"? Let's be honest, the real appeal of this rug isn't the rug itself (like I said, it's sorta ugly…), but, rather, the amazing way that this man attempted to sell it.
Article continues below advertisement
"For now," he continued, "we're selling a rug. Apparently the rug no longer matches the furnishings in our hallway. We first got this rug to bring together our front entry but now it 'doesn't feel right' in the space. As a man, I have no idea what this means. I have basically three feelings: 'I'm hungry,' 'I'm angry,' and 'I'm ready to play bedroom sports.'"
In the post, Garrett made it clear that the decision to get rid of the rug most definitely isn't personal. "I certainly have no feelings toward this rug, or any rugs. I was told, 'It's a runner!' When I asked what it got in the 500 meters I was told, 'That's not funny.'"
Article continues below advertisement
For what it's worth, Garrett, I think that solid dad joke is worth at the very least the $20 for this rug, which you said you got for insanely cheap. And while we already shared a picture of the rug, the real magic is in Garrett's physical description (which is way better than the rug itself).
"Ignore the pictures, future rug owner! Here's what it looks like: It's a rug. It's longer and skinnier than most rugs. The pattern is leaves and/or flowers and it looks old and faded. Like it sat in the sun for too long, but, you know, on purpose. It's trailer fabulous or shabby chic — whatever," he wrote. "When I first saw it, I thought it belonged to some 100-year-old couple who died and my wife picked it out of their garbage. Turns out she bought it from a friend. Maybe they got it from a haunted house? Who's to say — we're not that close. All I know is the rug hasn't been near dead bodies or ghosts since it's been in our care. The rug doesn't smell or have weird stains but it does include the sticky pad that keeps the rug from flying away like a magic carpet."
Article continues below advertisement
Alright now that you made it this far, I know what you're thinking: Seriously, how could I buy this wonderful rug?!
Unfortunately, it appears we're just a little late — the rug has officially been sold, according to the since-removed Facebook post. Let's hope the amazing sense of humor is included in the $20!
More from Distractify